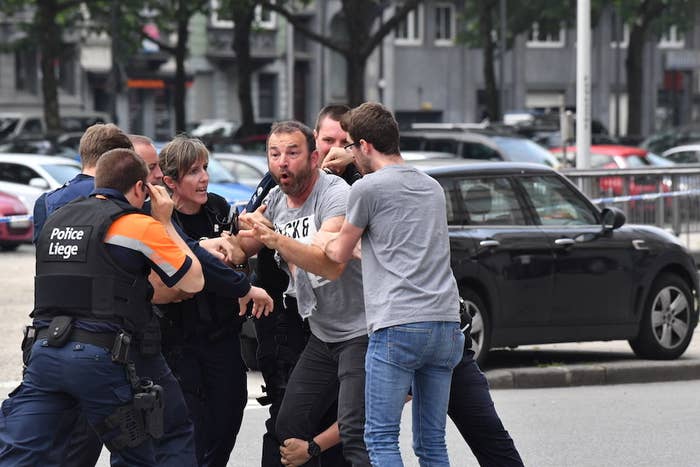 A terrorism investigation is underway after two police officers and a man sitting in a car were killed in the Belgian city of Liège on Tuesday morning.
The suspected shooter was shot dead by police shortly after he took a woman hostage at a school in downtown Liège just after 10 a.m. local time.
The suspect is thought to have surprised the police officers on routine patrol while armed with a knife, and then killed them both after obtaining one of their weapons. He then shot a man sitting in a car as he walked to the school, where he took a cleaner hostage before being shot.

A Belgian Federal Police official in Brussels briefed on the incident described the suspect as a "petty criminal." While the incident is being investigated as terror-related, no motive has been established.

Belgian Prime Minister Charles Michel offered condolences to the families of the victims. "There is a serious incident taking place in Liège at the moment, we are monitoring the situation with the Minister of the Interior and the Minister of Justice and with the crisis centre," he said earlier today, calling the attack "cowardly."

Gunshots can be heard in multiple videos of the incident posted to social media.
Liège police said in a statement on Facebook after the attack took place that the hostage-taker had been "neutralized." Two other police officers were injured, but no one else, including the woman taken hostage, was hurt.
The man shot dead by police has been identified by Belgian media and confirmed by sources as 36-year-old Benjamin Herman.

In a press conference, Liège police said the two police officers he killed, both women, were ages 45 and 53. The second of these was the mother of twins.
"It is clear that the objective of the assassin was to attack the police, that's what he did from the outset in hiding behind the two police officers, and after stabbing them savagely behind the back," said Liège Police Chief Christian Beaupère.

At the same press conference, prosecutors said the suspect had been "hunting" police officers before the attack.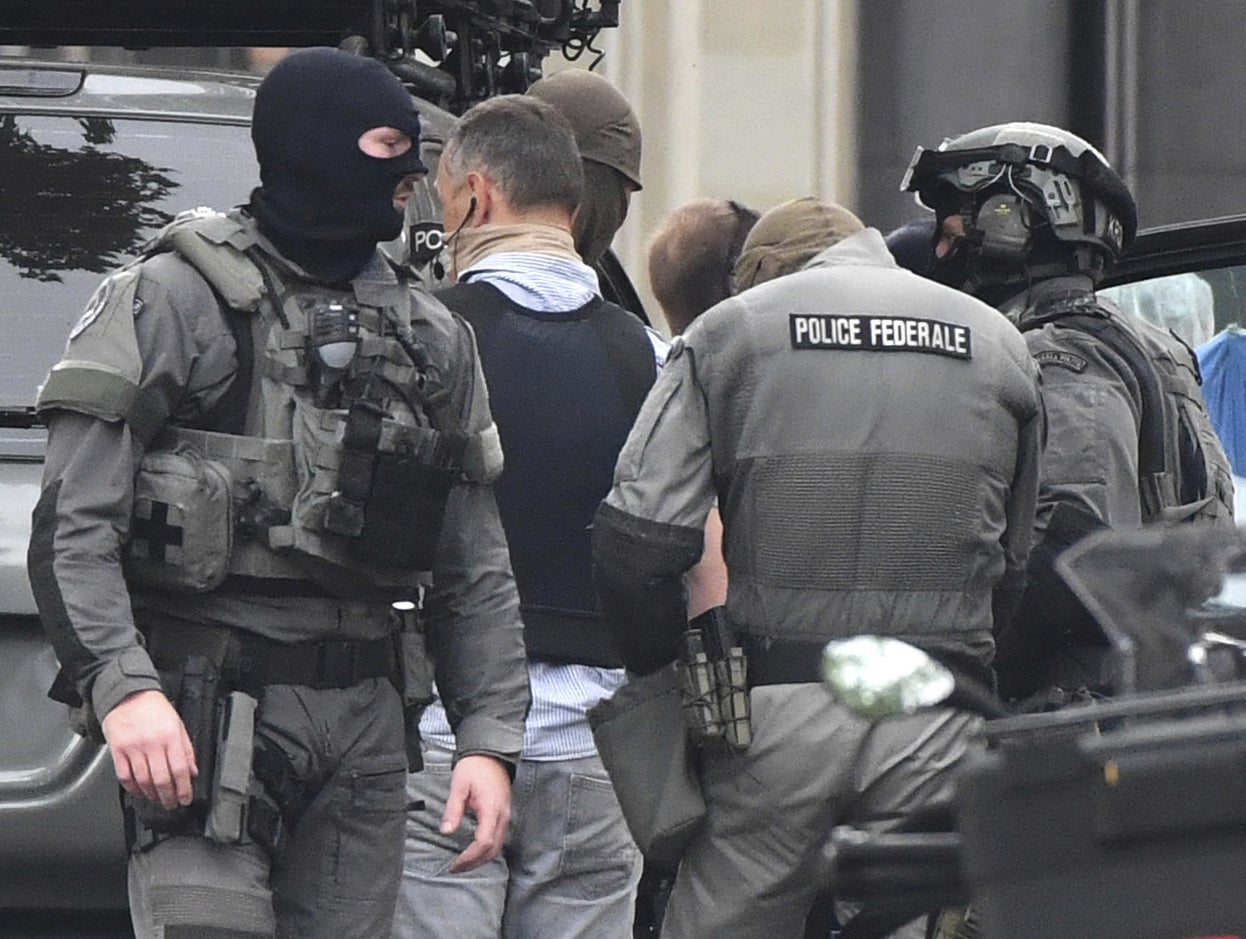 Belgian Justice Minister Koen Geens said that the suspected shooter was on a planned two-day release from prison, as part of attempts to reintegrate him into society. He had been in prison since 2013, broadcaster RTBF reported.

"His criminal record does not indicate a history of radicalization prior to his convictions, it's all normal street guy stuff," the Federal Police official said.
"We think he's a convert to Islam but are not sure if he converted before prison or not. There are substantial concerns that he was radicalized in prison and we are investigating that link. Criminals going into jail as drug users and the like but coming out as jihadis is a problem here much like as in France."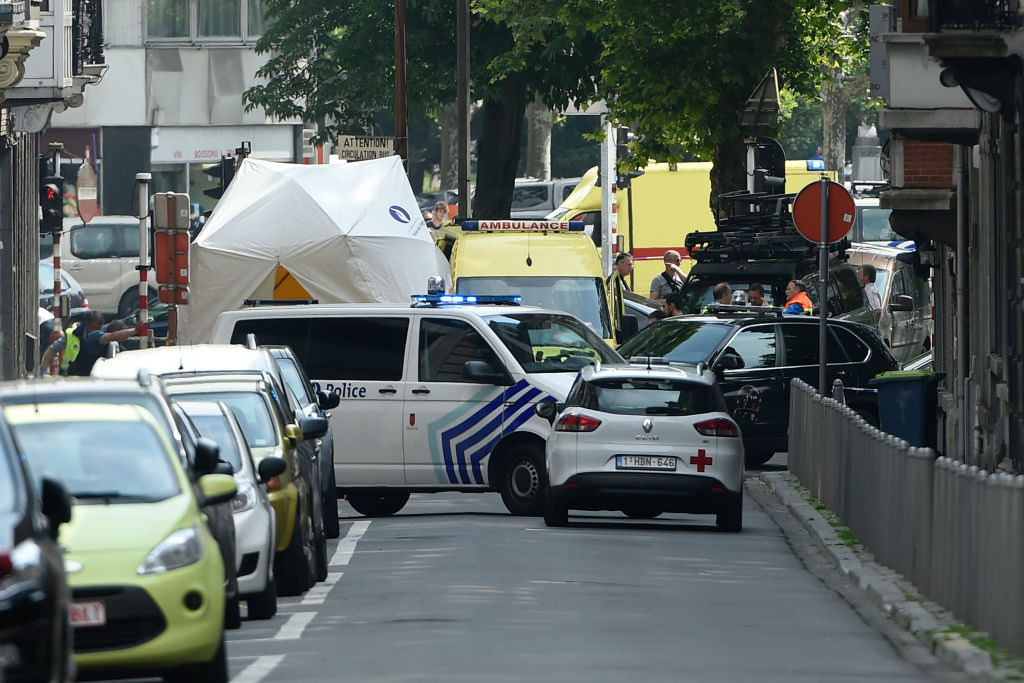 A Belgian terror crisis center analyst, also speaking on the condition of anonymity as they are not authorised to talk about active cases, said the prison link is "a major concern now and we are coordinating with the Federal Police as well as the intelligence services and the prison authorities to determine if he was radicalized and who helped. Bad guys are found in prisons, yes, but in Belgium, we have additional kinds of bad guys because ISIS and al-Qaeda recruiters have long used our prisons to recruit."
Belgium has been on high alert for terror incidents since a Brussels-based ISIS cell was involved in the Paris attacks that killed 130 people in 2015, and in Brussels the following year, when 32 people died. Meanwhile, in 2011, Liège was struck by a bomb and gun attack that killed six people.
"The tactical teams in Liège, unfortunately, are experienced in major incidents in the city center after the 2011 massacre," the Federal Police official said. "Today they were able to quickly respond and the tactical commander at the scene decided to immediately storm the school before a set hostage situation could develop.
"It was a brave decision to send the team into a school before the situation was completely clear — a lot could have gone very wrong, or more wrong than already had, if you understand me, because of this decision. But it likely saved many more lives."