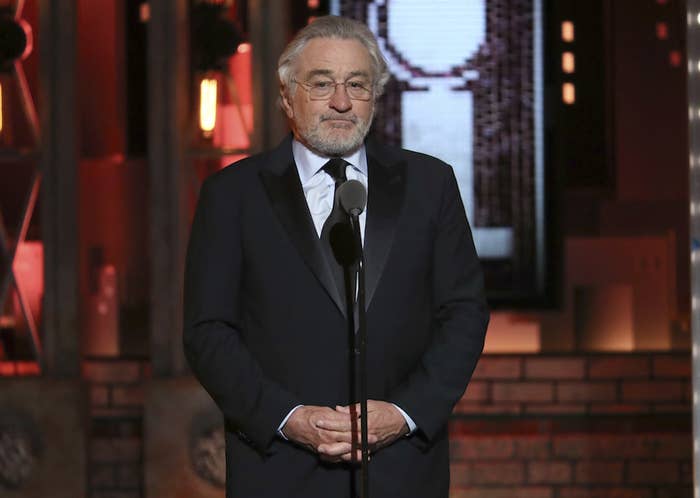 Police are investigating a suspicious package found at a New York City business owned by Robert De Niro, the actor and outspoken critic of President Donald Trump, on Thursday morning.
The discovery comes after at least seven pipe bombs were sent to senior Democratic figures, Trump critics, and the offices of CNN on Wednesday.

It is so far unclear if this incident is connected.
A New York Police Department spokesperson confirmed to BuzzFeed News via telephone that a package had been found at a building on Greenwich Street.

It was found at the site of the production company cofounded by De Niro, Tribeca Productions. The building also houses the Tribeca Grill, a restaurant De Niro has part-owned since it opened in 1990.
The NYPD confirmed on Twitter it was investigating a suspicious package and that it was being taken to a secure unit in the Bronx.
"I thank God no one's been hurt, and I thank the brave and resourceful security and law enforcement people for protecting us," De Niro said in a statement. "There's something more powerful than bombs, and that's your vote. People MUST vote!" he said.

CNN reported, quoting police sources, that the package was found on the seventh floor of the building, where Tribeca Productions is based. Multiple reports, citing police sources, said the package was found in the office's mailroom.

On Thursday morning, the Tribeca Film Festival Instagram account posted images showing a large police presence.
Footage shot from a news helicopter appeared to show a police emergency vehicle containing the package driving away from the scene.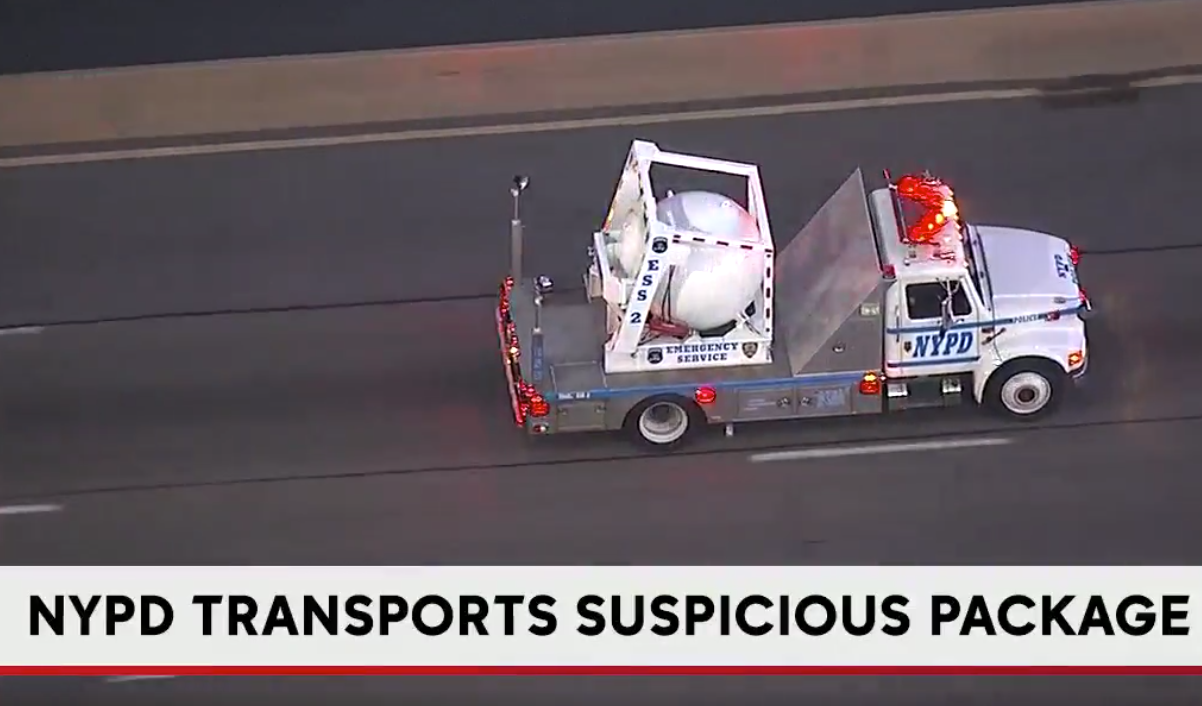 De Niro is a longstanding critic of the president and said on stage at the Tony Awards in June, before a startled audience, "I'm going to say one thing: Fuck Trump."