U.N. Weapons Inspectors Leave Syria Ahead Of Possible U.S. Strike
The team of experts left Damascus early Saturday and crossed into Lebanon after four days of investigating a deadly chemical attack.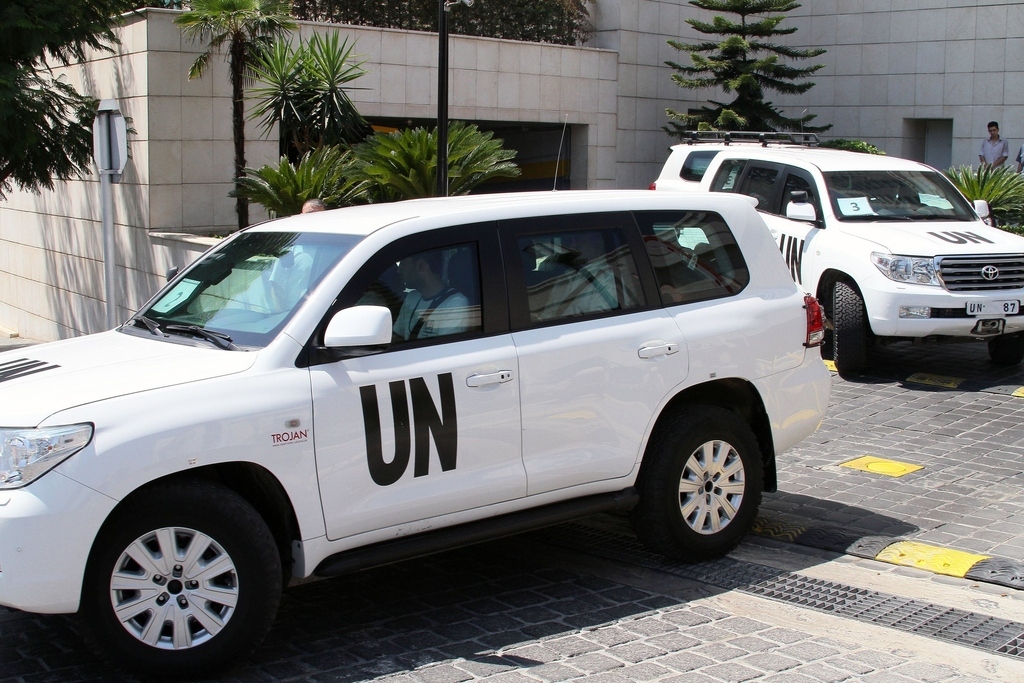 The team of U.N. weapons inspectors investigating a massive chemical attack in Syria departed the country before dawn Saturday with their evidence ahead of a possible U.S. military strike.
A convoy of vehicles was seen leaving the Four Seasons Hotel in the capital Damascus and later arriving in neighboring Lebanon via the Masnaa border crossing, the Associated Press reported.
The team finished gathering evidence Friday from a suspected chemical weapons attack that left some 1,429 dead, including 426 children, in suburbs near Damascus, according to a U.S. intelligence report.
The inspectors were expected to leave Syria later Saturday morning but apparently pushed up their departure time by several hours. It was not immediately known why. Shelling resumed in Damascus within hours after the experts left, NBC reported.
U.N. Secretary-General Ban Ki-moon said it may take up to two weeks before final analysis of the inspectors' chemical samples will be complete, diplomats said, but the U.S. may move ahead with a strike on the country before the results are known.
The experts departed as a sixth U.S. warship joined five other Navy destroyers armed with Tomahawk missiles in the eastern Mediterranean Sea on Friday. The fleet could be used in what President Obama called a "limited, narrow" assault on Syrian President Bashar Assad's government to deter further use of chemical weapons.
"We're not considering any open-ended commitment," Obama said. "We're not considering any boots-on-the-ground approach."
Update: 4:35 a.m. ET Saturday
Obama spoke to reporters on Friday afternoon about the situation in Syria, but said he had not yet decided what course of action to take.