Tropical Storm Bertha Spins Toward Puerto Rico, Warnings Issued
The storm is expected to bring much-needed rain to Puerto Rico, which is currently experiencing a moderate drought.
Updated — Aug. 2, 1:00 a.m. ET:
Tropical Storm Bertha formed in the Atlantic late Thursday, becoming the second named storm of the 2014 Atlantic hurricane season.
Tropical storm warnings were issued for Martinique, Puerto Rico, Vieques, Culebra, and the U.S. and British Virgin Islands.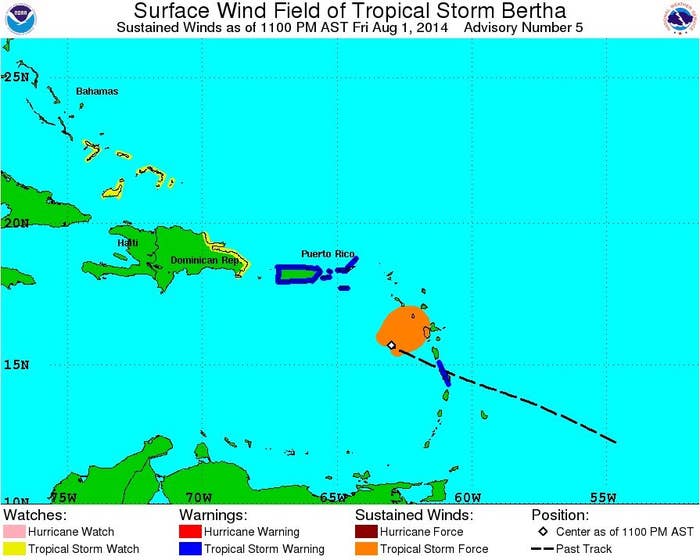 Bertha passed north of Barbados on Friday, bringing heavy rain to the island, but no damage.
A 3D view of Bertha taken Friday showed intense thunderstorms were reaching heights of over 9.3 miles into the atmosphere, NASA said.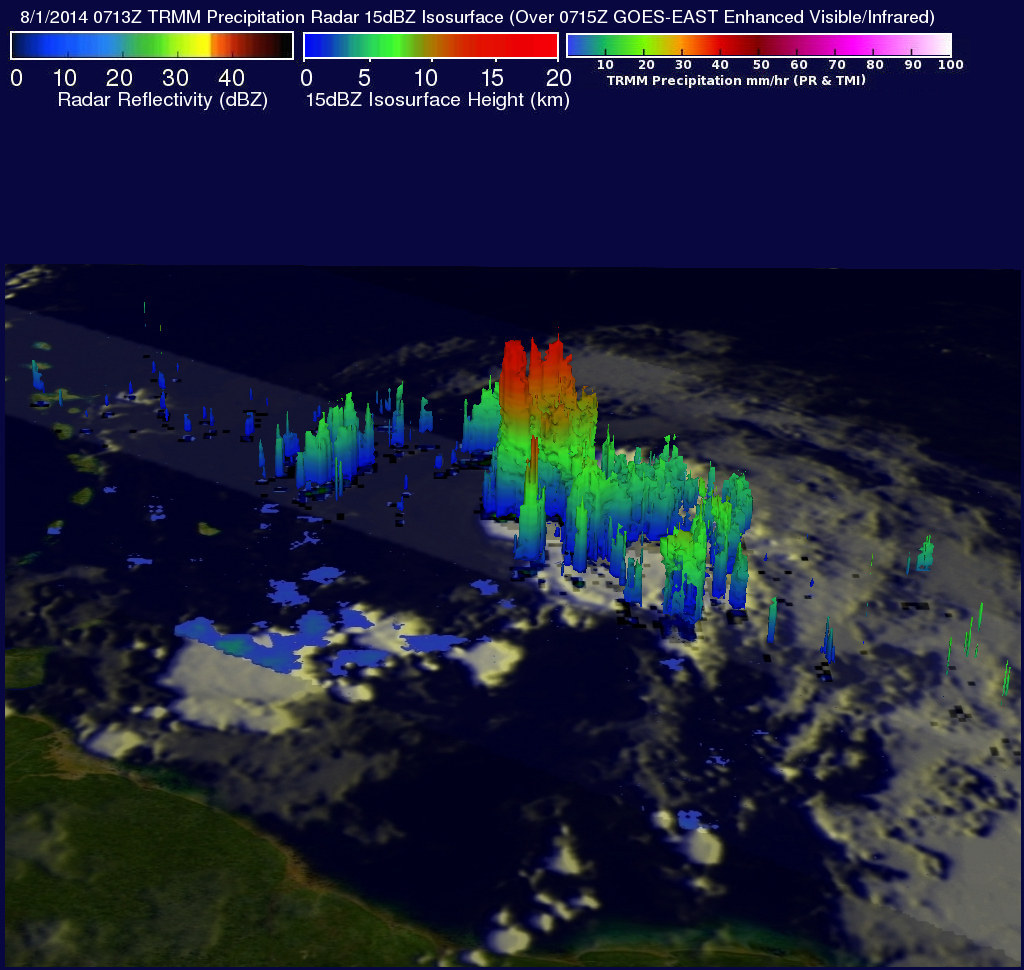 After moving through the Lesser Antilles Friday, Bertha was expected to arrive in Puerto Rico on Saturday, then move toward the Bahamas.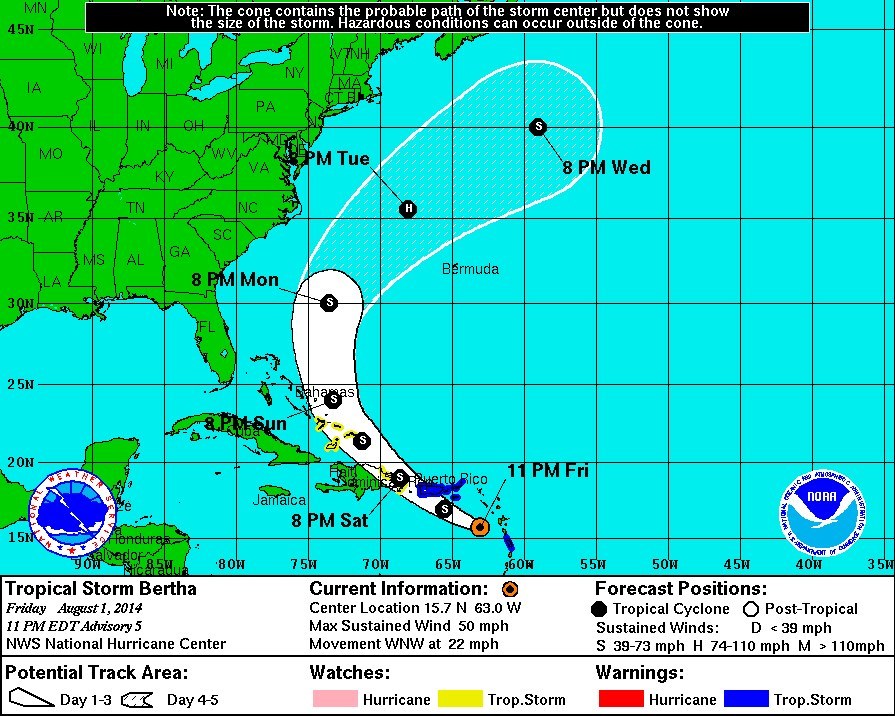 Bertha does not appear to be a threat to the U.S. East Coast. Forecast models predict the system will curve back out to sea early next week.