This One Photo Shows Just How Severe The Drought Is In California
Many parts of California are experiencing extreme drought with no relief in sight after 2013 was the state's driest year on record. This NASA satellite image shows the difference in snow cover just one year apart.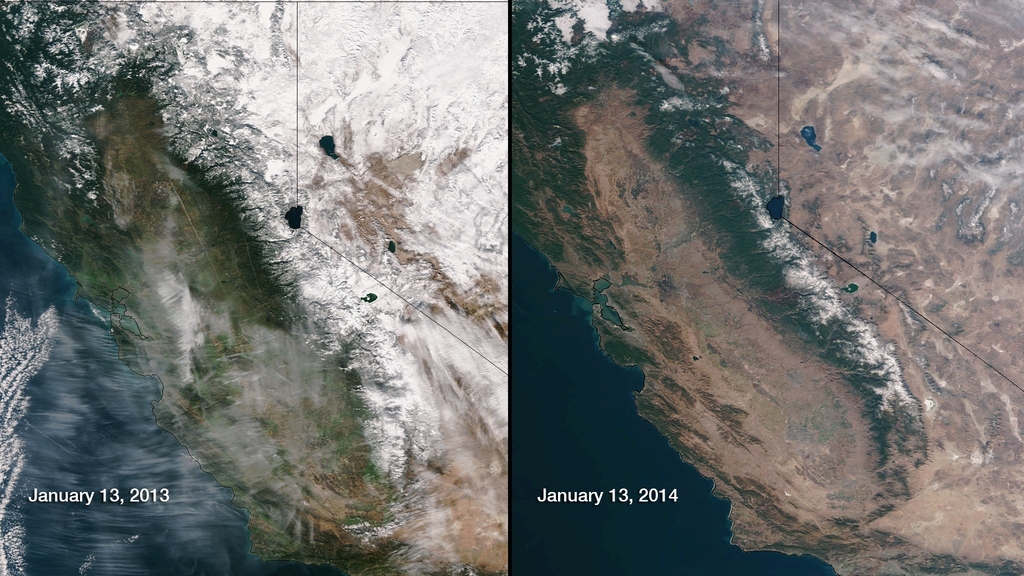 The state's governor, Jerry Brown, is expected to declare a drought emergency Friday in San Francisco.