The Weather Channel Removes Editor For "Where Meteorologists Go To Die" Tweet
The battle over DirecTV's 20 million viewers turns ugly.
The Weather Channel, which was recently replaced on DirecTV's lineup with WeatherNation, had this to say about its smaller competitor in a recent tweet.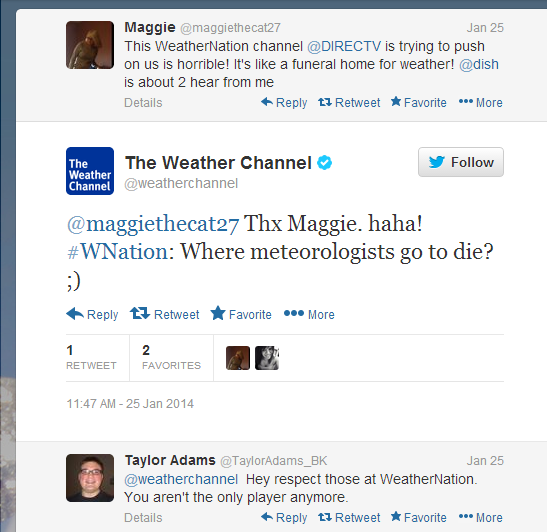 The comment caught the attention of several meteorologists and watchers who were stunned by the attack.
The Weather Channel later deleted the tweet and issued an apology for the "bad pun."
We respect all meteorologists, including the professionals at Weather Nation. Due to the huge response we've seen in social media since we came off DirecTV, we've brought on additional resources, including outside agencies. That tweet does not represent our views at The Weather Chanel and we have taken action so that it does not happen again. Our issue is with DirectTV not WeatherNation.