Suspect In Benghazi Attack Reportedly Found Dead
The body of Faraj al-Shibli was discovered Monday in Libya's eastern town Marj after he was last seen being detained by a local militia there two days ago.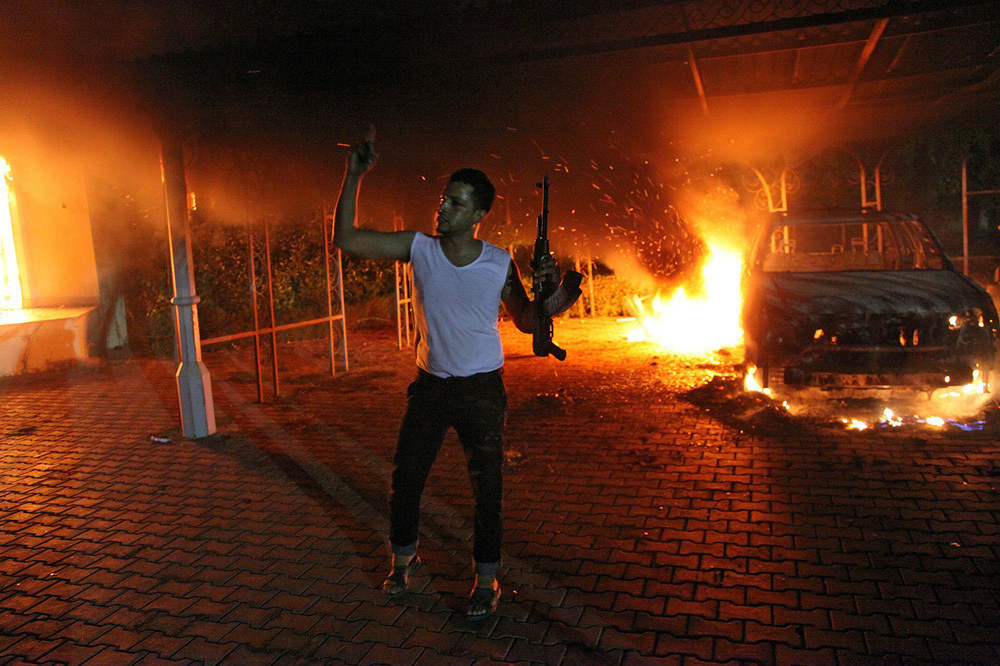 Faraj al-Shibli, a suspect in the deadly 2012 attack on the U.S. diplomatic post in Benghazi, Libya, has been found dead, CNN reported late Monday, citing unnamed sources.
The suspect's body was discovered Monday in the eastern town of Marj, local residents told the network, after he was last seen being detained by a militia there two days ago.
Al-Shibli was allegedly involved in the attacks on the U.S. Consulate that killed Ambassador Chris Stevens, and three other Americans the night of Sept. 11, 2012, and the following morning, though it was unclear if he was present at the compound during the attacks.
CNN reported al-Shibli had been in contact with members of al-Qaeda in the Arabian Peninsula as well as al-Qaeda members in Pakistan. Several members of AQAP took part in the attack, it said, citing a senior U.S. law enforcement official.
Al-Shibli was detained by Libyan officials in 2013 for his alleged role in the assault after returning to the country from Pakistan. American officials may have been able to question him at that time.
Last month, U.S. troops captured one of the suspected ringleaders of the Benghazi attacks in a raid by U.S. special forces. Ahmed Abu Khattala faces three charges, one of which could earn him the death penalty.
The report came Monday as the United Nations pulled its staff out of Libya, where recent fighting between security forces and rival militias in Benghazi and Tripoli has killed dozens.
Tripoli International Airport was also forced to close after rocket attacks damaged the control tower and 90% of planes parked at the airport, Ahmed Lamine, a Libyan government spokesman, told Reuters.
"The government has studied the possibility to bring international forces to enhance security," Lamine said.