Russia Sending Warships To Mediterranean As U.S. Prepares To Strike Syria
The Russian Navy is deploying an anti-submarine ship and missile cruiser to the region as tensions mount over the Syrian government's purported use of chemical weapons.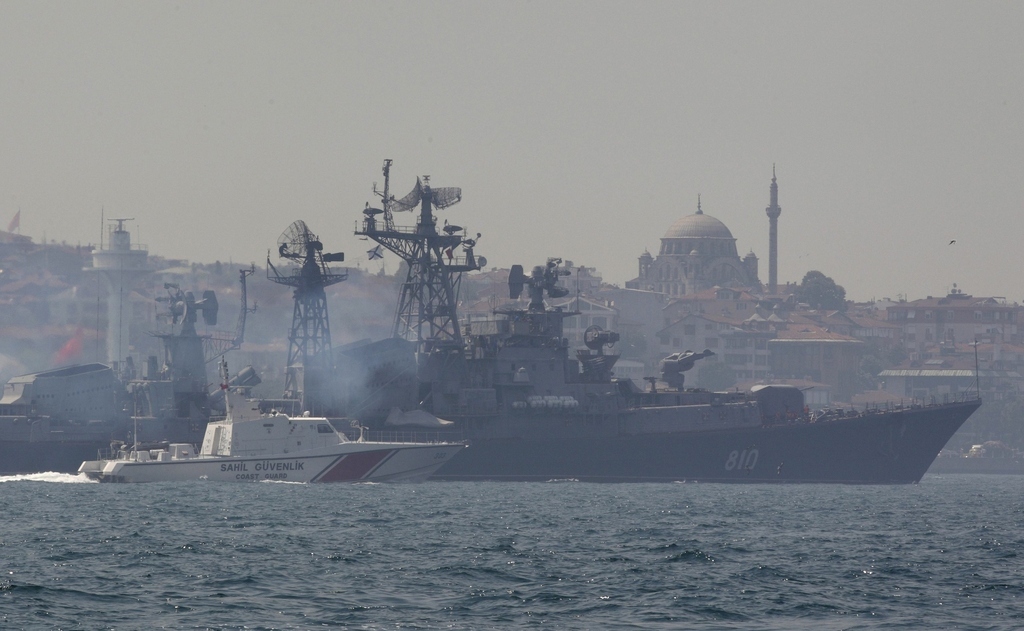 Russia will be sending a large anti-submarine ship and missile cruiser to the Mediterranean "over the next few days" as the U.S. and allies prepare to launch possible military strikes against Syria, Interfax reported on Thursday.
A source in the Russian armed forces said the ships would arrive in the coming days because of the "well-known situation" there -- a reference to the ongoing conflict in Syria.
"The well-known situation shaping up in the eastern Mediterranean called for certain corrections to the make-up of the naval forces," Interfax quoted the unnamed Russian source as saying.
A large anti-submarine ship of the Northern Fleet is expected to arrive within the next few days, while missile carrying cruiser Moskva, which is now wrapping up its mission in the North Atlantic, will join soon after.
A Navy spokesperson later denied the deployment was linked to events in Syria and said it was part of a long-planned rotation of its ships.
The U.S. currently has four Navy destroyers armed with dozens of Tomahawk cruise missiles in the eastern Mediterranean close to Syria, according to the AP.
Britain's Royal Navy has deployed at least one attack submarine to the Sea, each typically carries around a dozen Tomahawk missiles.
Russia, a key ally to Syrian President Bashar al-Assad, has said it opposes any military intervention in Syria and that it has no plans to be drawn into the conflict.
On Wednesday, Russian officials made it clear that they would oppose a United Nations Security Council resolution condemning Syria's use of banned chemical agents and calling for all necessary means to respond to it.
Russia has evacuated dozens of its citizens from Syria and the country's foreign minister warned Wednesday that a military intervention by the U.S. and its allies "will lead to the long-term destabilization of the situation in the country and the region."
This infographic shows the scope of Russia's naval force.