Libyan Prime Minister Survives Kidnapping
Libyan Prime Minister Ali Zeidan has made his first appearance in public after being kidnapped by armed men on Thursday. A former rebel group claimed responsibility for the abduction.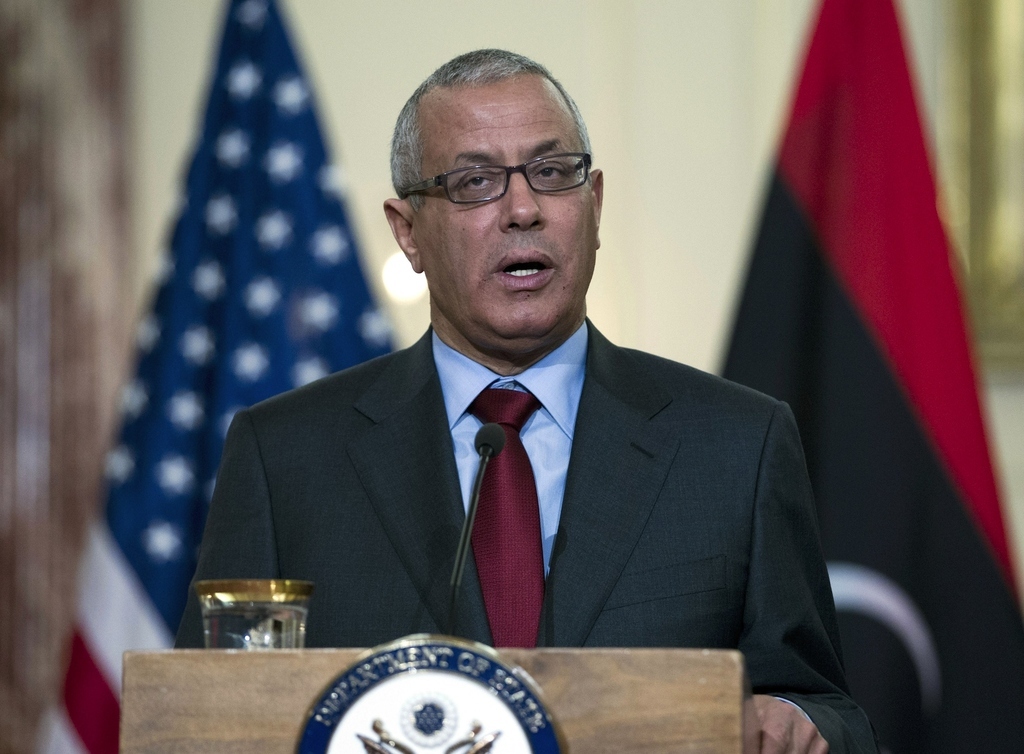 Updated - Oct. 10, 8:38 a.m., ET
Libyan Prime Minister Ali Zeidan has survived being abducted by armed men from a Tripoli hotel on Thursday morning. He was freed hours later, and reportedly tweeted that he was fine, and that his militia captors had wanted him to resign.
Zeidan has made his first appearance in public since the kidnapping, and was shown on Libyan TV arriving at his cabinet office. It is expected he will address the nation later today to explain the incident.
According to witnesses, gunmen stormed the Corinthia Hotel in Tripoli at dawn and escorted the prime minister into a convoy of waiting cars and drove away. There were no reports of gunfire during the incident.
Before Zeidan's release, an official in the Interior Ministry anti-crime department told the state news agency that he was being held there and being treated well.
Former rebel group Operations Room of Libya's Revolutionaries claimed responsibility for the kidnapping, saying it seized Zeidan over "national security and corruption" after the Libyan government allowed U.S. forces to capture a senior al-Qaeda figure known as Abu Anas al-Libi on Saturday, Reuters reported.
One security guard described the kidnapping to the news agency as an "arrest," but another said the men appeared to be militants.
"The head of the transitional government, Ali Zeidan, was taken to an unknown destination for unknown reasons by a group" believed to be former rebels, the government said in a brief statement.
The Libyan interim government initially denied reports Zeidan had been kidnapped on its official Facebook page. It later said it had been "coerced by kidnappers to deny the report."
Libya's deputy prime minister held an emergency cabinet meeting to discuss the kidnapping and called on Libyans to remain calm during the crisis.
A U.S. State Department spokeswoman said it was looking into reports of Zeidan's abduction and was "in close touch with senior U.S. and Libyan officials on the ground." All U.S. Embassy staff in Tripoli were safe, Jen Psaki said.
The U.S. special operations raid on Saturday that led to the capture of al-Libi, a most-wanted terrorist suspected in the 1998 bombing of American embassies in Uganda and Kenya, angered Libya's Islamic militias, who say the U.S. violated Libyan sovereignty.
The Libyan government issued a statement immediately after the raid saying it was conducted without its knowledge. Zeidan insisted on Tuesday that al-Libi should be returned to the country to face trial.
"We emphasize that Libyan citizens should be judged in Libya and Libya does not surrender its sons," he said.