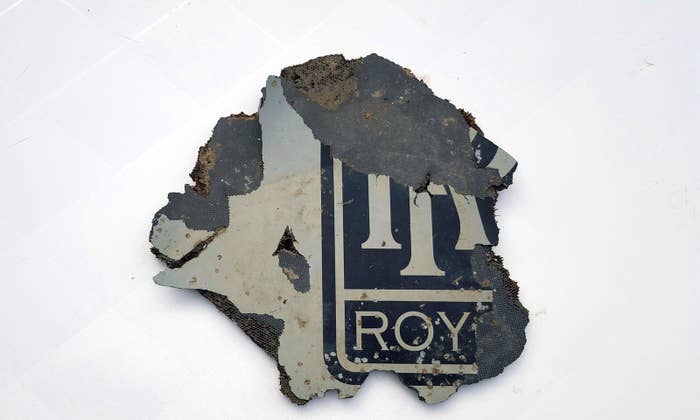 Two pieces of debris discovered in South Africa and the island of Rodrigues off Mauritius are "almost certainly" from the Malaysia Airlines passenger jet that disappeared more than two years ago, Malaysia's transport ministry said Thursday.
The two new fragments of wreckage are an engine cowling piece featuring a partial Rolls-Royce stencil, and a panel from the aircraft's main cabin — the first piece of the jet's interior to be found.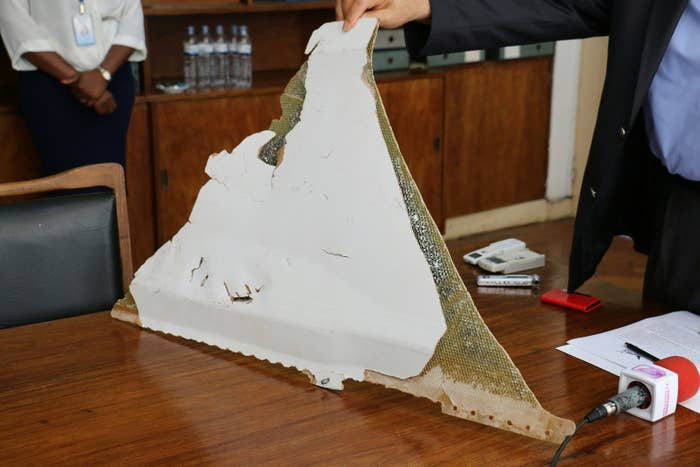 "The team has confirmed that both pieces of debris from South Africa and Rodrigues Island are almost certainly from MH370," Malaysia's transportation minister, Liow Tiong Lai, said in a statement.

Investigators believe the missing jet veered wildly off course after takeoff on March 8, 2014, traveling south and crashing into the southern Indian Ocean off Australia's west coast, killing all 239 passengers and crew on board.
The confirmation of two new fragments mean a total of five pieces of debris have now been recovered from the missing jetliner.
Last year, a piece of the plane's wing known as a "flaperon" washed up on France's Reunion Island in the Indian Ocean — the first piece of physical evidence recovered from the doomed jet.

Two more pieces of debris from the flight were later discovered in March on a beach in Mozambique. The debris was believed to have been from a section of the right-hand horizontal stabilizer, part of the small wings located on the plane's tail.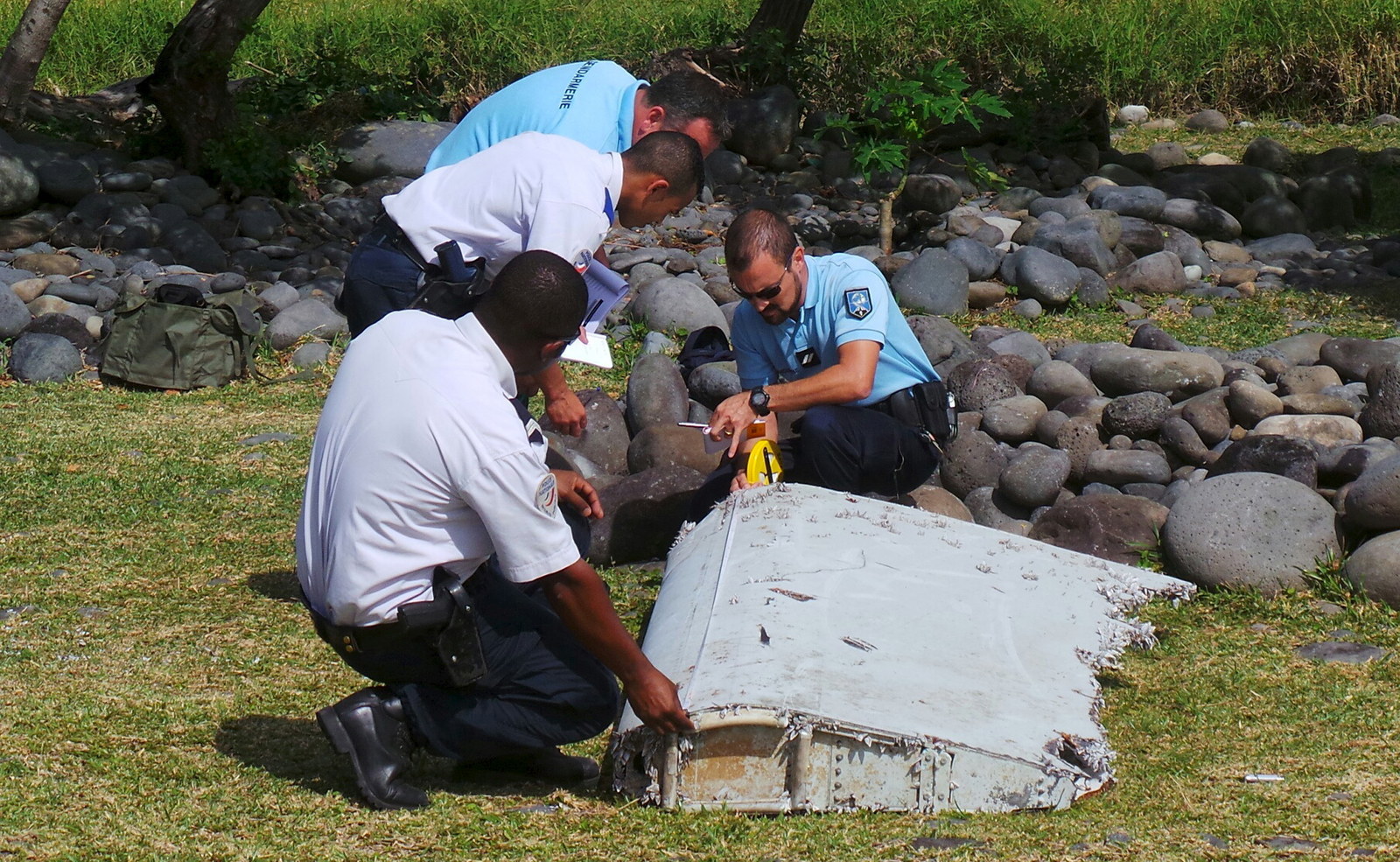 Liow said Thursday the discovery of fragments in South Africa and Rodrigues "complements the results from the previous examination in March during which the team confirmed that the Mozambique debris were almost certainly from MH370."

Authorities have searched more than 105,000 sq km of a remote area of the Indian Ocean seafloor for any sign of the jetliner, but nothing has been found so far.

The Malaysian airliner is the only known missing Boeing 777 in the world.