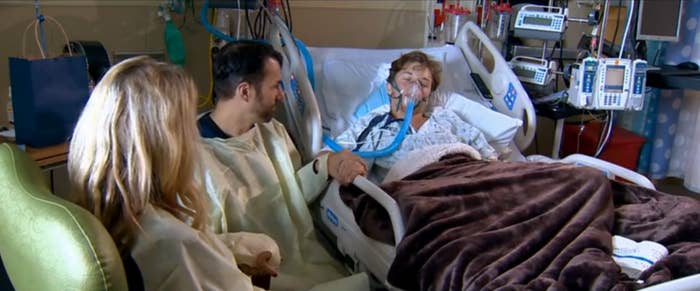 More than a thousand children in at least 10 states have been sickened by a rare and serious respiratory illness that has sent many to hospitals seeking treatment, health officials and local doctors say.
Children's Hospital Colorado in Denver has treated more than 900 children with the illness since Aug. 18, and admitted 86 to the hospital, officials told the Denver Post.
"We've been seeing a very high volume in our ER, ICU and among hospitalized patients. The hospital is very, very full," Dr. Christine Nyquist, a pediatric infectious disease physician, told the Post. "Kids are getting [the virus] and having asthma complications."
At nearby Rocky Mountain Hospital for Children, the facility has treated five children in the intensive care unit and 20 others in pediatric rooms.
"This is the worst I've seen in my time here at Rocky Mountain Hospital for Children," Dr. Meyeppan told KUSA-TV. "We're going to have a pretty busy winter at this institution and throughout the hospitals of Denver."
The illness, which has yet to be officially identified, begins with cold-like symptoms then quickly becomes severe, with many experiencing fever, coughing, body and muscle aches, and wheezing. Doctors said they weren't sure how the virus is spread.
At least 10 states across the U.S. have contacted the Centers for Disease Control and Prevention to investigate the illnesses, including Missouri, Kansas, Illinois, Kentucky, Iowa, Colorado, Ohio, Oklahoma, North Carolina, and Georgia, Mark Pallansch, director of the Division of Viral Diseases at the CDC, told ABC News.
In Missouri, about 450 children have been treated at Kansas City's Children's Mercy Hospital, with about 60 admitted to the intensive care unit, spokesman Jake Jacobson told CNN.
"It's worse in terms of scope of critically ill children who require intensive care. I would call it unprecedented," Dr. Mary Anne Jackson said. "I've practiced for 30 years in pediatrics, and I've never seen anything quite like this."
The hospital has also banned children under age 12 from visiting inpatients "due to the extremely high numbers of respiratory viruses."
Dr. Robert Merrick, an epidemiologist at Blessing Hospital in Quincy, Illinois, said the illness resembles the respiratory Enterovirus 68, or HEV68, a cousin to the Rhinovirus. The hospital treated 70 children with the illness over Labor Day weekend alone, the hospital said in a statement.
In an interview Sunday, the CDC's Pallansch said the alarming spike in children suffering from the mysterious illness could be "just the tip of the iceberg in terms of severe cases."
"We're in the middle of looking into this," Pallansch told CNN. "We don't have all the answers yet."