Miley Cyrus Shows Off Her Halloween Costume, Complete With Nipple Pasty
Miley unveiled her Lil' Kim-inspired costume on Twitter early Thursday. Warning: Possibly NSFW.
"Happy Halllllloweeeen," Cyrus wrote on Twitter.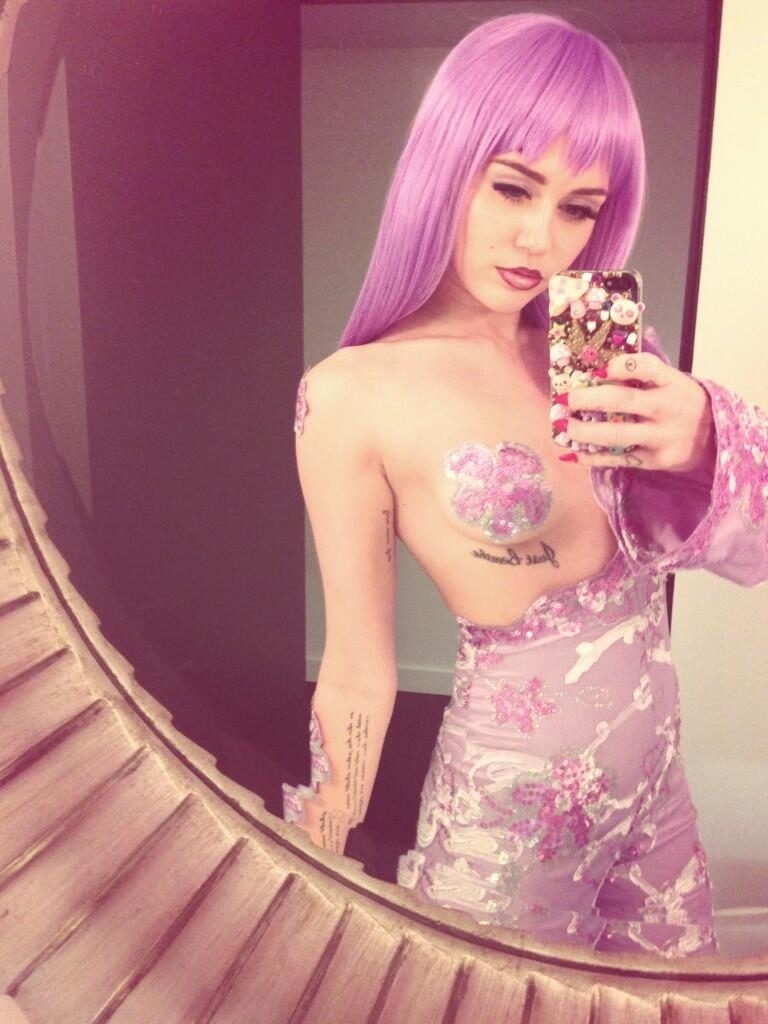 "Happy Halloween @LilKim"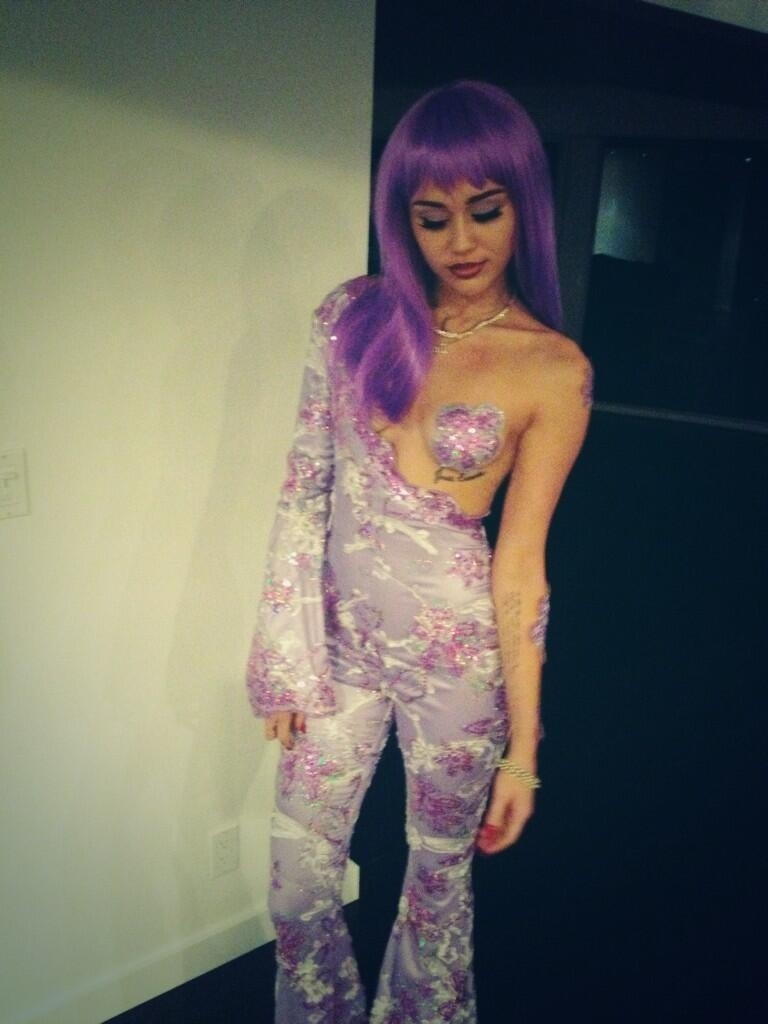 "@cheynethomas #frankenweenie"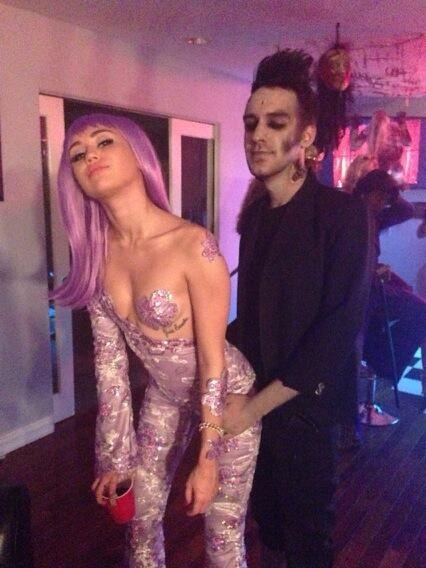 "SHHHHitzzzz A WIGGGG"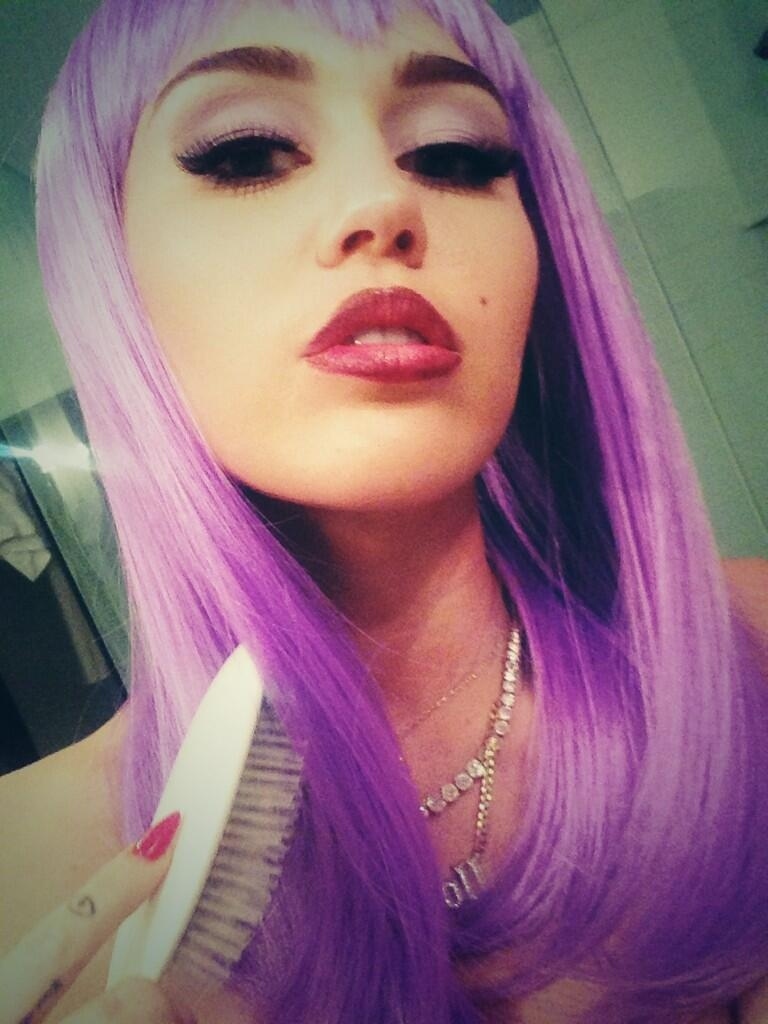 Here's how Lil' Kim first rocked the purple pasty outfit, back in 1999.