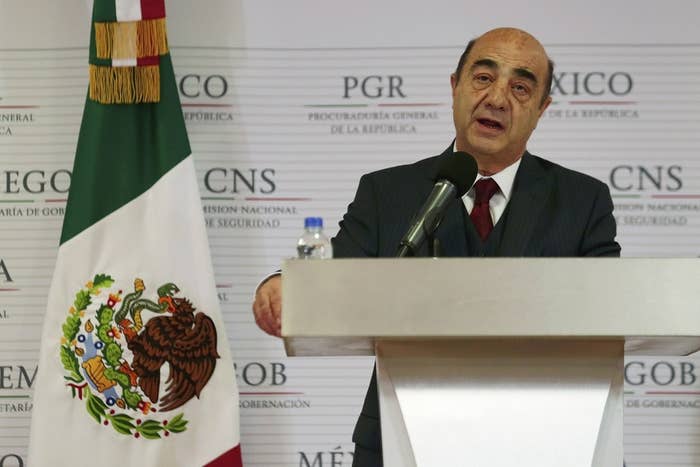 Mexican authorities said Friday they have recovered plastic bags filled with what is likely the bodies and charred remains of at least some of the 43 college students who disappeared in September.
Attorney General Jesus Murillo Karam said at a news conference three suspected drug gang members captured a week ago confessed to the killings. The suspects told authorities the students were handed over to them by local police on order of Jose Luis Abarca, the former mayor of the city of Iguala, and his wife. The victims were shot to death, and their bodies ground up and burned before being dumped in bags in a muddy river in southwest Mexico.
"The fire lasted from midnight to 2:00 p.m. the next day. The criminals could not handle the bodies until 5:00 p.m. due to the heat," he said.
Abarca was arrested earlier this week and is alleged to have ordered the execution of the students in order to prevent them from protesting a speech his wife, Maria de los Angeles Pineda, was set to deliver. The couple has been described as the "probable masterminds" in the students' disappearance and dozens of corrupt police officers suspected of involvement in the plot have also been arrested.
The students, who attended one of the 16 Escuelas Normales in the country that train poor and rural teachers, disappeared Sept. 26, following a confrontation with local police.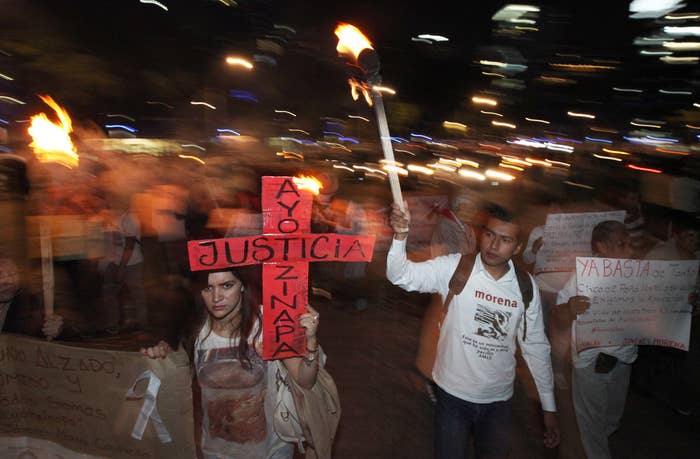 "They didn't just burn the bodies with their clothes, they also burned the clothes of those who participated," Murillo Karam said about the suspects. "They tried to erase every possible trace."
Karam said the recovered remains would be analyzed by Austrian investigators at the University of Innsbruck in order to make a DNA identification.
"I know the enormous pain the information we've obtained causes the family members, a pain we all share," Murillo Karam said at the news conference. "The statements and information that we have gotten unfortunately points to the murder of a large number of people in the municipality of Cocula."
The disappearance of the students has drawn international outrage, large protests in Mexico, and mounting political pressure on President Enrique Peña Nieto.
"The investigations will be carried out to the full, all those responsible will be punished under the law," Murillo Karam said.
Despite the announcement Friday, families of the missing students said they were holding out hope their loved ones were still alive until the bodies could be identified.
"We will keep pressing that we want them back alive," Manuel Martinez, a spokesman for the families, told AFP.