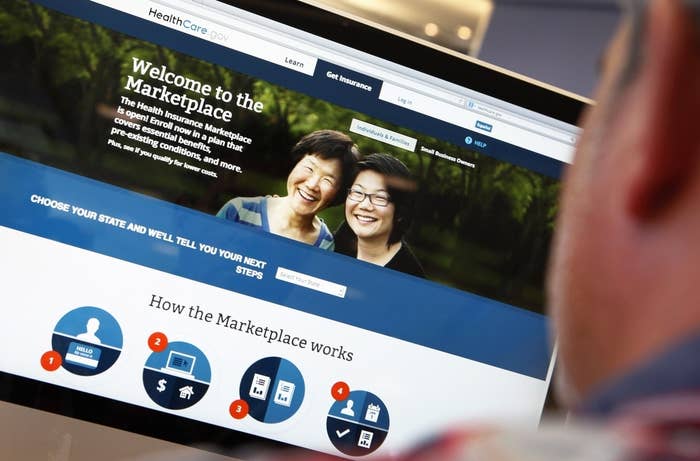 While Obama administration officials have refused to publicly disclose the number of enrollments into the Affordable Care Act, President Obama's signature legislative achievement, a new report shows the initial figure is very low.
According to documents obtained by CBS News, just six people managed to sign up for health plans on the federal government's troubled health care site on the first day. By the end of the second day, Wednesday, Oct. 2, a total of 248 people had enrolled in the federal exchanges nationwide.
The data was compiled in "war room" meetings convened within the Centers for Medicare and Medicaid Services after the website effectively crashed on the day of its launch.
The six enrollments revealed in the documents were with BlueCross BlueShield North Carolina and Kansas City, CareSource, and Healthcare Service Corporation.
Publicly, the Obama administration has said there were 4.7 million unique visits to HealthCare.gov in the first 24 hours.
When asked to confirm the new enrollment numbers, a Health and Human Services spokesman said they were "in no position to confirm or discuss enrollment figures because there aren't any," CBS's Sharyl Attkisson said.
Earlier this week Medicare and Medicaid Services Administrator Marilyn Tavenner apologized for the site's botched rollout and declined to say how many Americans have successfully signed up for health plans. Tavenner acknowledged the administration expects the initial registrations "to be small."
Obama accepted responsibility Wednesday for the program's botched rollout and pledged to get it up and running soon.
"There's no denying it, the website is too slow, too many people have gotten stuck, and I'm not happy about it. And neither are a lot of Americans who need health care," the president said. "There's no excuse for it and I take full responsibility making sure it gets fixed ASAP."
Documents obtained by CBS News show very few people were able to sign up for coverage.