Joe Biden Asked Japanese Women, "Do Your Husbands Like You Working Full Time?"
The vice president met a handful of female employees Tuesday at an internet firm in Tokyo — and had an awkward question for them.
Vice President Joe Biden met with five young women Tuesday in the cafeteria of DeNA, an internet firm based in Tokyo. He made the trip to highlight "the need to integrate more women in the workforce," the White House pool report said.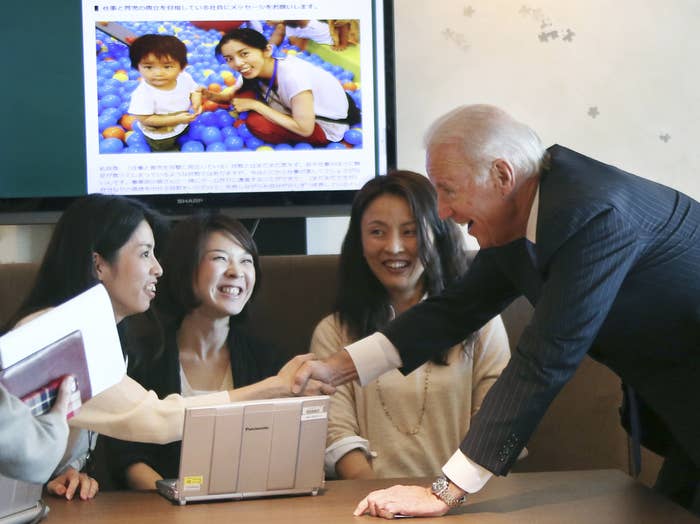 Biden also said at the workplace event that while some people say women are kinder and gentler than men, "I've never found that to be the case."