Japan Dramatically Upgrades Warning On Fukushima Nuclear Plant
The new alert comes after 300 tons of dangerous radioactive water leaked out of a storage facility on site. On a scale of 0 to 7, regulators now rate the severity of the incident a 3.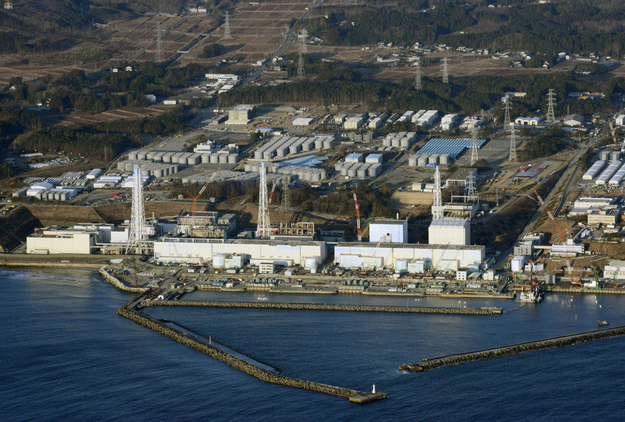 Japan substantially raised its warning over the crippled Fukushima Daiichi nuclear plant Wednesday after a new highly radioactive water leak was discovered 300 feet from the Pacific Ocean.
The country's nuclear watchdog upgraded the international warning from a level 1 "anomaly" to a level 3 "serious incident" on the scale of radiological releases, a spokesman told Reuters.
The admission from Tokyo Electric Power Co. that the plant had leaked an additional 300 tons of toxic water is believed to be the worst such incident since the plant suffered a meltdown following a massive 9.0-magnitude earthquake and tsunami in March 2011.
The water leaking from the plant on Japan's coastline is so contaminated that a person standing near it for an hour would be exposed to five times the annual recommended limit of radiation for nuclear workers in a year. TEPCO says it hasn't figured out how or where the water leaked, but believes it may have been from a rubber seal on a tank.
In the meantime, contaminated water that officials have been unable to contain continues to enter the Pacific Ocean at a rate of hundreds of tons per day, the AP reported.
"We are extremely concerned," Hideka Morimoto, a spokesperson for Japan's Nuclear Regulation Authority said.