Accused White House Fence Jumper Had 800 Rounds Of Ammunition, Prosecutor Says
Friday's incident forced a rare evacuation of much of the presidential residence after a man jumped a fence and made it through the front doors. Another man pulled a car into a vehicle screening area and refused to leave Saturday.
Updated — 3:21 p.m. Sept. 22:
Omar Gonzalez, the 42-year-old Army veteran accused of jumping the White House fence, appeared in court Monday on charges of unlawfully entering a restricted building or grounds while carrying a deadly or dangerous weapon, the Associated Press reported.
Prosecutors said the Texas man had more than 800 rounds of ammunition in his car. He also had a small folding knife with him at the time of his arrest, according to the criminal complaint.
The Secret Service arrested a second man on Saturday for trying to illegally enter the White House, the Associated Press reported.
The man first approached a White House gate on foot, then took his car to another gate and pulled into a vehicle screening area. He refused to leave and was arrested, officials said.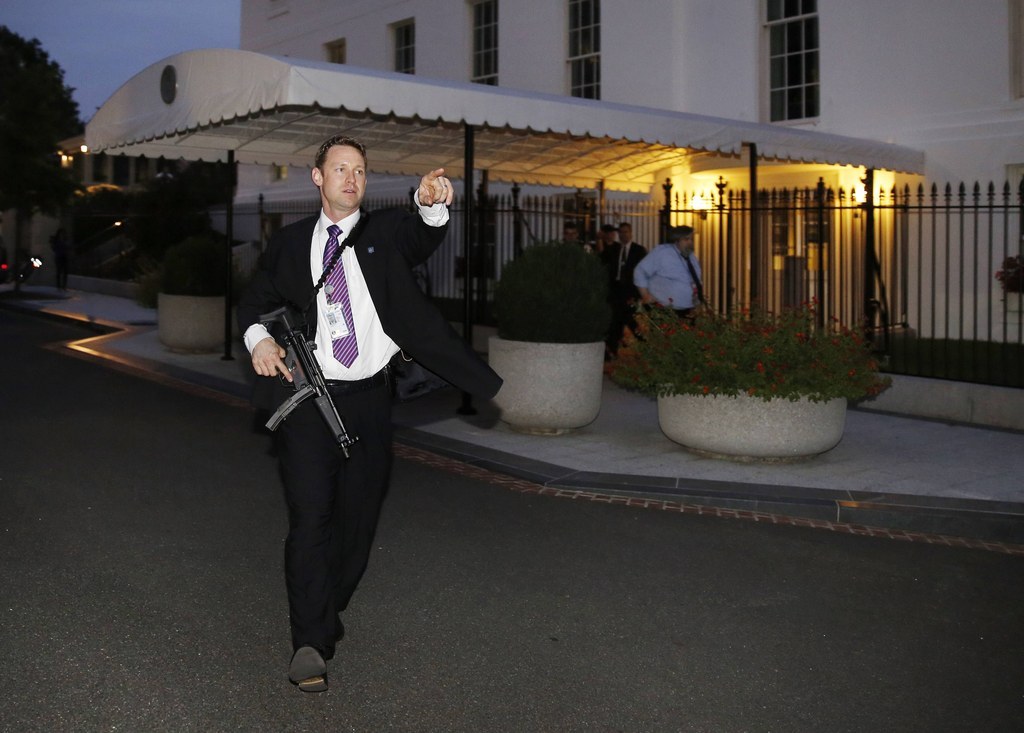 A man who scaled the fence of the White House Friday sprinted across the lawn and made it through the front doors of the presidential residence before he was apprehended by officers, the Secret Service said.
The unarmed intruder, who was identified as Omar J. Gonzalez, 42, of Copperas Cove, Texas, was arrested around 7:20 p.m. just inside the North Portico doors of the White House that face Pennsylvania Avenue.
The scare forced a rare evacuation of much of the building, including staff and press inside the West Wing. Secret Service agents evacuated journalists from the area, and officers were seen combing the complex with their guns drawn.
Gonzalez was taken into custody and later transported to George Washington University Hospital for medical evaluation, the Secret Service said.
The intrusion, which occurred just minutes after President Obama and his daughters departed the White House aboard Marine One for the weekend at Camp David, raises serious questions about the security at what is considered to be one of the safest places in the world.
Last week, another man scaled the White House fence on the anniversary of Sept. 11, prompting a lockdown. The suspect was seen being apprehended by Secret Service officers on the lawn.
"This situation was a little different than other incidents we have at the White House," Secret Service spokesman Ed Donovan told the Associated Press. "There will be a thorough investigation into the incident."
Rep. Jason Chaffetz (R-Utah) reacted to the security breach on Twitter.