Incredible Video Captures Volcano Eruption In Japan, Climbers Fleeing For Their Lives
Mt. Ontake volcano erupted Saturday in Japan, sending a massive ash cloud into the sky. Update: 36 people are believed to have died in the eruption.
The volcano, located in central Japan, erupted at 11:53 a.m. Saturday. Twitter user @setori_ posted a photo from the volcano crater just moments before the eruption.
"Seven people were lightly injured and one person suffered serious injuries as a result of the eruption," a Nagano prefecture fire department spokesperson told Reuters.
The Japanese Meteorological Agency raised the volcano alert level for Mt. Ontake to 3 on a scale of 1 to 5.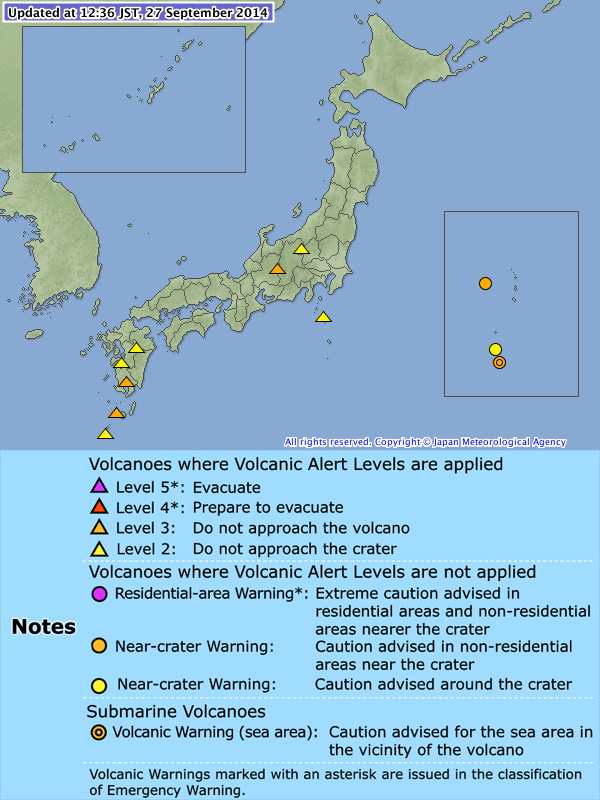 Aerial pictures from Japanese state broadcaster NHK showed nearby buildings blasted with volcanic ash.
Other people in the area posted images of smoke and ash rising over Mt. Ontake.