Horrific Video Shows Driver Plowing Into Crowd On Venice Beach Boardwalk (Graphic)
A restaurant surveillance camera captured a driver getting into his car and smashing into pedestrians on the Venice Beach, Calif., boardwalk Saturday. At least one person was killed and 11 others were injured in the rampage.
Snapchat, which is located on the Venice Beach boardwalk, captured these images of the car swerving into people.
Terrified witnesses gathered after the incident as police and firefighters attended to the injured.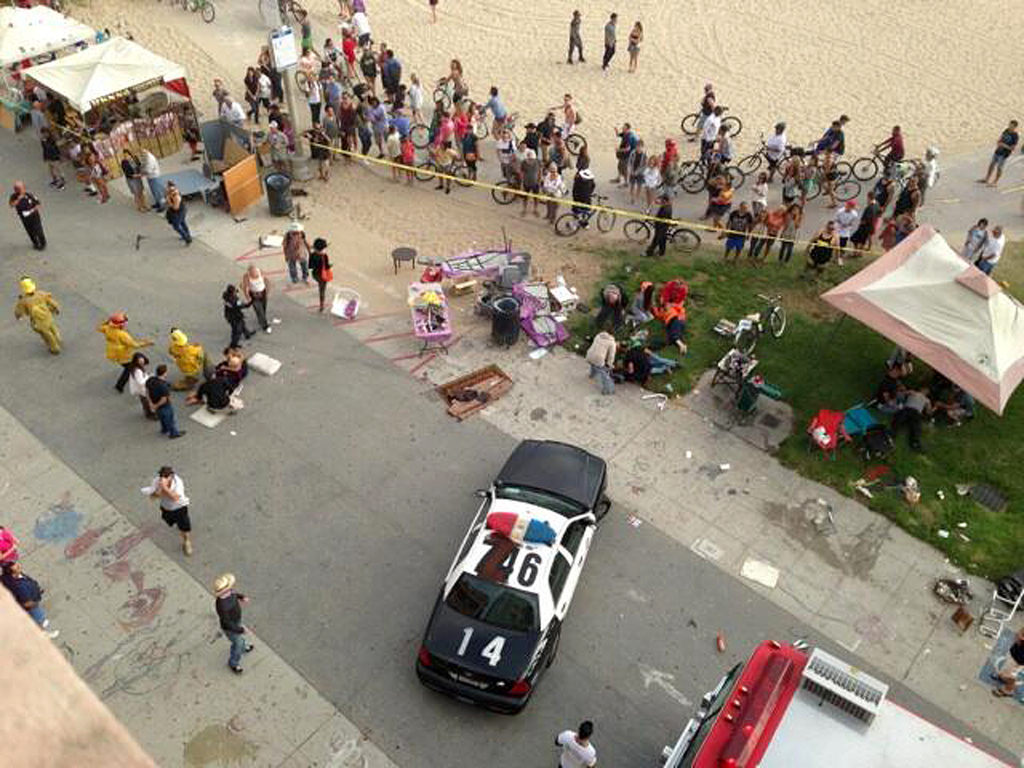 "There was people kind of stumbling around, blood dripping down their legs looking confused not knowing what had happened, people screaming," witness Louisa Hodge told the AP.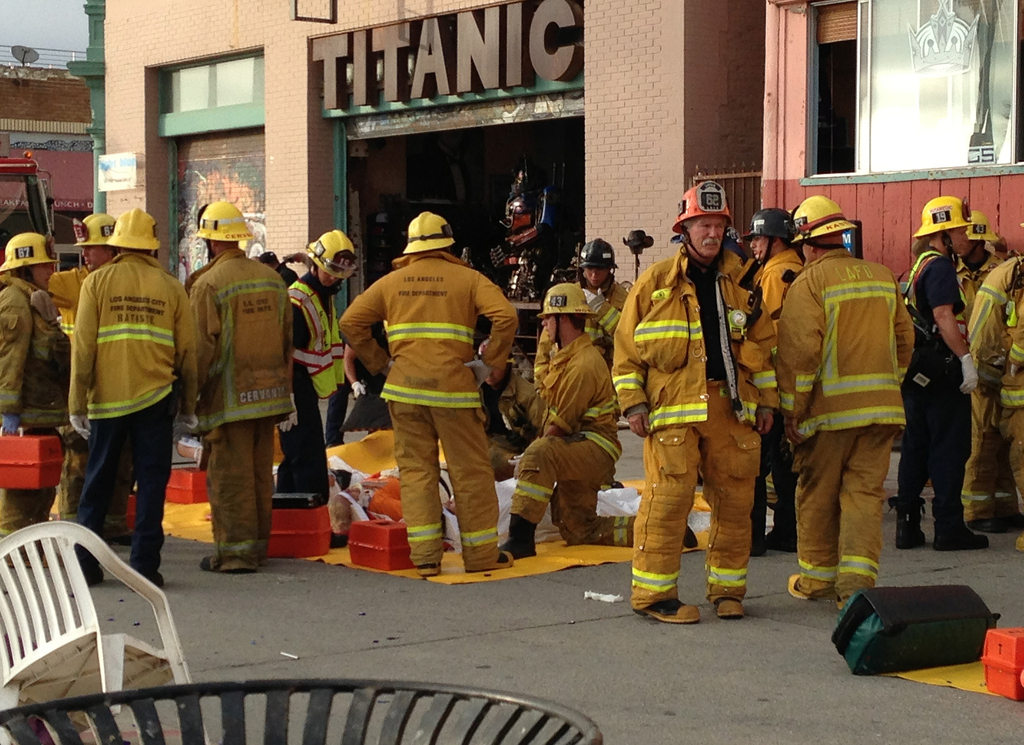 Authorities said late Saturday that a person of interest was being questioned in connection with the hit-and-run and that the Dodge Avenger had been found in nearby Santa Monica. A motive for the incident was still undetermined.
Update: An LAPD spokesperson said a 38-year-old man named Nathan Campbell has been arrested and booked in downtown Los Angeles on suspicion of murder and held on $1 million bail.
One woman was killed and 11 others injured.