Yosemite Wildfire Grows After Dozens Of Hikers Rescued By Helicopter
About 185 people had to be evacuated from the park Sunday, including dozens of hikers by helicopter from the summit of Half Dome, as flames quickly spread.
Updated — 5:30 p.m. ET Monday:
A small fire believed to have been sparked weeks ago near Yosemite National Park exploded in size Sunday as strong winds pushed flames into bone-dry brush and trees, prompting evacuations.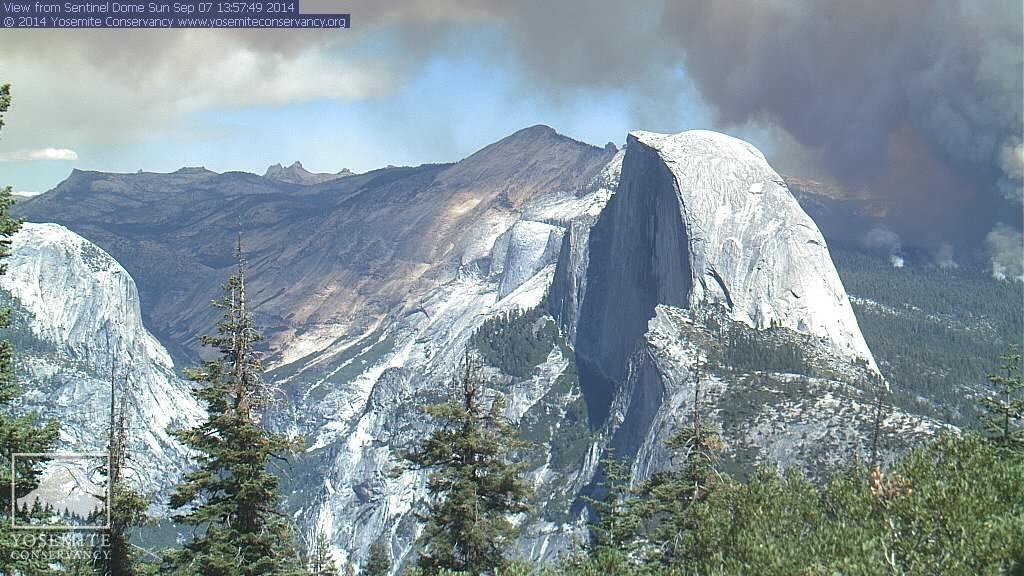 The blaze, which officials are calling the Meadow Fire, began to quickly spread around noon Sunday in the park's backcountry. By Monday morning, the fire had grown to 2,582 acres.
About 100 hikers and backpackers were evacuated in the Little Yosemite Valley area of the Northern California park. Another 85 hikers and climbers had to be airlifted to safety by helicopter from the summit of the iconic Half Dome peak.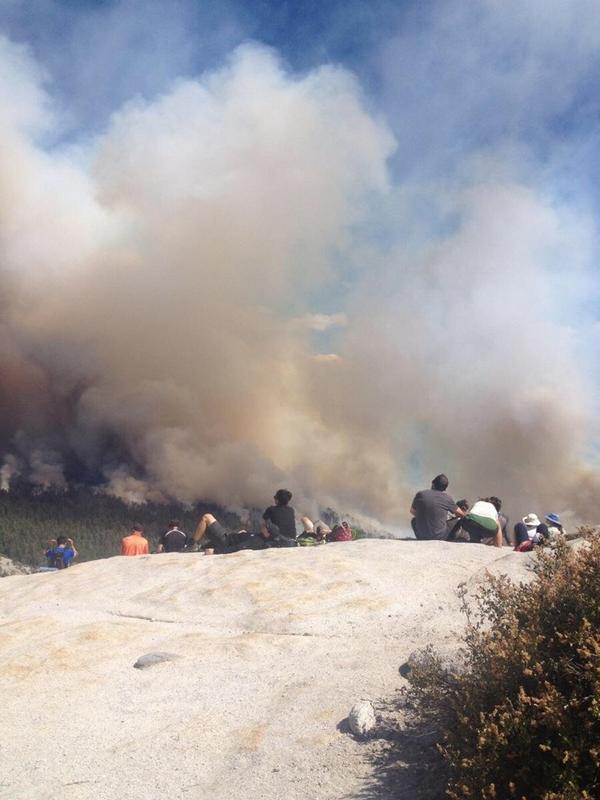 "The fire was getting very close to the trail to Half Dome and we didn't want to take the chance on people having to hike through the fire to get back," park spokesman Tim Ludington told the Los Angeles Times.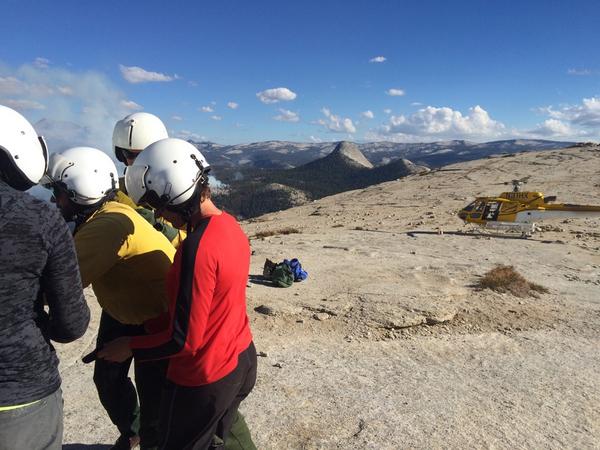 Photos posted by Instagram user cici.reese showed a group of hikers trapped at the 8,800-foot summit of Half Dome as smoke billowed from the wildfire.
"Helicoptering off half dome. Forest fires are not a joke. Happy to have a ride home," she said.
More than 100 firefighters, backed by 7 helicopters, 3 air tankers, and an airplane were working to extinguish the fire Sunday. The blaze was believed to have been sparked by a lightning strike on July 20.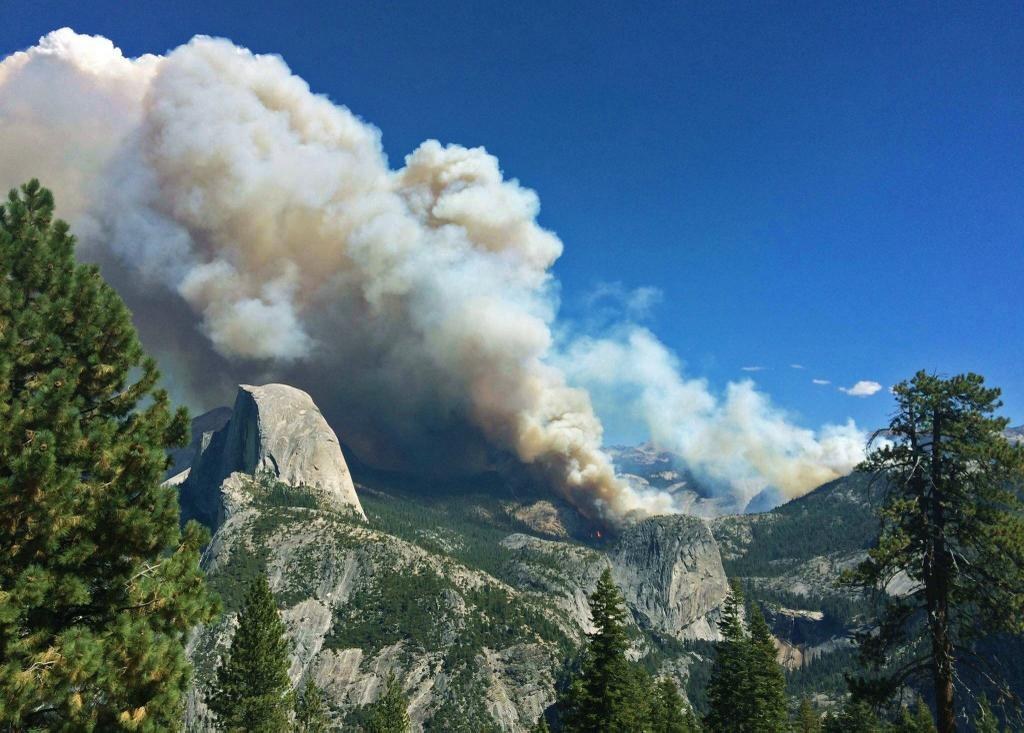 A map released Monday morning showed the area in Yosemite where the fire was burning.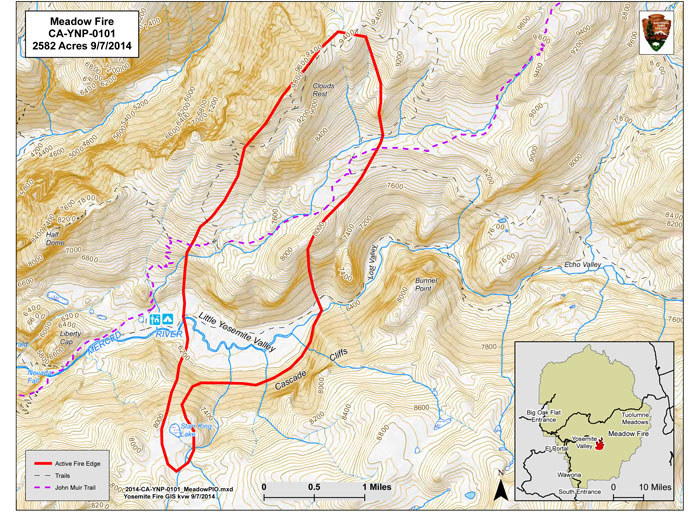 The smoke plume generated by the fire was large enough to be seen from space.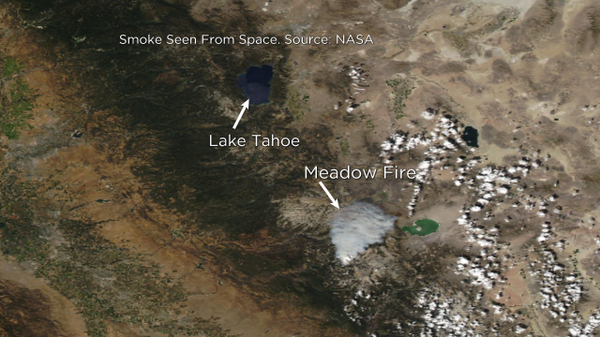 There were no reported injuries or structures affected by the wildfire, the park said in a statement.
Despite the blaze, Yosemite National Park and its facilities remain open.