At least three people were killed and 12 others injured Friday after a fire broke out on the 26th floor of a Honolulu high-rise apartment, officials said.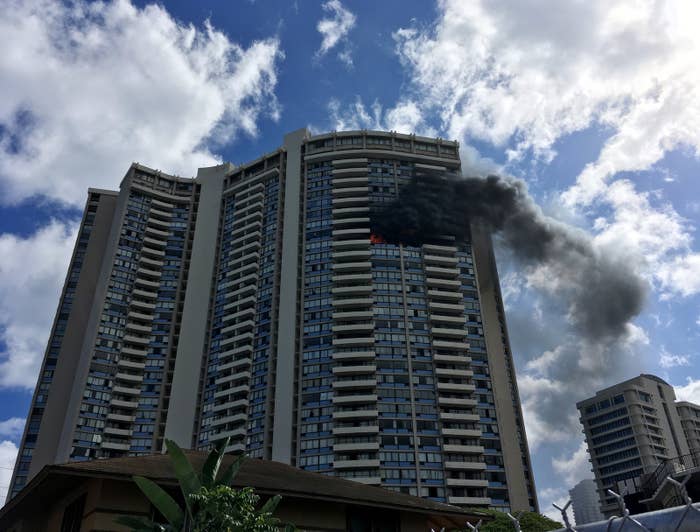 More than 100 firefighters battled the five-alarm blaze as it burned for hours on the upper floors of the 36-story Marco-Polo building.
Honolulu Fire Department Capt. David Jenkins told the Associated Press three people were killed and 12 others were injured in the fire. Jenkins said some people may have been trapped inside the building and the number of fatalities could change.
Fire officials said residents were ordered to evacuate the building while others were told to shelter in place.
The fire continued to rage hours after it was first reported. Shortly before 7 p.m., Honolulu Mayor Kirk Caldwell tweeted that the blaze was "officially 'under control.'"
The blaze was first reported on the 26th floor of the building at 2:15 p.m. and later spread to the 27th and 28th floors, officials said. The three victims were found on the 26th floor.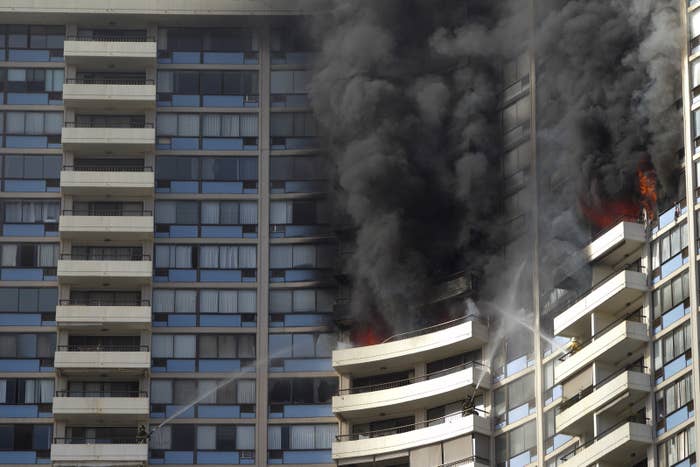 "As far as how the conditions are, we had to evacuate our firefighters about two or three times throughout the encounter," Honolulu Fire Chief Manuel P. Neves told reporters gathered at the scene. "It's very difficult."
Outside the building, one resident who spoke with the Honolulu Star-Advertiser but declined to give his name said he was evacuated from the 29th floor amid smoke that was so heavy it was difficult to see.
Leonard Rosa, a security guard at the building, told the newspaper that police and firefighters were going door-to-door in the building.
"It's been an orderly evacuation," he said.
Caldwell told Hawaii News Now that the building's elevators weren't operating Friday during the blaze, forcing firefighters to form a human chain to get equipment to the upper floors.
The Marco-Polo building has 568 apartments and is located near the popular Waikiki tourist district. It is not equipped with fire sprinklers, Neves said.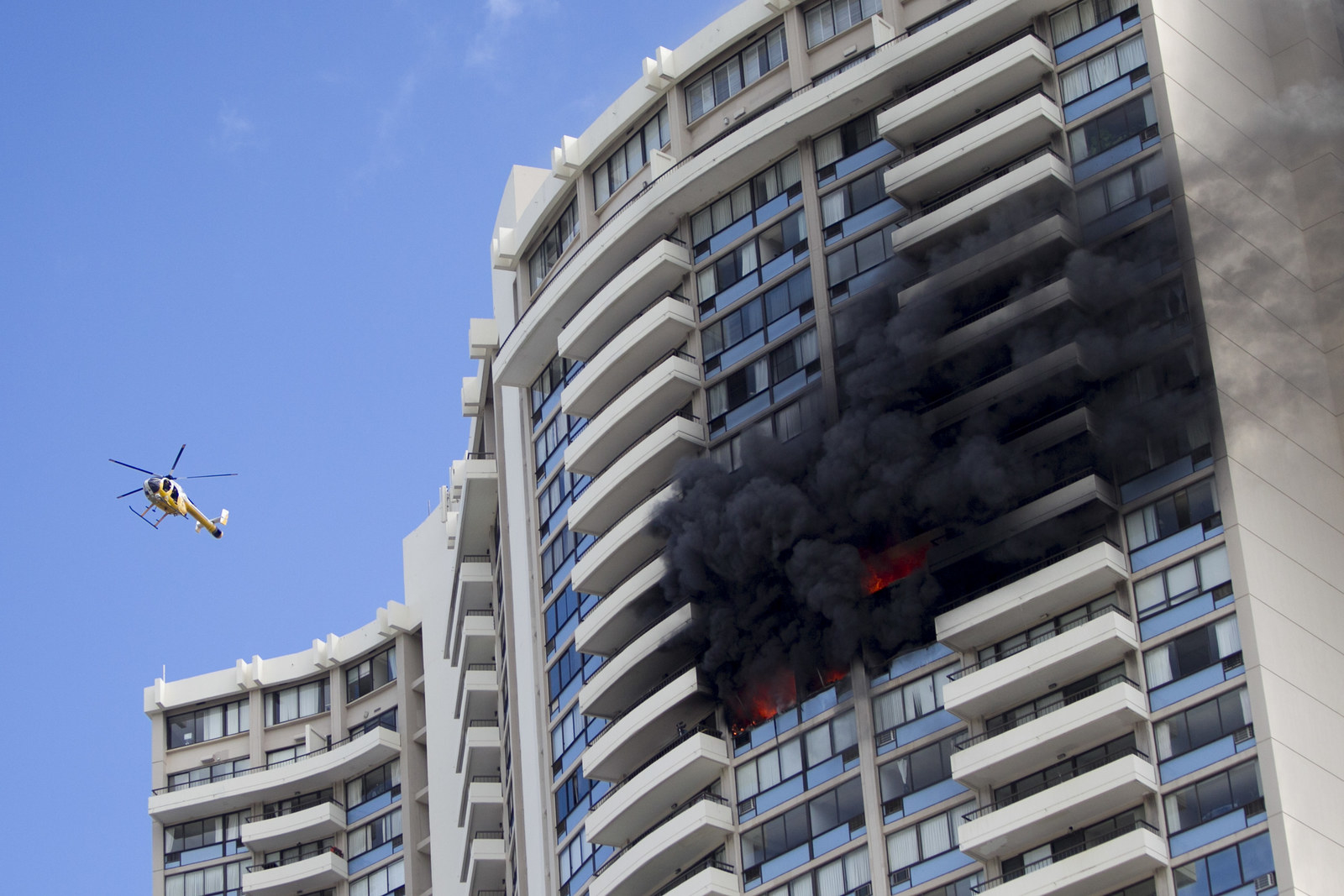 "If we had fire sprinklers the fire probably would have been put out by now," Caldwell said as the building continued to burn.
"Without a doubt if there were sprinklers in this apartment, the fire would be contained to the unit of origin," Neves added.
The building was constructed in 1971, before Honolulu began requiring residential high-rise sprinklers in 1974, the Star-Advertiser reported.
Friday's blaze is the second at the Marco Polo building in the last five years. In January 2013, a three-alarm fire caused more than $1 million in damage to two apartments, though it did not cause any injuries or deaths, the Star-Advertiser reported.
The American Red Cross said its volunteers were assisting people evacuated from the building.
"We're hoping everyone got out," Neves said.