Scandal-Plagued San Diego Mayor Expected To Resign
Mediation talks between Bob Filner and city leaders ended Wednesday with a proposed settlement, the city attorney announced.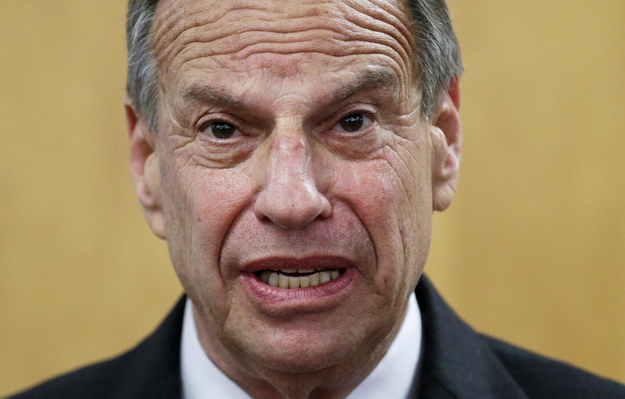 San Diego Mayor Bob Filner, who is accused of sexually harassing some 18 women, reached a settlement with city leaders late Wednesday after a third day of mediation talks regarding his fate, the city attorney announced.
"We have reached a proposed solution," Jan Goldsmith said at a news conference.
The proposed agreement, which has not been made public, will be voted on by the San Diego City Council in a closed session at 1 p.m. on Friday. Reports from local media have said Filner's resignation was included in the talks possibly in exchange for agreeing to limit the mayor's legal and financial exposure to lawsuits.
Earlier in the day, an 18th woman came forward accusing the mayor of touching her inappropriately. Dianne York, the president and CEO of The Spa of La Jolla, alleged he touched her backside as the two posed for photos.
UPDATE — Aug. 22, 12:30 p.m., EDT: NBC San Diego has learned that Filner has agreed to resign as part of the deal.
The scandal-embroiled mayor recently entered a two-week therapy program after several prominent women came forward accusing the Democrat of unwanted advances, groping and forced kissing.
In mid-July, Donna Frye, a former member of Filner's administration, asked for his resignation, claiming she "received credible evidence of more than one woman being sexually harassed by you." The first lawsuit alleging sexual harassment was filed by the mayor's former communications director, Irene McCormack, on July 22.
The 70-year-old later apologized to his staff, supporters, constituents, and the "women that I have offended" for "my failure to respect women and the intimidating contact I engage in at times." He has refused to step down despite calls from many in his city and party.
A recall effort is underway with thousands of signatures being collected across the city. Organizer Michael Pallamary said Wednesday the effort was "exceeding expectations."
Filner insisted he's been cured of a sex addiction after spending two weeks in what he called "intensive therapy."