CNN Journalists Robbed At Gunpoint In Venezuela
A group of about 20 armed men on motorcycles demanded the network's crew hand over their equipment. The journalists were unharmed in the incident, CNN said.
A CNN crew covering anti-government demonstrations in Venezuela was robbed at gunpoint in Caracas Tuesday, the network said.
A group of about 20 men on motorcycles was riding toward a crowd of protesters when they apparently noticed the television crew and brandished their guns.
The armed men demanded the journalists hand over their gear, including a camera and broadcasting equipment. The crew was not harmed during the incident, a CNN spokesperson told BuzzFeed.
The protesters, led by students and opposition leaders, are unhappy with Venezuela's rampant crime, political corruption, and poor economy under President Nicolas Maduro's socialist government. Three people were killed last week as government forces clashed with the protesters.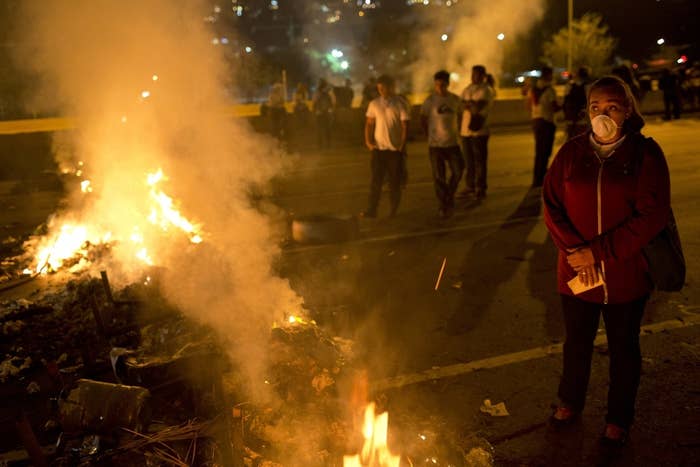 A CNN journalist in Venezuela initially reported the incident on Twitter, but later deleted the tweets.