Cleveland Kidnapper Ariel Castro Found Dead In Prison Cell
Updated: The Ohio man who held three women captive and repeatedly raped them for nearly a decade was found hanged in his cell Tuesday night. Castro hanged himself with a bedsheet, according to the coroner.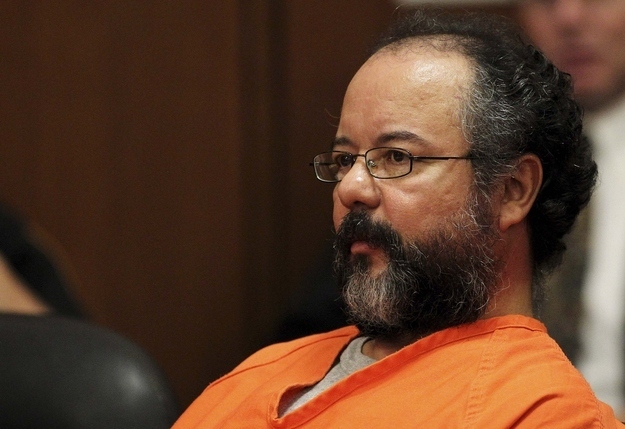 Ariel Castro, the 53-year-old Cleveland man convicted of kidnapping and raping three women for nearly a decade, was found hanged in his prison cell on Tuesday night in an apparent suicide.
An Ohio corrections spokeswoman said Castro was discovered dead in his cell at 9:20 p.m. He had been housed in protective custody by himself where officers were required to check on his well-being every 30 minutes at staggered intervals.
Dr. Jan Gorniak of the Franklin County Coroner's Office told CNN Wednesday that Castro hanged himself with a bedsheet.
Castro, a former school bus driver, was sentenced last month to life in prison plus 1,000 years for abducting and sexually assaulting Amanda Berry, Michelle Knight, and Gina DeJesus.
"Upon finding inmate Castro, prison medical staff began performing lifesaving measures," JoEllen Smith of the Ohio Department of Corrections said. "Shortly after he was transported to Ohio State University Medical Center, where he was pronounced dead at 10:52 p.m."
In June, Castro was indicted on 977 counts — including 139 counts of rape, 177 counts of kidnapping, and two counts of aggravated murder. The Cleveland home where he held the women was later demolished, forfeited as part of a plea deal with prosecutors that took the death penalty off the table.
The three women, who were kidnapped at 14, 16, and 20 years old, escaped from Castro's Cleveland home on May 6, when Berry broke part of a door and yelled to neighbors for help.
At Castro's sentencing, Michelle Knight, one of his victims, addressed him directly.
"You took 11 years of my life away, and I have got it back," she said. "I spent 11 years in hell. Now your hell is just beginning."
Jaye Schlachet, Castro's attorney, told the Associated Press early Wednesday that he had tried unsuccessfully to have a psychological examination of Castro done at the Cuyahoga County Jail, where Castro was housed before he was turned over to state authorities following his guilty plea and conviction. Schlachet said he could not immediately comment further.
An investigation into Castro's death has been launched, the official said.
Castro's victims — who were all kidnapped as teenagers — were discovered alive, along with a 6-year-old girl, in early May.