U.S. Defense Secretary Chuck Hagel warned Thursday the terrorist group who beheaded American journalist James Foley this week is "tremendously well-funded" and "beyond anything we have seen."
In a joint briefing at the Pentagon a day after officials revealed the U.S. secretly launched a failed mission to rescue Foley and other kidnapped Americans held by the Islamic State and Syria and Iraq (ISIS), Hagel suggested the terror group poses a "9/11-level" threat to America.
"ISIL is as sophisticated and well-funded as any group we have seen. They are beyond just a terrorist group," Hagel said. "They marry ideology, a sophistication of strategic and tactical military prowess, they are tremendously well funded. This is beyond anything we have seen."
President Obama said earlier this week the administration is continuing to pursue a "long-term" strategy against ISIS in Iraq, including targeted airstrikes on militants, but has shown no signs of wanting to do the same in Syria.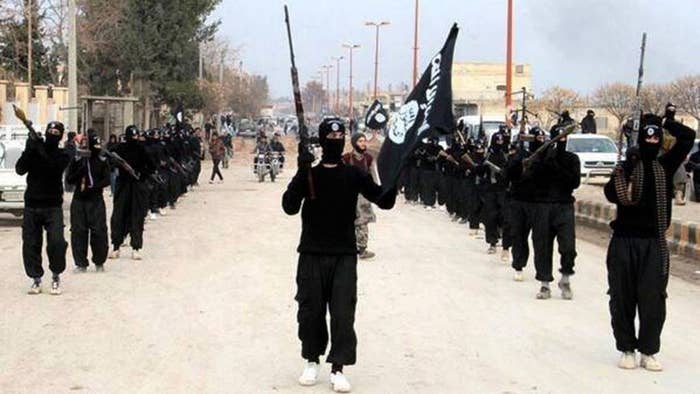 "This is an organization that has an apocalyptic end-of-days strategic vision that will eventually have to be defeated," General Martin E. Dempsey, chairman of the Joint Chiefs of Staff, said of ISIS during the joint briefing. "Can they be defeated without addressing that part of the organization that resides in Syria? The answer is no."
Earlier in the day, the U.S. launched six more airstrikes against ISIS positions in Iraq, bringing the total number conducted by fighter jets and drones since Obama authorized the use of force in Iraq this month to 90.
In a series of tweets Wednesday, Secretary of State John Kerry said ISIS "must be destroyed" after confirming the videotaped execution of Foley.
"We must prepare for everything and the only way you do that is take a cold, steely, hard look at it and get ready," Hagel said.