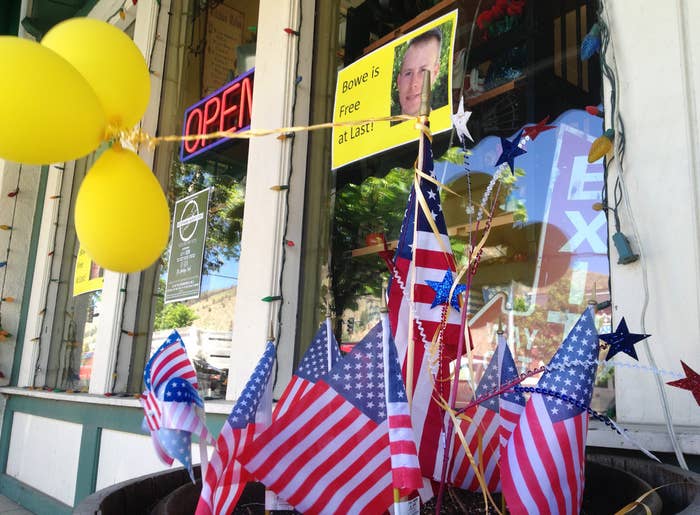 The small central Idaho hometown of Sgt. Bowe Bergdahl canceled on Wednesday a planned celebration welcoming back the captive soldier, citing security concerns and negative feedback.
Hailey, Idaho, Police Chief Jeff Gunter said the event was being misrepresented in the media, leading some to believe the event was a sort of hero's welcome. The planned "Welcome Back, Bowe" celebration was planned for June 28 in Hop Porter Park.
"If you had 10,000 people, 5,000 on one side and 5,000 on the other, then just due to the national attention we don't know what to expect," Gunter said.
Bergdahl was held prisoner by the Taliban for five years until an exchange Saturday in eastern Afghanistan. His release was part of a negotiation that included the trade of five Taliban detainees held at the U.S. detention facility at Guantanamo Bay, Cuba.
The 28-year-old Idaho native has been accused by his fellow soldiers of willingly leaving his post. A 2010 Pentagon investigation into Bergdahl's disappearance concluded that he walked away but stopped short of calling him a deserter, officials told the Associated Press.
Jane Drussel, the president of the Hailey Chamber of Commerce, said she received dozens of angry calls over the forthcoming celebration.
"All these five years, never a word of any negative nature whatsoever. And now, after two days, I was shocked when late at night, watching [TV] I started seeing the dragon's head roar," Drussel told NBC. "Comments that are just off the wall."
Republicans and some Democrats in Congress have also walked back their initial praise of Bergdahl's release as backlash to the Taliban exchange has grown.