Apple's Iconic New York City "Cube" Store Shattered During Snowstorm
The 32-foot-tall sheet of glass was apparently broken Tuesday by a snow blower.
Apple's flagship Fifth Avenue store in New York is encased in a beautiful 32-foot-tall glass cube near Central Park.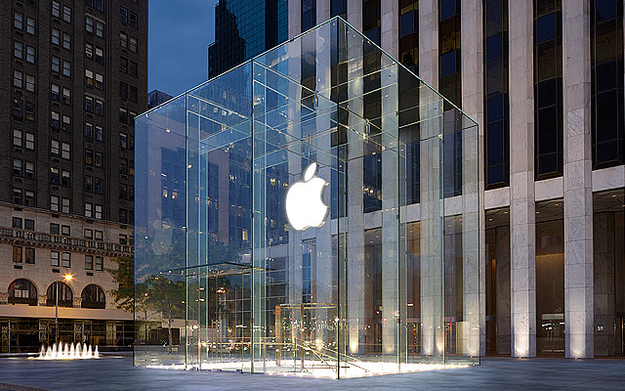 On Tuesday, as a powerful snowstorm pounded the city, one of the massive glass panels shattered.
Several photos of the broken glass were posted on Instagram.
An Apple representative told BuzzFeed the glass apparently shattered when a snowblower hit the structure during the afternoon.
Fixing the glass won't be cheap. According to 9to5Mac, each panel may cost as much as $445,000.
Despite the shattered cube, the representative said the store will remain open.