A disturbance of hot air and clouds swirling in the Atlantic Ocean became the fourth tropical storm of the season on Monday. The name given to this storm? None other than Don.
The storm was located about 485 miles southeast of Barbados with sustained winds of around 40 mph. Don was expected to approach the Windward Islands, prompting watches and warnings.
While people quickly noticed the storm shared its name with the US president, the match is actually a coincidence.
But that didn't stop people from drawing a connection to President Trump.
But while the storm was organized enough to warrant a name, forecasters expected Don to remain far from the US and fizzle within 72 hours.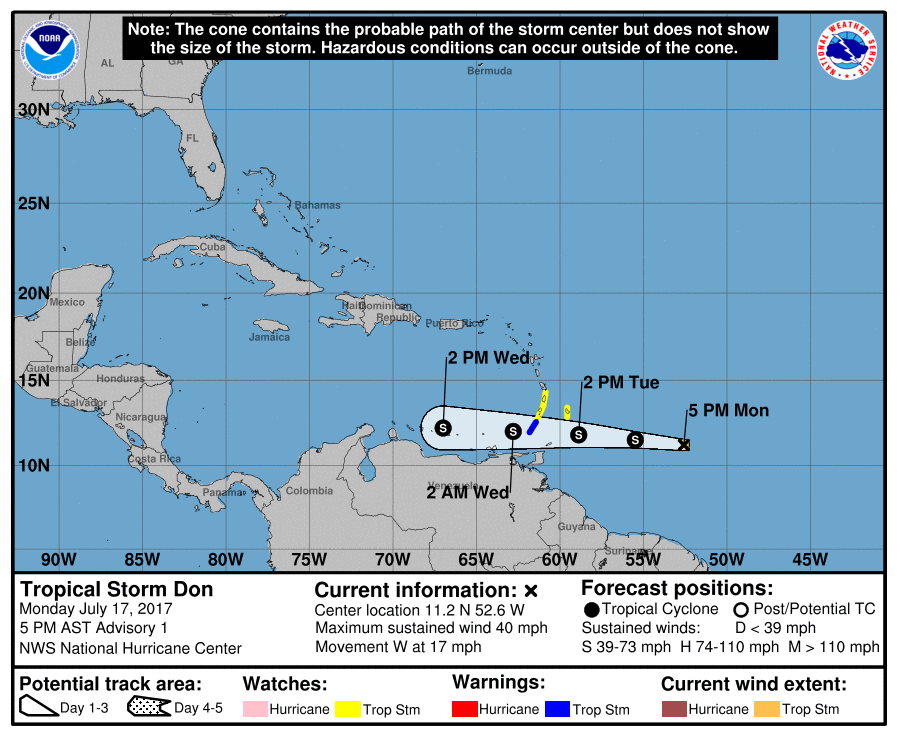 But of course that didn't stop the jokes from coming.
While Tropical Storm Don wasn't expected to become a hurricane...
...there was still hope for another name on this year's Pacific storm list: Hilary.