4.1 Magnitude Earthquake Strikes South Carolina
The quake was widely felt from Georgia to North Carolina.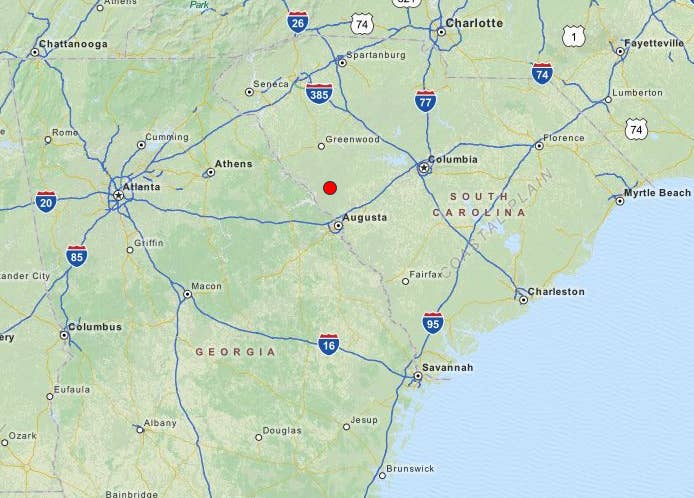 A 4.1 magnitude earthquake struck South Carolina near the Georgia border Friday night, and was widely felt across the region.
According to the U.S. Geological Survey, the earthquake was centered 7 mi NW of Edgefield, S.C. or 60 mi SW of Columbia, S.C., at a depth of 2.9 miles.
USGS Geophysicist Dale Grant told the AP it was a "large quake for that area."
The earthquake was originally reported as a 4.4 magnitude but was later downgraded to a 4.1. Residents from Atlanta to Asheville, N.C., said shaking lasted for several seconds.
The Georgia National Guard said it was on standby to respond but there were no immediate reports of damage.
The earthquake was felt from Georgia to North Carolina, according to reports sent to the USGS.