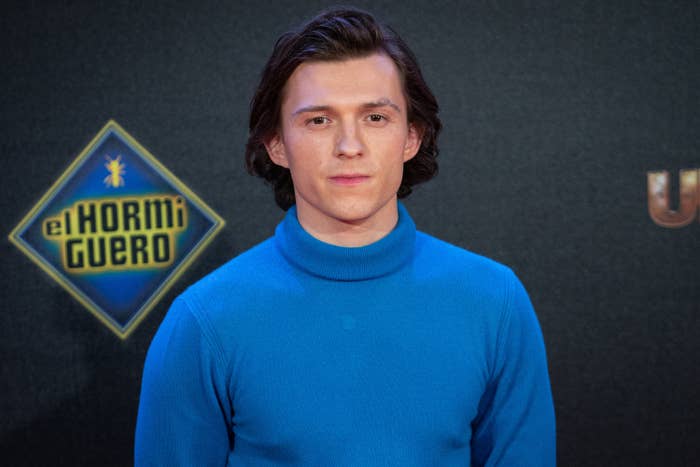 Actor Tom Holland opened up about the impact social media has on his mental health, announcing in an Instagram video that he'll be taking a break.
"I have taken a break from social media for my mental health because I find Instagram and Twitter to be overstimulating, to be overwhelming," the 26-year-old star of Spider-Man: No Way Home said in an Instagram video posted Sunday. "I get caught up and I spiral when I read things about me online, and ultimately, it's very detrimental to my mental state, so I decided to take a step back and delete the app."

In the video, Holland also promoted Stem4, a charity that supports positive mental health in teens through its apps and conferences. Holland said he has used all four of the group's apps and has noticed a difference.
"There is an awful stigma against mental health, and I know that asking for help and seeking help isn't something that we should be ashamed of, but it is something much easier said than done," he said in the video.
Fans and other celebrities showed their support for Holland in the comment section, including Justin Bieber, who posted, "Love you man ❤️."

Young celebrities are becoming more vocal about their mental health struggles. A few weeks ago, Shawn Mendes announced on Instagram that he had canceled his tour to focus on his mental health.
"I've been touring since I was 15 and to be honest it's always been difficult to be on the road away from friends and family," Mendes wrote on Instagram on July 8.

In April, Selena Gomez, who has bipolar disorder, told Good Morning America that she hasn't been on the internet in four and a half years.
"It has changed my life completely," she said. "I am happier. I am more present. I connect more with people. It makes me feel normal."

According to a 2019 study from the American Psychological Association, members of Gen Z are more likely than people from other generations to say their mental health is poor or fair, citing mass shootings and the news cycle as stressors. They are also more likely to seek treatment or therapy than Gen X and baby boomers.
Camila Cabello has also been open about her mental health journey. In a 2020 article for the Wall Street Journal, Cabello opened up about how difficult it was for her to deal with obsessive-compulsive disorder while not letting anyone around her know she was struggling.
She encouraged anyone else dealing with mental health issues to speak up.
"Social media can make us feel like we should be as perfect as everybody else seems to be," she wrote. "Far from being a sign of weakness, owning our struggles and taking the steps to heal is powerful."