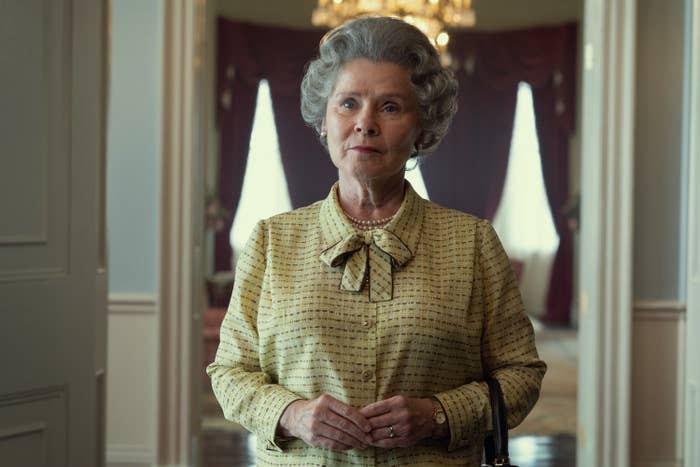 The show must be paused.

The Crown has halted filming to mourn Queen Elizabeth II, who died Thursday at the age of 96.
"As a mark of respect, filming on The Crown was suspended today," a Netflix spokesperson said in an email on Friday. "Filming will also be suspended on the day of Her Majesty The Queen's funeral."

The Queen's funeral will reportedly be held in about 10 days.
"The Crown is a love letter to her and I've nothing to add for now, just silence and respect. I expect we will stop filming out of respect too," showrunner Peter Morgan told Deadline on Thursday.
The show isn't the only production that has temporarily shut down or plans to halt operations in honor of the late Queen's death. The London Stock Exchange will close on the day of the funeral. Premier League soccer matches scheduled in the UK this weekend have all been canceled. And Legoland Windsor closed on Friday.
When it comes to The Crown, the pause shouldn't come as a surprise. In 2016, Stephen Daldry, one of the show's directors, told Deadline that production would stop when the Queen died.
"None of us know when that time will come but it would be right and proper to show respect to the Queen," he said. "It would be a simple tribute and a mark of respect. She's a global figure and it's what we should do."
The Crown, Netflix's drama about the British monarchy, is slowly catching up to the modern day. It is now filming its fifth and final season, which will depict the royal family in the early to mid-1990s. Imelda Staunton will star as the Queen, Dominic West as Prince Charles, and Elizabeth Debicki as Princess Diana.

Some British critics have called The Crown "fake history" and inaccurate, and the UK government even wanted Netflix to warn its viewers of its fictitious storytelling. And on The Late Late Show With James Corden, Prince Harry said the show is fiction, but it gives a "rough idea" of showing the pressures of "putting duty and service above family and everything else."