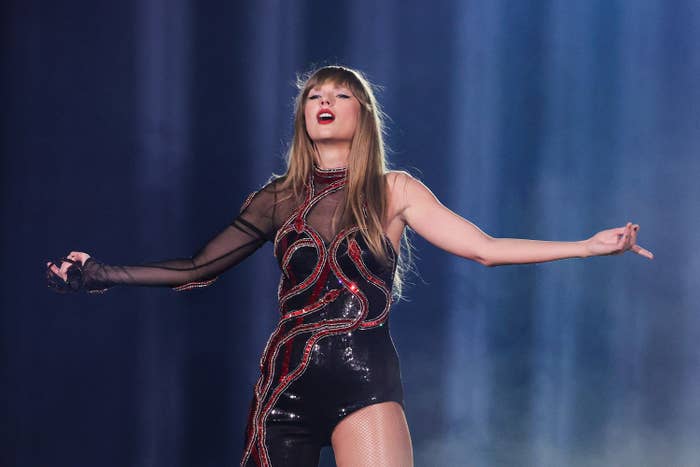 In the thousands of TikToks chronicling Taylor Swift's Eras Tour, there's one beloved Swiftie moment that appears every night: the crowd screaming the words "1, 2, 3, let's go, bitch" before Swift sings the first verse of "Delicate."
But those lyrics don't appear in the original song. Instead, they come from Emily Valencia, who at 15 years old randomly shouted it during Swift's May 2018 Pasadena concert and posted the video on Twitter.
Since then, Swifties have made the "1, 2, 3, let's go, bitch" chant a seemingly permanent part of the song's live performance.
"It's the weirdest thing, but that's what happened," Valencia told BuzzFeed News.
Valencia said she and her friends were shouting out stuff during songs and posting the videos on Twitter, hoping to get noticed by Swift — who notoriously watches her fans' content — so they could meet her.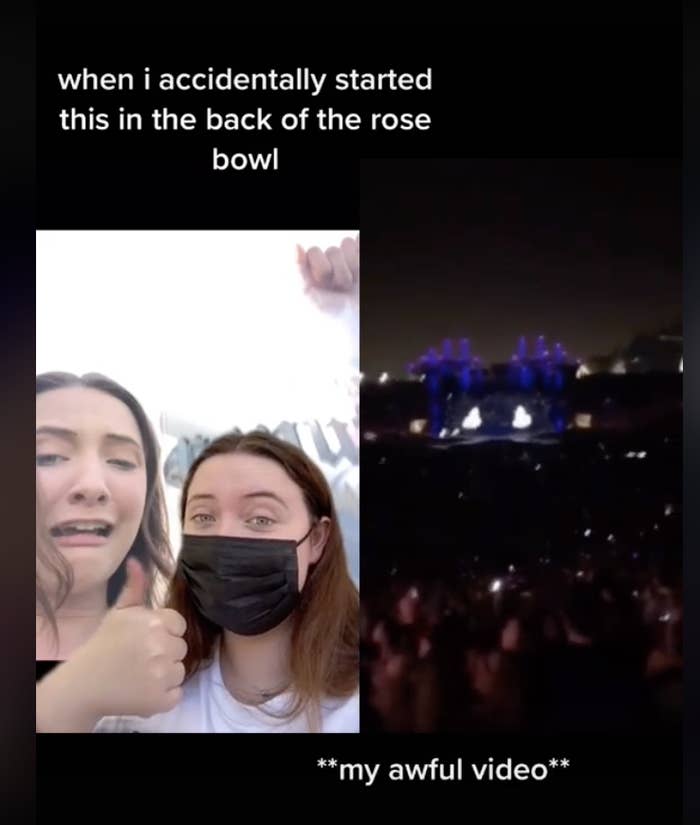 The video racked up thousands of retweets and likes, and the next night of the concert, strangers tweeted Valencia that they shouted the phrase during "Delicate." Just a few weeks later, during her London concert at Wembley, Swift started counting along with the fans.
TikTok is full of videos of Swift performing the song throughout the years accompanied by the chant and Valencia's own video chronicling the progression of it has more than 2 million views.
And now on Swift's current Eras Tour, it's hard to find a fan who doesn't partake in the countdown.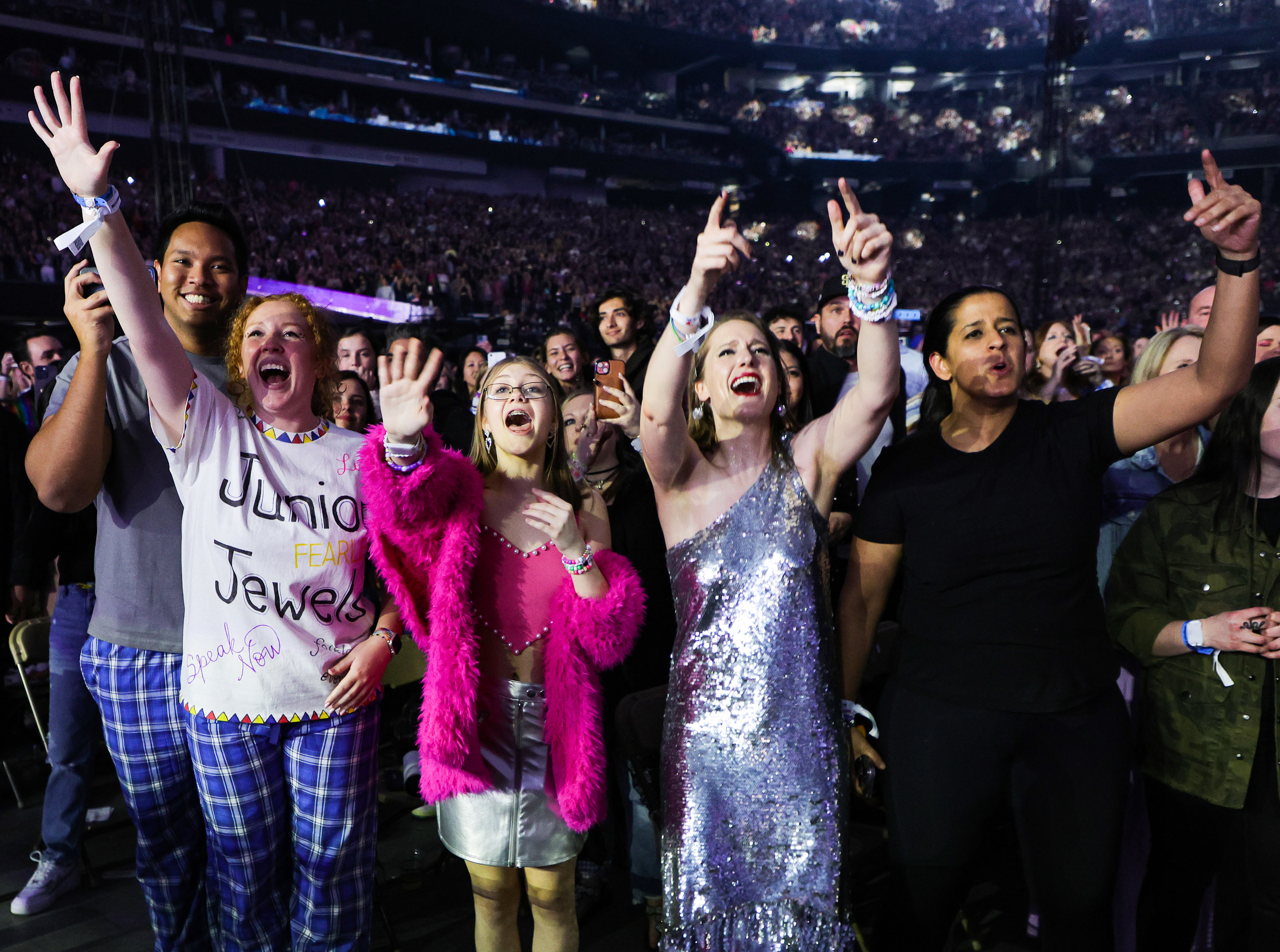 Fans have even used the chant as inspiration for their outfits to Swift's latest concerts and some people are selling merch with the chant printed on it. On Etsy, everything from T-shirts to cups to purses is available to buy with the chant on it.
Laughing, Valencia said she wishes she had trademarked it, but it's not a "huge deal" to her.
"In all reality, it's sort of a fandom joke now and if people want to sell things using it, that's totally fine," she said. "I just wish I came up with the idea first."
The chant got Valencia noticed by Swift, scoring her an invite to the 2019 Lover Secret Sessions, an album-listening event Swift hosted for fans to hear the album before it was released.
When Valencia attended the listening party, she warned her mom that other Swifties there might recognize her, although her mom assured her "you're not famous."
But the 20-year-old from Los Angeles was right. "People were talking to me like, 'Oh my god, you're an icon, you're literally famous in the Swiftie community,'" she said. "And my mom was like, 'Holy shit.'"
When Valencia met Swift that night, the singer greeted her with "1, 2, 3, let's go, bitch!" and thanked her for it.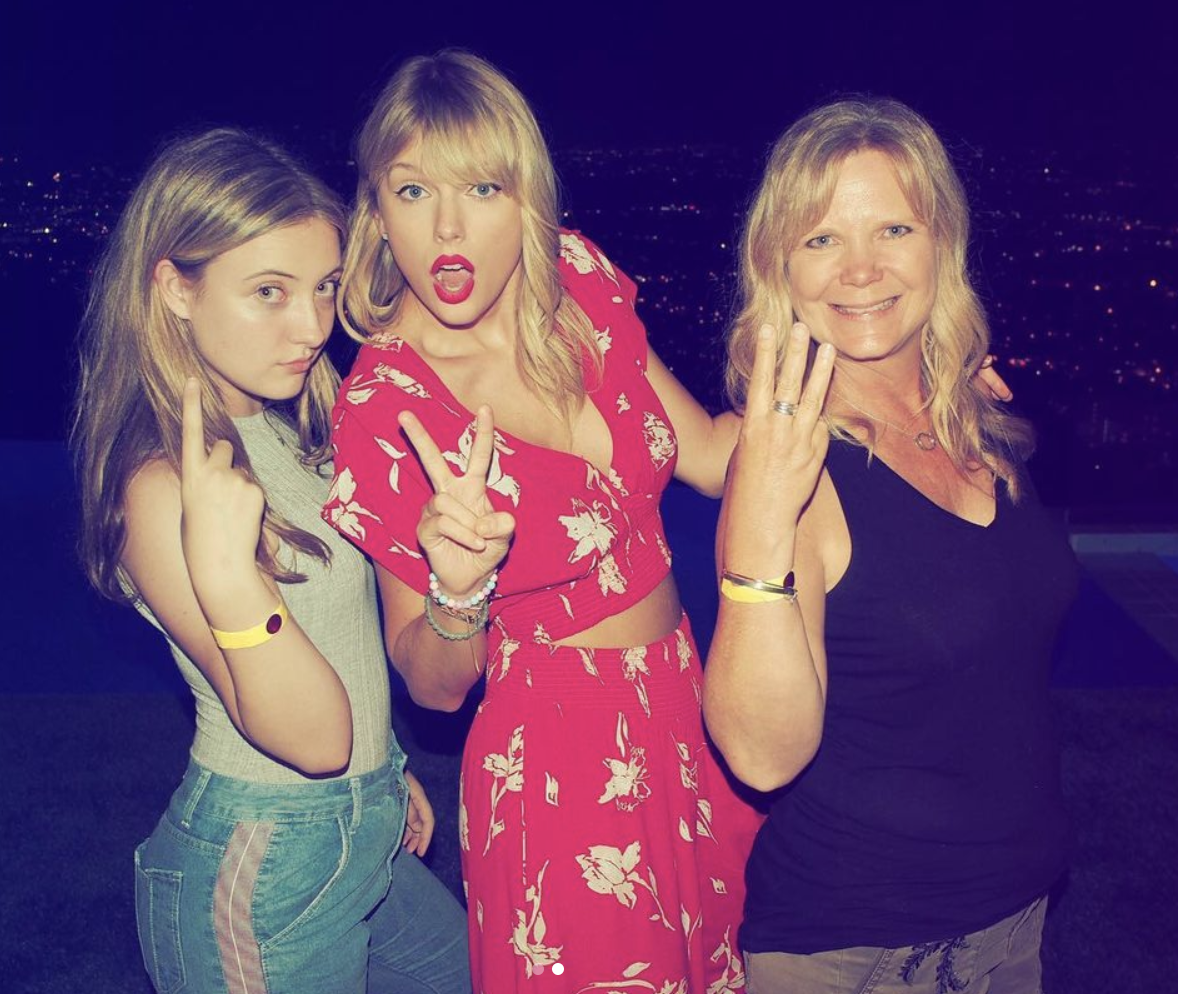 "She was like, 'I love performing "Delicate" now because you've changed it,'" Valencia said.
In 2019, Valencia was able to experience the chant in person when she attended the iHeartRadio Wango Tango festival in LA, where Swift performed a number of songs, including "Delicate."
"To be in the crowd when everyone did it was the weirdest thing I ever sat through," Valencia said. "Because that was a festival, I assumed that not everyone here was a Taylor Swift fan, so maybe it won't happen, but then it did. It was just so mind-blowing."
Valencia will be in the SoFi Stadium for the Eras Tour this August, ready to scream out the words that made her part of Swiftlore.