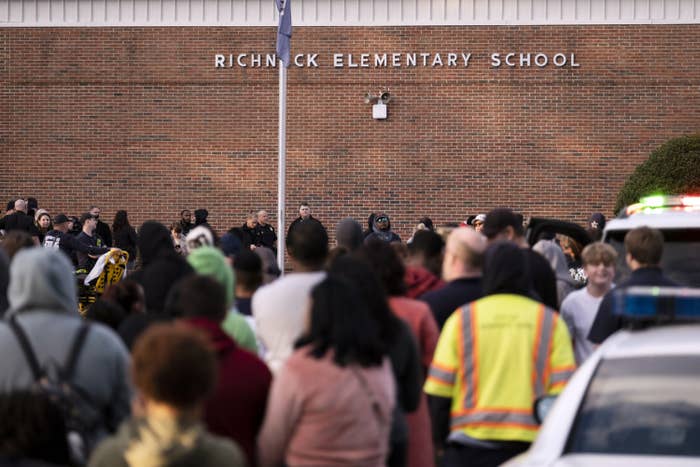 A 6-year-old shot his teacher in class during an "altercation," leaving her with life-threatening injuries, police in Virginia said Friday.

The teacher at Richneck Elementary School in Newport News was transported to the hospital and has since made "some improvement," Police Chief Steve Drew told reporters at a news conference. The shooting, he added, was not accidental and the first-grade student was taken into custody.
Newport News's mayor, Phillip Jones, said he could "not be prouder" of the town's public servants, who responded quickly to the shooting.
"It's a dark day for Newport News," Jones said. "We're going to learn from this and we're going to come back stronger."
George Parker, the superintendent of Newport News's schools, told reporters that students got an unwelcome education in gun violence on Friday.
"We need community support to make sure guns are not available to youth," Parker said. "I'm sounding like a broken record today because I continue to reiterate that. We need to keep the guns out of the hands of our young people."
Parker said Richneck Elementary School has metal detector capability that is used randomly.
"I'm in awe and I'm in shock," Parker said about a 6-year-old shooting a teacher. "And I'm disheartened. And I really feel that we need to educate our children and we need to keep them safe."
Richneck Elementary School will not be in session Monday, Parker added.