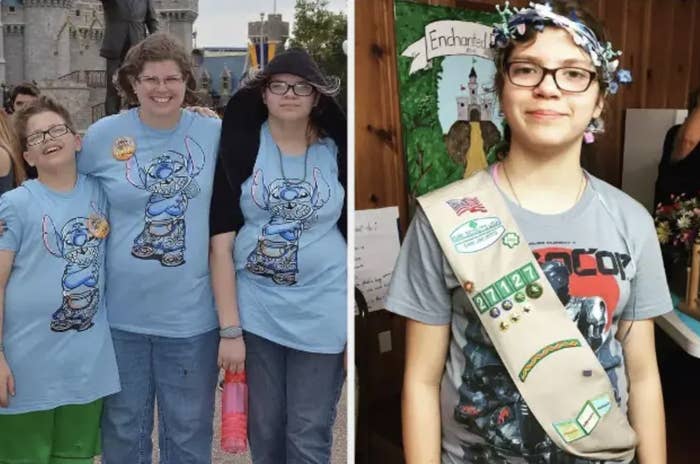 This is an excerpt from Please Like Me, BuzzFeed News' newsletter about how influencers are battling for your attention. You can sign up here.
Rhonda Hart has been trying for four years to get verified on Twitter, with no luck.

Hart became an influential figure in gun violence prevention activism after her daughter, Kimberly Vaughan, and nine others were killed in the 2018 shooting at Santa Fe High School in Texas.

"Survivor of the OG Texas school shooting, May 2018," part of her Twitter bio reads, a nod to last month's shooting that killed 21 in Uvalde, Texas. She's built a following of more than 25,000 on the platform, where she regularly calls out politicians by their @, shares links to upcoming rallies, and hosts livestreams to discuss her activism and explain what life is like for survivors. Even her username, @kimsmom3, is a tribute to her daughter.
And Hart thinks getting verified on Twitter would force politicians to take her more seriously.
She's had trouble with that. Recently, her member of Congress, Republican Randy Weber, told her that he voted no on the Kimberly Vaughan Firearm Safe Storage Act — a bill named after her daughter that centers around gun storage education — without even reading it.
"It's absolutely maddening," Hart told BuzzFeed News during a call shortly after Congress passed the bill, part of a series of gun control measures that are not expected to pass the Senate. Weber did not respond to a request for comment.
A blue checkmark would also mean validation for Hart.
"They've verified other parents from other shootings — Sandy Hook, Parkland, etc," she said. Santa Fe is a small, conservative town about 40 miles outside of Houston, and Hart has become the most prominent, community voices calling for gun reform — one of the only ones, in fact.
She thinks that the lack of local political uproar around gun violence after the shooting meant Twitter didn't pay attention to her. "My theory is that they verify the parents of the radical shootings, and my shooting in Texas was not radicalized," Hart said.
Survivors of the Parkland shooting, which left 17 people dead and happened just a few months before Santa Fe, built a social movement. The most prominent founders of March for Our Lives, such as David Hogg (over 1.2 million followers), X González (over 1.4 million followers), and Cameron Kasky (over 380,000 followers), are all verified on Twitter. Kasky joined the day after the shooting, and his first tweet was an @ to the Florida Democrats account asking for a meeting. The then-teen activists used social media to organize, and hundreds of thousands across the country turned out for their first march just weeks after the shooting.
It's easy to see why people have gravitated toward Hogg, González, and Kasky: they were students at Parkland when the shooting happened, and with a Congress largely made up of baby boomers, Gen Z gives us hope for the future.
Still, there are plenty of parents of victims and survivors who have built platforms as activists. Nicole Hockley, whose son Dylan was killed in the 2012 Sandy Hook shooting, has just 3,000 more Twitter followers than Hart and is verified. Manuel Oliver, father of Joaquin, who was killed in Parkland, has more than 50,000 followers and is also verified. Fred Guttenberg's daughter Jaime was also killed in Parkland. He has more than 480,000 followers and is verified, and he makes regular appearances on cable news shows to advocate for gun safety.
But Hart hasn't received the same kind of attention, and she believes that's because Santa Fe didn't welcome media presence after the shooting.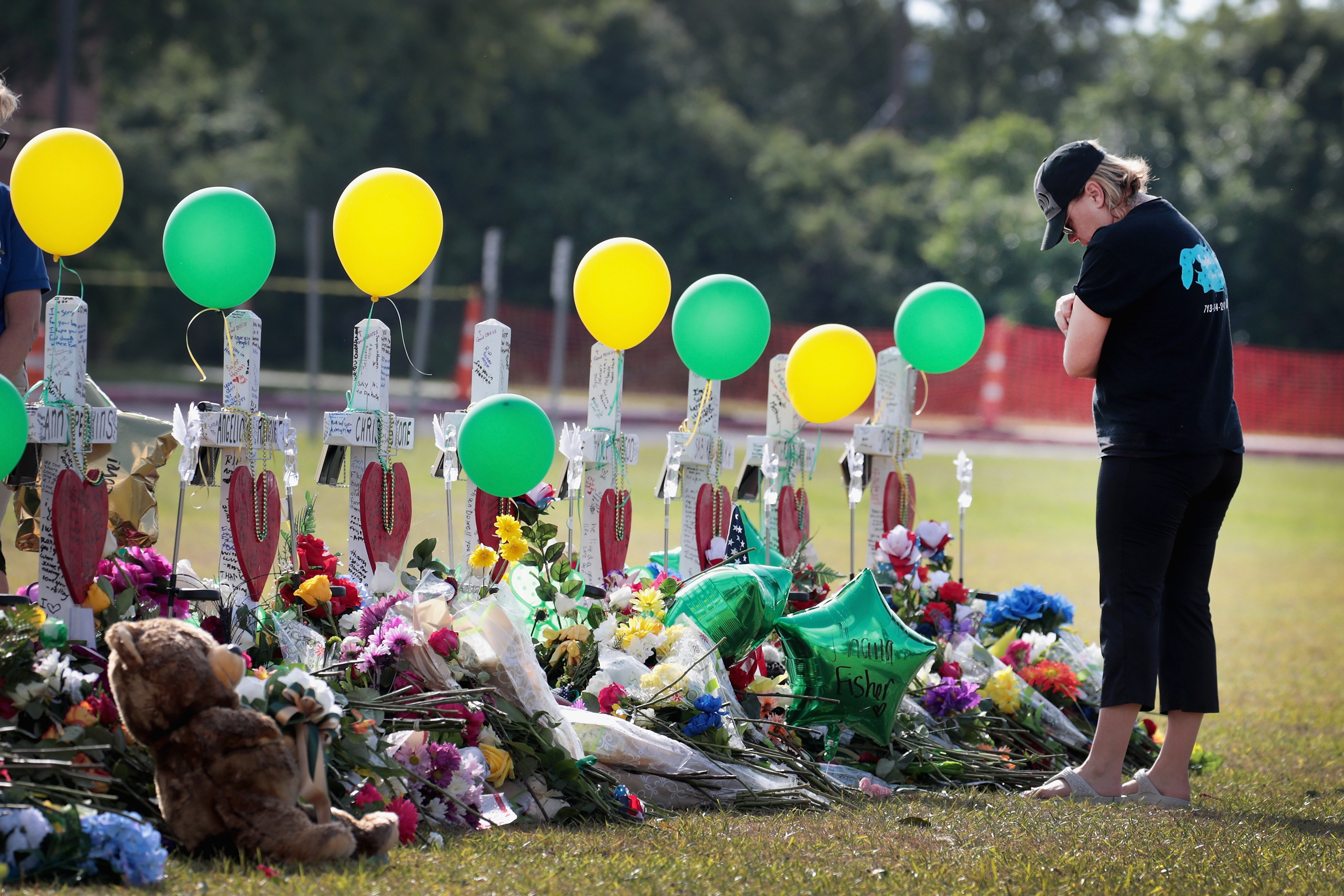 "Nobody knows about our shooting — by our standards, I am the radical voice of our shooting," she said. "I'm the one who is always talking to the press, always doing activism. I do a lot of work by Texas standards for gun reform, and I feel like I have to do twice the amount of work versus a Sandy Hook parent."
Hart said that when she has applied for verification, Twitter usually tells her that she doesn't have enough followers. According to the platform's guidelines, follower count "may count towards notability evidence for certain categories." Twitter did not respond to multiple requests for comment.
A blue checkmark on Twitter may seem trivial to some, but it does make people pay attention. When a tweet comes from a verified account, people tend to view it as confirmed and reputable. If Hart had been verified on Twitter, maybe her tweet calling out the lawmaker for not reading her daughter's bill would have gained more traction.
Sandy Phillips, whose daughter Jessi died in the 2012 Aurora shooting, also isn't verified on Twitter. She has more than 21,000 followers and cowrote the book Tragedy in Aurora: The Culture of Mass Shootings in America. She said people forgot about the Aurora shooting quickly after it happened because the shooting at Sandy Hook Elementary School, which she called a "watershed moment" for the United States, took place just five months later.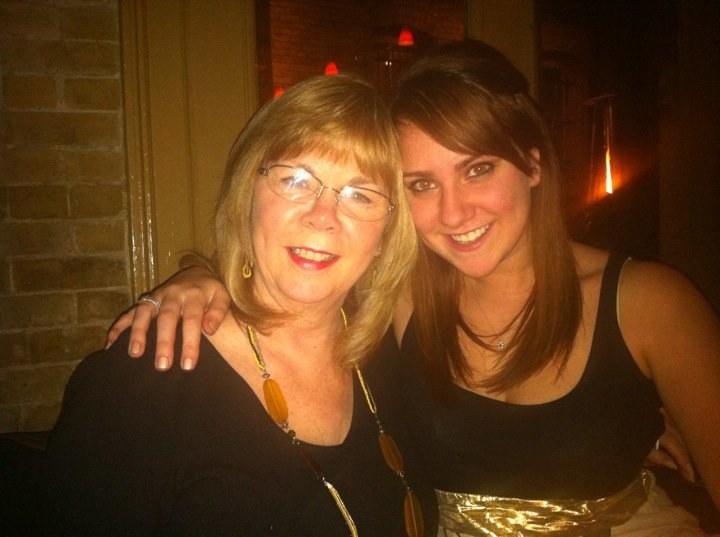 "We're very used to realizing our shooting was forgotten, swept under the rug," she told me. Getting people to care about causes can be harder when your child's death didn't get the same level of national attention as others, but she said her advocacy doesn't rely on support from social media companies.
"The blue square gives you validation for the work that you've done, so that part is nice," she said. "But I feel like the work we do is much more important than the tweets we make or the blue check."
Twitter may determine which survivors and family members they'll deem "official" enough to verify after a news event, but that doesn't change the significance of activism in changing the conversation around gun violence both online and offline.
"I always go back to 'What work are we — my husband and I — doing?'" Phillips said. "And that doesn't necessarily need to translate into social media fame, infamy, checkmark, whatever you want to call it. I will tweet and I will make my opinions known. But I don't live there. I live in the work."
Hopefully Twitter will acknowledge more of the people who do that work.