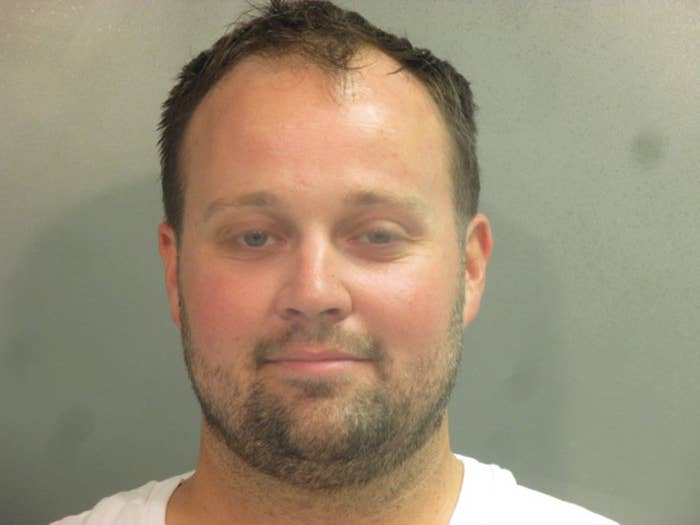 There are no fans allowed on the Duggars Snark subreddit. If you want to gush over long hair or ankle-length denim skirts or all those babies, find another corner of the internet. This subreddit is for snark and memes and mean jokes.
But over the last week, as Josh Duggar went on trial for downloading and possessing child sexual abuse imagery, the rules loosened up a bit as many of the 120,000 "Snarkers" showed a kinder face.
"[This week] we allowed for a lot more empathetic and compassionate posts talking about feeling sorry for them or wanting to be there for them," Reddit user nuggetsofchicken, a law student and r/DuggarsSnark moderator, told BuzzFeed News.
Since the 2008 premiere of the TLC reality show 17 Kids and Counting… (parents Jim Bob and Michelle Duggar made it to 19 Kids before the series was canceled), there's been plenty to say about the Duggar clan and their conservative, fundamentalist Christian values. Fans and haters followed the everyday drama, the courtships, and then the revelations that oldest son Josh had molested his sisters and another girl when he was a teenager. Other scandals followed — the subreddit nicknamed Josh "the Pest" — but this week, the snark has reached new levels. One member even went to the federal courthouse in Fayetteville, Arkansas, for a few days just to report to the subreddit what was happening in the courtroom, where cameras — for once in the Duggars' lives — were not allowed.
When the guilty verdict was announced on Thursday, Sarah, who frequently posts under the username Dry_Shift_3496, could hardly put her thoughts into words.
"I think it was an accurate convic … or whatever, you know, verdict. Sorry, I'm so excited right now," Sarah told BuzzFeed News. "I think it's accurate. I think it's appropriate. I think it's reflective of all these things we've been saying about this community for a very long time."
Prosecutors said that the materials Josh Duggar downloaded and possessed showed children as young as 7 being "violated" and "abused." The descriptions of the images and video presented at trial were graphic. But for members of the subreddit, the guilty verdict was about more than justice. For many of them, the trial represented their own past and provided validation that behind the strict family values was darkness.
Several members, including Sarah, come from a fundamentalist Christian background and refer to themselves as an "ex-fundie." Some knew the Duggars personally, some were only a few degrees separated from them, and others just grew up in the nondenominational Institute in Basic Life Principles, under whose teachings they were homeschooled, required to wear the long skirts made famous by the Duggar girls, and taught that there must be no physical contact with the opposite sex before marriage. Bill Gothard Jr. founded the church but resigned in 2014 after it was alleged that he had sexually harassed and molested girls and women.
"I actually attended a Bill Gothard seminar when I was 13 years old in Ohio, and it was terrible," Sarah said.
Another subreddit member, who goes by cheesehead2121 on the website, said she grew up "Fundie-like." Her church taught her that men were heads of the household and women made the babies. She also said she endured "strict purity culture" and had to sign a contract with the church that she would keep her purity until she was married.
"[The subreddit] ended up being therapeutic to see a lot of people go through similar things I went through or people that I know or love went through," cheesehead2121 told BuzzFeed News.
She left the church and now she's "deconstructing" with the help of a therapist and the subreddit, by which she means she's questioning everything and unlearning things she once took for granted.
"I felt shame a lot of my life for doing things that I now know are normal," she said.
Subreddit member James Washington met the Duggars once at a marriage retreat that he now describes as "horrible." As redditors shared trial news, jokes, and some gloating about the Duggars' downfall, he thought about the children who had been abused. He donated $50 to the Children's Safety Center in Arkansas, which provides a variety of services to children who have been abused, and shared a screenshot. Others also began donating — a lot of $19 donations in honor of the 19 Duggar children — and Washington said the center told him they'd received $5,000.
"Of all of the communities I am a part of, both online and in real life, it totally blows my mind that somehow THIS is the best one," wrote a commenter.