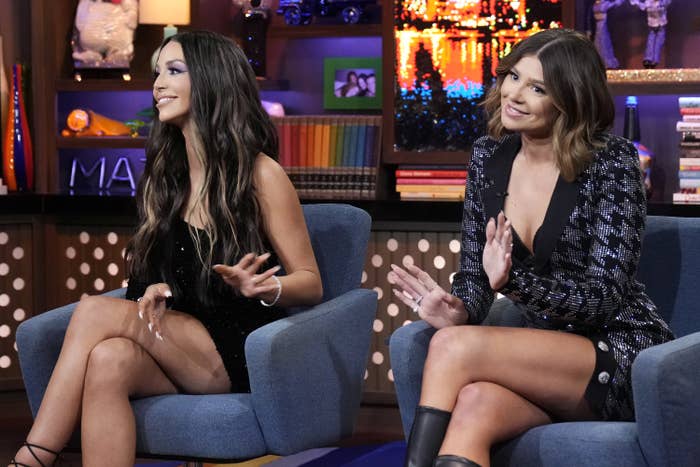 Raquel Leviss does not plan to continue pursuing her restraining order against costar Scheana Shay. This comes after Leviss alleged in a March 7 court filing that Shay punched her in the face, which a representative for Shay has previously denied.
As a result of the restraining order, the two stars had to remain 100 yards apart while filming the Vanderpump Rules Season 10 reunion on Thursday. That day, Bravo also revealed the seating chart for the reunion, showing Shay and Leviss would appear with their cast members at separate times on the stage.
"Raquel tried to get this dropped so they could film. Scheana's team did not want to participate," a representative for Leviss told BuzzFeed News.
But a source close to Shay refuted that there is a mechanism to terminate a civil temporary restraining order early, noting they could have only filmed the reunion together if it was held after March 29, when the TRO is due to lapse.
On Friday afternoon, an attorney for Leviss filed paperwork requesting that the restraining order be dismissed, according to online court records.
"Raquel really wanted to explain to Scheana at the reunion what she was doing because she didn't want Scheana to continue to be stressed out and worried about [the restraining order]," Leviss's representative continued.
A source close to Shay told BuzzFeed News it was "just another PR stunt."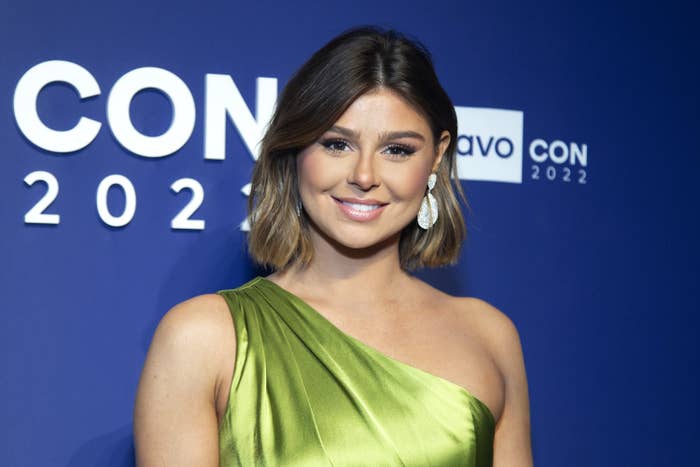 Leviss first announced her intent to drop the restraining order in a statement to Entertainment Tonight on Friday. "I can confirm that my attorney took my case off the court calendar Wednesday and is filing the appropriate paperwork requested by the court today to dismiss the TRO from moving forward after the 29th," Leviss said, per ET. "We let the court know I will not be moving forward with a permanent restraining order. My team tried to work with Scheana on a mutually beneficial agreement hoping to get the TRO dropped earlier so we could film [the Vanderpump Rules reunion] together."
The Vanderpump Rules cheating drama has been coined the "Scandoval," a pun on cast member Tom Sandoval's name. Earlier this month, news broke earlier that Sandoval allegedly cheated on his longtime partner and costar Ariana Madix with Leviss. Shay reportedly found out about the alleged relationship with Leviss and Sandoval after she and Leviss appeared on Watch What Happens Live on March 1. Leviss alleged in the court filing that the altercation with Shay occurred the next day.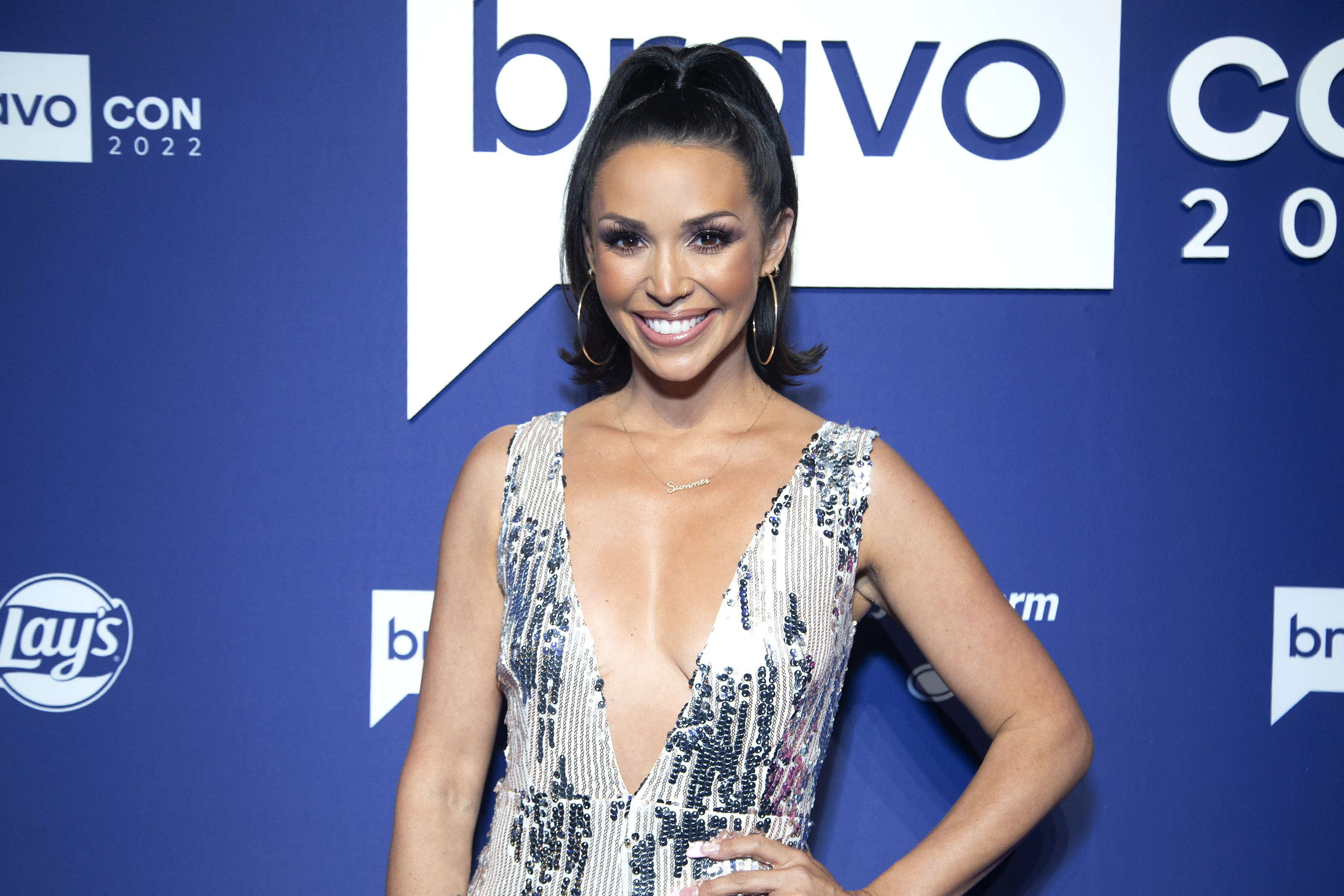 Shay's lawyer Neama Rahmani denied Leviss's accusations of a physical altercation in a statement to BuzzFeed News earlier this month.
"[This case] is a fabrication by a known liar and a cheat who has betrayed everyone close to her. Scheana never punched Rachel, period," Rahmani said, referring to Leviss's legal first name. "The supposed dark markings around her left eye have been there for months."
On Friday, a source close to Shay told BuzzFeed News in a statement, "Raquel made false claims in order to obtain the TRO against Scheana and is aware that having to account for those in front of a judge are not in her best interest."
Bravo continued filming amid the Scandoval fallout for the current season of Vanderpump Rules, which airs Wednesday nights on Bravo. Numerous cast members have also shared their reactions to the scandal on social media, including Shay. On March 5, she posted an Instagram photo of herself and Madix with the caption "Always got your back! #TeamAriana."
Sandoval, Leviss, and Madix have all addressed the scandal. Sandoval shared two statements on Instagram, apologizing to Madix in his second post. Leviss's initial statement cited "codependency" and a love "addiction" as part of the reason for her involvement with Sandoval.
Madix was the last of the three to issue a public statement, which she did on March 16. In her post, she thanked her fans and support system.
"i am so fucking lucky to have the best support system in the world and i hope i can repay every single person for the love you have shown me," Madix wrote. "what doesn't kill me better run."