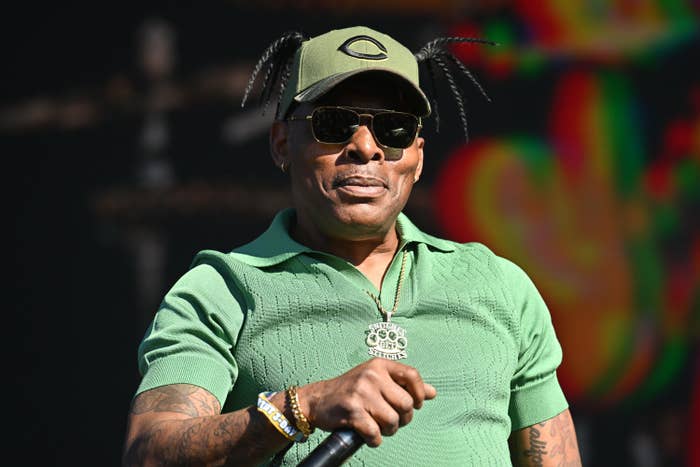 Rapper Coolio died on Wednesday in Los Angeles at age 59, his manager confirmed to BuzzFeed News.
He collapsed at a friend's home Wednesday afternoon, his longtime manager told TMZ. Paramedics pronounced him dead after arriving at the scene. The official cause of death wasn't immediately available.
"We are saddened by the loss of our dear friend and client, Coolio, who passed away this afternoon," Sheila Finegan​, Coolio's talent manager, said in a statement to BuzzFeed News. "He touched the world with the gift of his talent and will be missed profoundly. Thank you to everyone worldwide who has listened to his music and to everyone who has been reaching out regarding his passing. Please have Coolio's loved ones in your thoughts and prayers."
Born Artis Leon Ivey Jr., he began recording music in the '80s, then shot to fame in the mid-'90s with hits like "Gangsta's Paradise." He won a Grammy for that song, which is one of the most successful in rap history — it topped the Billboard Hot 100 for three weeks in 1995.
Correction: The year "Gangsta's Paradise" topped the Billboard chart was misstated in an earlier version of this post.