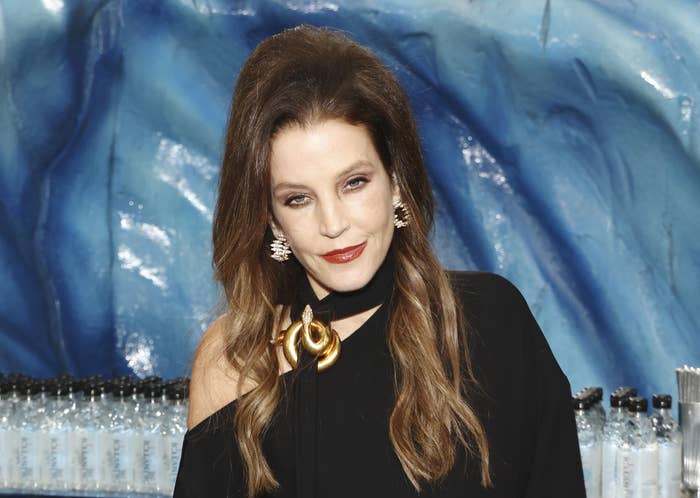 Lisa Marie Presley has died at the age of 54 after being rushed to the hospital on Thursday.
"Priscilla Presley and the Presley family are shocked and devastated by the tragic death of their beloved Lisa Marie," they said in a statement to BuzzFeed News. "They are profoundly grateful for the support, love and prayers of everyone, and ask for privacy during this very difficult time."

She had been found earlier in the day in cardiac arrest at her home, TMZ reported. It came just days after she and her mother had appeared together at the Golden Globes to celebrate Baz Luhrmann's film Elvis and Austin Butler's portrayal of the rock 'n' roll icon.
Lisa Marie was the only daughter of Elvis and had been heir to his estate. In 2004, she sold off most of it, but she remained the owner of Graceland Mansion.
She was born on Feb. 1, 1968, in Memphis, and her parents separated when she was 4. She was 9 years old when Elvis died.
On an episode of The Talk in 2013, she said she takes after her father personality-wise.
"His personality and sort of his intensity levels sometimes I can emulate pretty well," she said.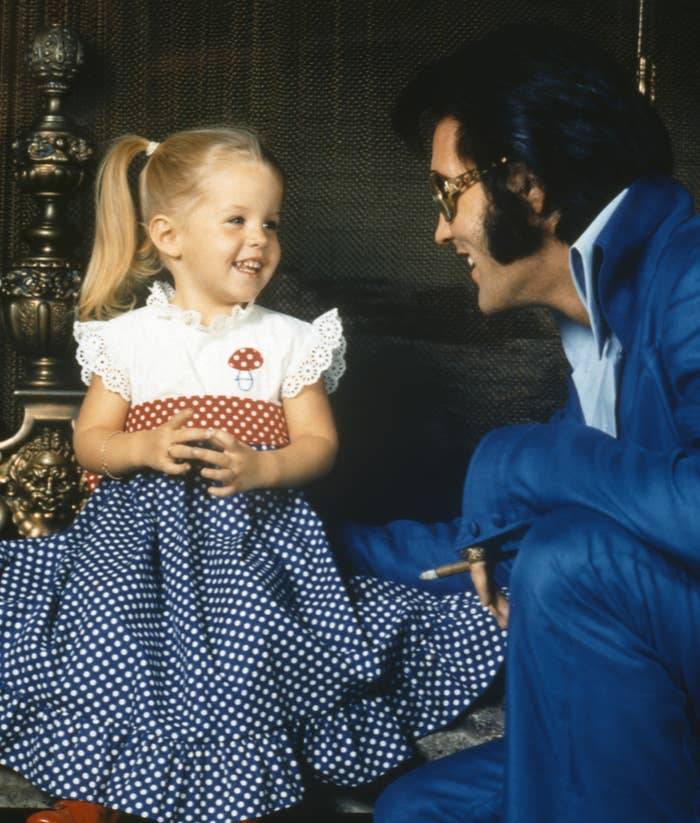 As an adult, she remained in the spotlight for her work on her father's legacy, her original music, and for her personal life. She married musician Danny Keough in 1988, and they divorced in 1994. Not long after, she married Michael Jackson in a secret ceremony in the Dominican Republic; they only confirmed it via an announcement after reporters tracked down the marriage license.
They divorced in 1996, and she was married to Nicolas Cage from 2002 to 2004. She was married to Michael Lockwood from 2006 to 2021.
For years, she was a member of the Church of Scientology before leaving the church in 2014. She had been included in the witness list for the rape trial of Scientologist Danny Masterson, but she ultimately was not called to testify.
In addition to her mother, she is survived by her children Harper Lockwood, Finley Lockwood, and Riley Keough, the actor and musician. In 2020, her son Benjamin died by suicide. She opened up about how his death "destroyed" her in an emotional essay for People magazine.
"If I'm being honest, I can understand why people may want to avoid you once a terrible tragedy has struck," she wrote. "Especially a parent losing their child because it is truly your worst nightmare."