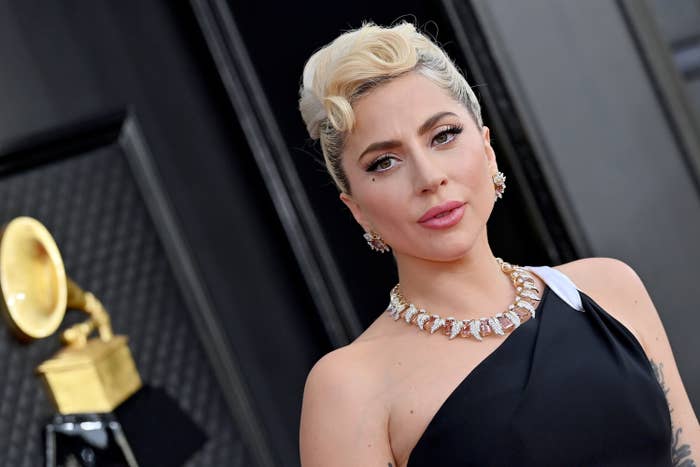 The woman who returned Lady Gaga's dogs after they were stolen in 2021 is suing Gaga for not paying the $500,000 reward she claims the singer promised.
As BuzzFeed News previously reported, in February 2021, Gaga's two French bulldogs, Koji and Gustav, were stolen in a robbery, in which Gaga's assistant was also shot. In April 2021, five people were arrested in connection to the robbery, including Jennifer McBride, who eventually turned in the dogs. After McBride turned in the dogs, Los Angeles police discovered she had a relationship with the father of one of the men arrested for the robbery.
McBride was arrested for accessory attempted murder, and, in December 2022, she pleaded no contest to one count of receiving stolen property. She was sentenced to two years of probation, according to the LA Times.
In 2021, multiple outlets reported that Lady Gaga offered $500,000 with "no questions asked" to whomever returned her dogs.
In the new lawsuit, obtained by BuzzFeed News, McBride alleged she did not receive the reward. The lawsuit states that Gaga "defrauded" McBride "by making a promise without intent to perform."
The lawsuit goes on to claim that McBride has suffered compensatory damages, pain and suffering, mental anguish, and loss of enjoyment of life as a result of not receiving the $500,000.
Gaga's reps did not immediately return our request for comment.