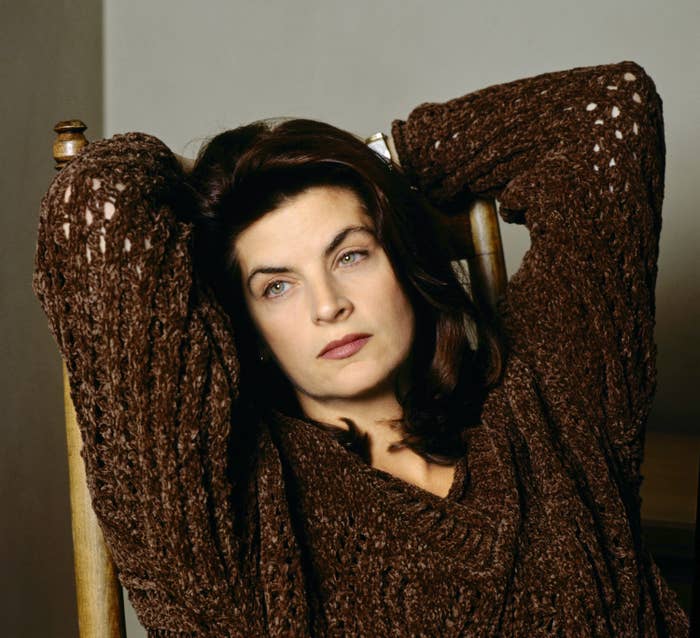 Actor Kirstie Alley has died at age 71 after being diagnosed with cancer.

On the Cheers actor's official Facebook page, her children, True and Lillie Parker, wrote that their mother had undergone treatment privately. Her representative confirmed her death to BuzzFeed News.
"To all our friends, far and wide around the world… We are sad to inform you that our incredible, fierce and loving mother has passed away after a battle with cancer, only recently discovered," her children wrote. "She was surrounded by her closest family and fought with great strength, leaving us with a certainty of her never-ending joy of living and whatever adventures lie ahead. As iconic as she was on screen, she was an even more amazing mother and grandmother."
Alley had been treated at Moffitt Cancer Center in Florida, and her family thanked the doctors and nurses there. They also asked for privacy.
"Our mother's zest and passion for life, her children, grandchildren and her many animals, not to mention her eternal joy of creating, were unparalleled and leave us inspired to live life to the fullest just as she did," they said.
In addition to her breakout role as Rebecca on Cheers, for which she won an Emmy and Golden Globe, she more recently appeared on reality TV, like Dancing with the Stars, Celebrity Big Brother, and The Masked Singer.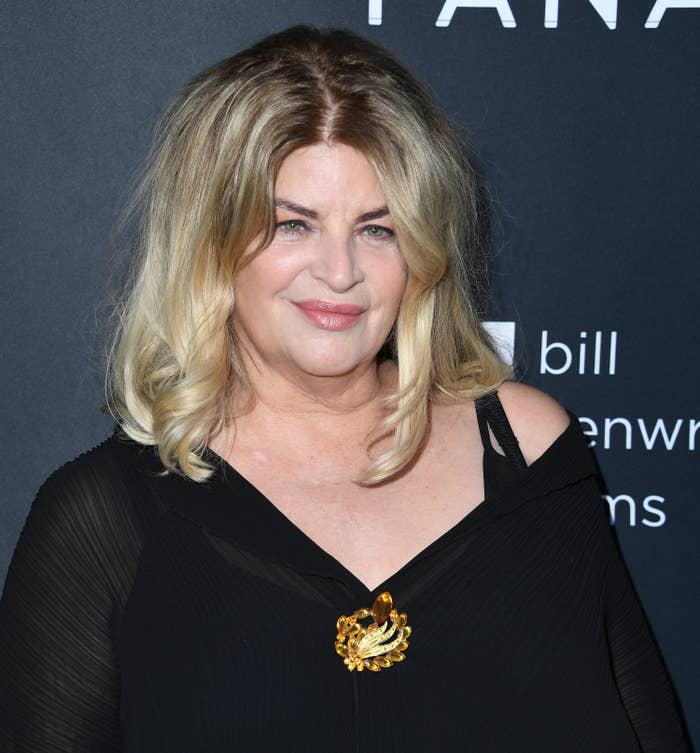 In the 2000s, Alley faced intense scrutiny for her weight, which she in turn discussed in interviews and turned into promotional deals. In 2005, Alley starred in the Showtime series Fat Actress, a comedy she wrote that was loosely based on her real life and involved losing weight and getting back on television. From 2004 to 2007, Alley was a spokesperson for the weight-loss brand Jenny Craig and said she lost 75 pounds using the program. After founding her own brand, Organic Liaison, Alley claimed she lost 100 pounds from its products. After facing accusations for false advertising, however, Alley settled a lawsuit and removed "Proven Products" from the brand's packaging. In 2014, Jenny Craig acquired Organic Liaison, and Alley once again became a spokesperson for Jenny Craig.
Alley was a Scientologist most of her life and publicly defended the church against criticism. During a 2021 interview with Tucker Carlson on Fox News, Alley said that its practices had helped cure her depression.
"In Scientology, that is part of it and what you do is you find out why you're so screwed up," she said. "And you find out why are you depressed; there's a reason people are depressed."

She also made headlines for supporting Donald Trump, and during the Jan. 6 insurrection, she sent a message of love and goodwill to the "patriots." (She later clarified that she did not support anyone who breached the Capitol.)

In an Instagram post, Alley's friend John Travolta paid tribute to their relationship; they played love interests in 1989's Look Who's Talking and remained close.
"Kirstie was one of the most special relationships I've ever had," the post read. "I love you Kirstie. I know we will see each other again."