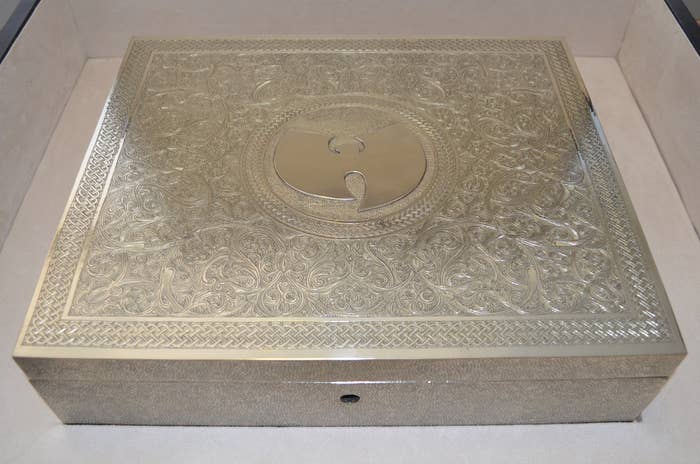 In a bizarre day for the Department of Justice, federal officials on Tuesday announced they had sold a one-of-a-kind Wu-Tang Clan album forfeited by an infamous "Pharma Bro" and also seized an ancient tablet from the deeply religious arts and crafts retailer Hobby Lobby.
The DOJ first seized the Wu-Tang Clan album, Once Upon a Time in Shaolin, from Martin Shkreli when he was charged with securities fraud. In 2018, he was sentenced to seven years in prison.
It's unclear who the feds sold the album to or for what price, but the money will be applied to Shkreli's outstanding balance owed to the government.

Shkreli bought the album at a 2015 auction for $2 million. There was a legal agreement between the seller and Shkreli that the album could not be ​​commercially exploited until 2103, but that it could be listened to at parties.
Christie Smythe, a journalist who once entered into a relationship with Shkreli in prison while writing about him, tweeted Tuesday that every woman who had been to Shkreli's apartment had probably heard the album.
She also tweeted that people can now "stop complaining about" Shkreli having the album.
In a separate development, the Justice Department also announced it had seized a rare cuneiform tablet that bears a portion of the "Epic of Gilgamesh," a Sumerian poem that is one of the world's oldest works of literature. (Cuneiform is a system of writing on clay tablets from ancient Mesopotamia, and many such works have since been looted from Iraq to be sold on the antiquities market.)
The so-called Gilgamesh Dream Tablet originated in what is now Iraq, but was illegally imported into the US in 2003 by an antiquities dealer.
It was subsequently sold several times with a false provenance letter before being sold to Hobby Lobby in 2014, which had intended to display it in the Museum of the Bible the company helped build in Washington, DC.
Hobby Lobby consented to the government forfeiture.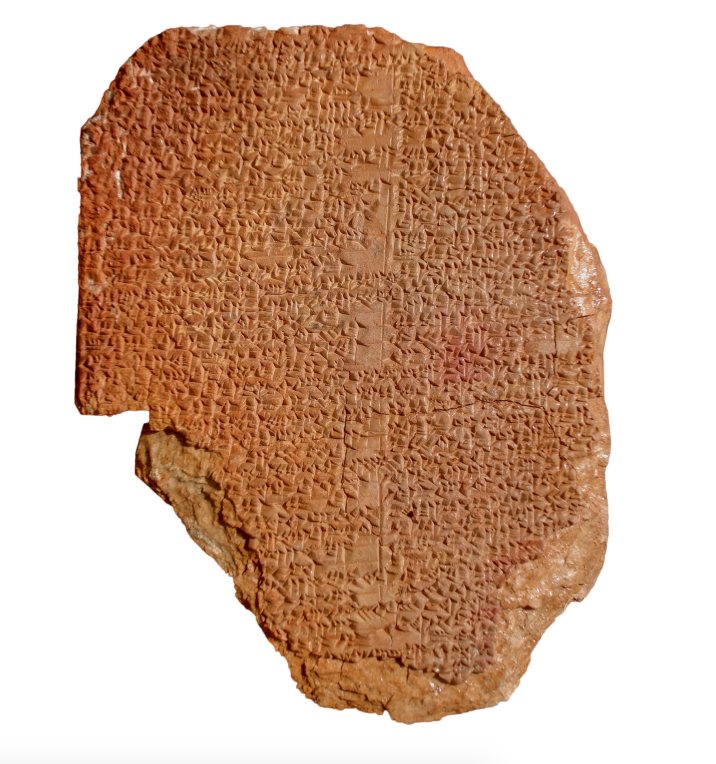 "The trafficking of cultural property and art is a lucrative criminal enterprise that transnational criminal organizations exploit to make a profit, regardless of its destructive consequence to cultures around the globe," said Peter C. Fitzhugh, the special agent-in-charge with Homeland Security Investigations, in a press release.

The tablet, which measures 6 inches by 5 inches and features script in the extinct Akkadian language, is one of 12 that were first found by scholars in 1853.
This isn't Hobby Lobby's first time getting into trouble for buying illegally smuggled ancient artifacts.
In 2010 and 2011, the company bought thousands of ancient artifacts smuggled out of Iraq and had to pay a $3 million settlement in 2017 after the feds seized them, according to the Atlantic.