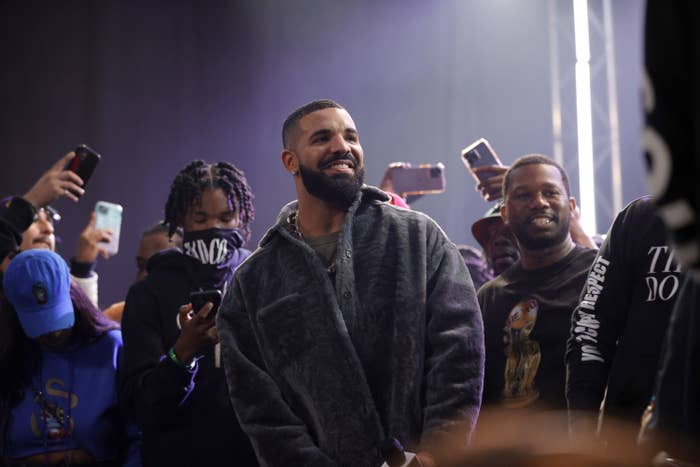 "​​The toughest act to follow's back on tour," Drake raps on "Sticky," a track on Honestly, Nevermind, a new, surprise album released Friday.
A new tour hasn't yet been announced, but dog trainer Cheri Wulff Lucas revealed on Instagram this week that Drake's hectic Summer Sixteen Tour, a collaboration with Future and the highest-grossing rap tour of all time, resulted in Drake surrendering his 12-week-old puppy Reuben due to his tour commitments.
But Lucas assures everyone it worked out for the best, even if Reuben doesn't live in the home that appeared on the front cover of Architectural Digest.
About six years ago, the Canadian megastar enlisted Lucas's help for his new fluffy Akita puppy with food aggression issues, which occur when a dog is territorial over their food, and sent Reuben to stay with Lucas for the training.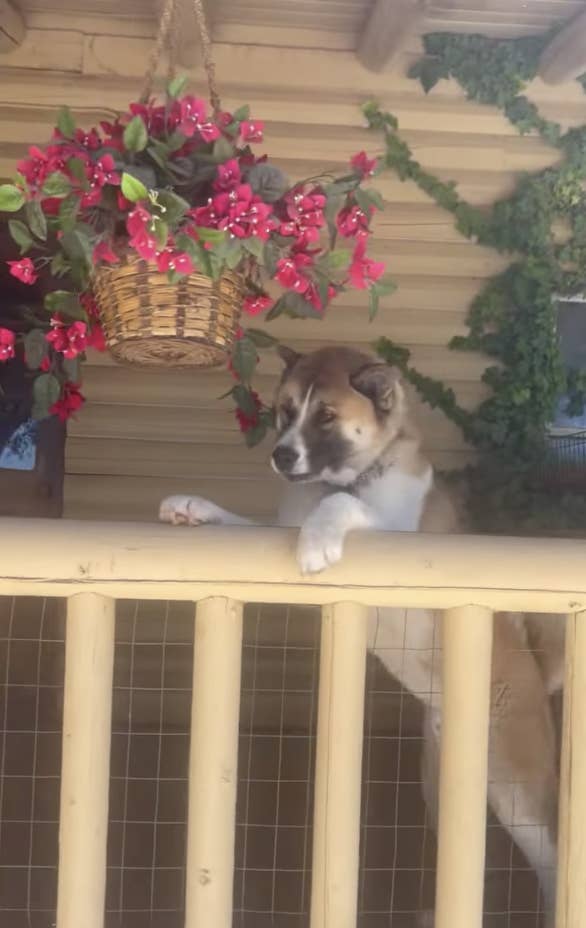 The training was supposed to last two weeks, but when Lucas and Drake couldn't find time to meet because of Drake's busy tour schedule, the stay turned into months.
This was 2016, an era when "One Dance" played in every single bar; Drake's tour schedule stretched from July to October. The months ticked by, until Lucas told Drake it would be in everybody's best interests if she kept the dog.
"I basically started to feel like Reuben was one of my own, one of my pack," Lucas told BuzzFeed News. "And then after a while, we just had a conversation that maybe it was better if I just kept him as my own because his schedule was so insane back then."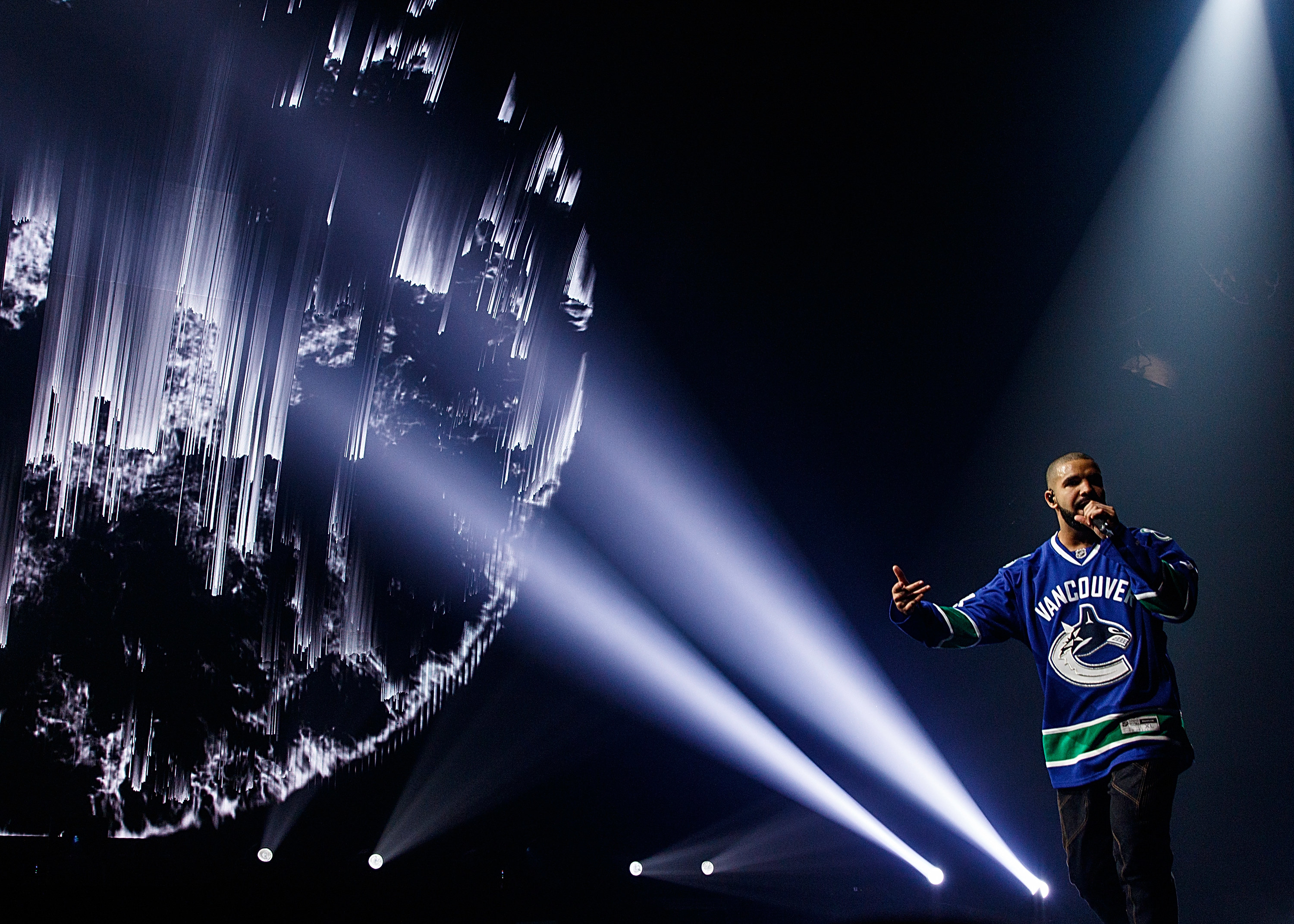 Lucas said the conversation with Drake about what was going to happen with the dog was a little bit hard because she had fallen in love with Reuben.
"I was just really in love with Reuben, but I wanted to keep it very professional, so I couldn't very well say, 'I'm going to cry if you don't let me keep him,'" she said, laughing. "But he was really open about it. Drake is a really, really nice guy. He's very humble and very down-to-earth. It came down to just a commonsense arrangement more than anything."
Lucas has worked with celebrity dog trainer Cesar Millan and is featured on several episodes of his show Dog Whisperer.
At any given time, Lucas has about 18 to 20 dogs on her 20 acres in California, she said. In addition to training other people's dogs, she rescues some from kill shelters and has a pack of her own. She said she trains dogs with issues ranging from dog aggression to human aggression and separation anxiety.
"We thought it would be in his best interest for him to stay with me," Lucas said.
On Monday, Lucas posted on Instagram detailing the decision.
"Long story short, a decision was made that Reuben stay here and be a part of my pack," part of the caption read. "I was thrilled because by then I loved Reuben as if he were my own. And now he is."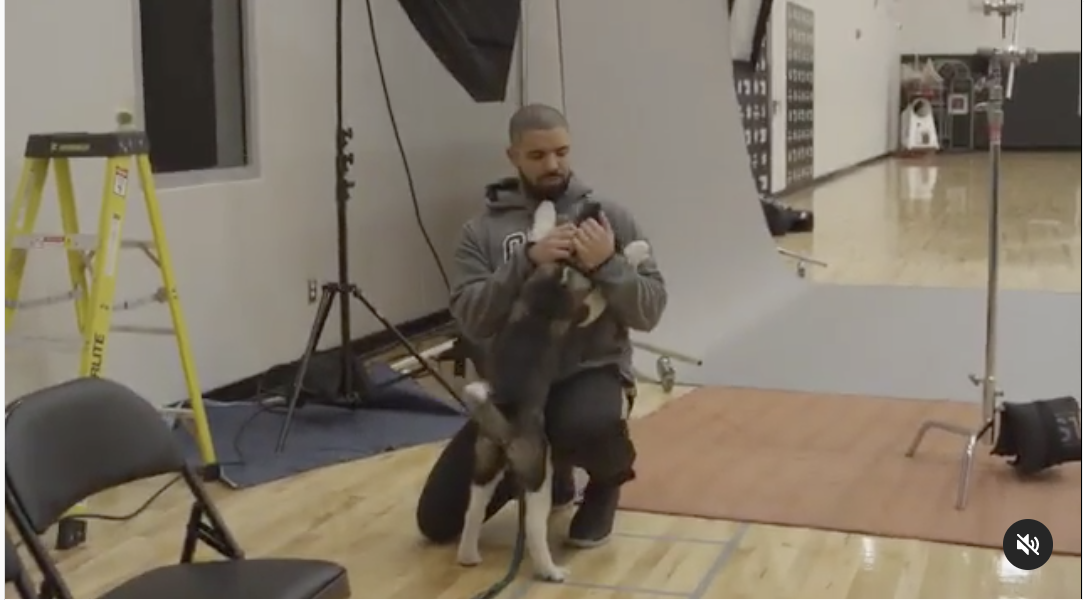 Reuben is an Akita, a breed Drake seems to favor: In a 2016 preview for his album Views, Drake introduced Diamond, who is also an Akita and has appeared on Drake's social media, along with another dog, Winter, over the years.
Reuben did not appear on Drake's @champagnepapi Instagram account, although perhaps it was similar to when Drake didn't post about his son Adonis at first — think: "I wasn't hidin' my dog from the world, I was hidin' the world from my dog."

Reuben's food aggression was fixed immediately, Lucas said.
"Drake was smart to get ahold of me right away and not let it escalate," she said.
Drake did not respond to a request for comment.