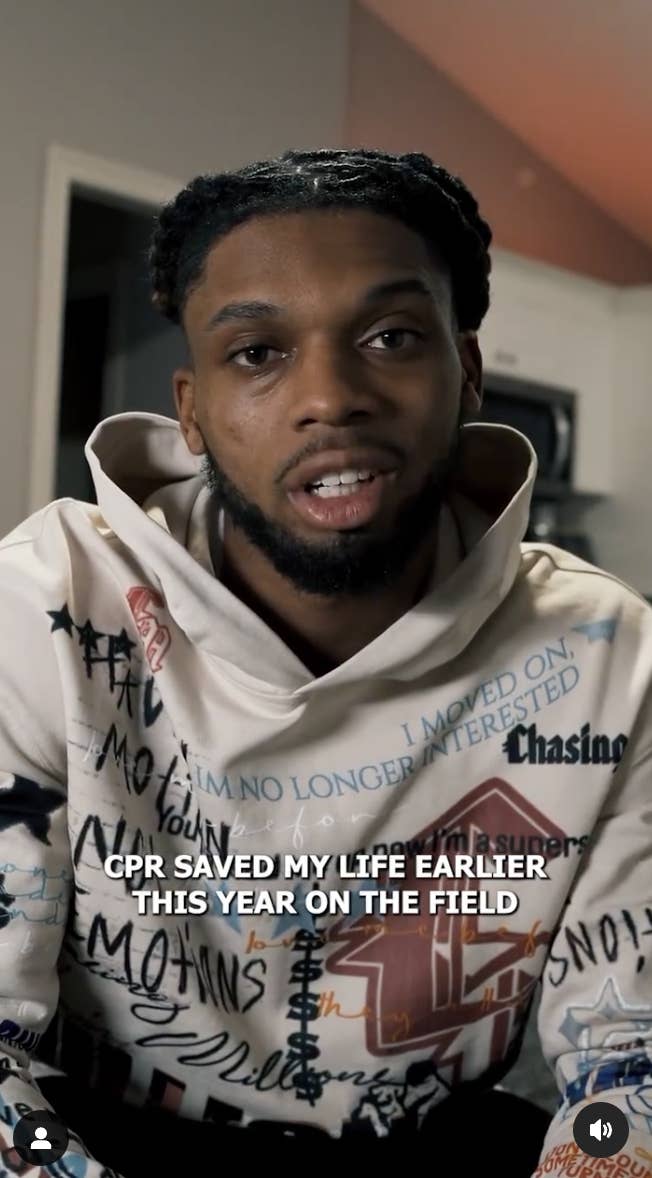 Damar Hamlin is challenging people to learn CPR in a new partnership with the American Heart Association after his cardiac arrest during an NFL game on Jan. 2.
In an Instagram video posted Tuesday, the Buffalo Bills safety thanks everyone for their support following his collapse and asks them to take part in his Three for Heart CPR Challenge.
"As you know, CPR saved my life earlier this year on the field," Hamlin says in the video, "and CPR could easily save your life or someone you love."
To complete the challenge, he asks people to go to heart.org/3 to watch a short video to learn hands-only CPR. Step two is to donate to the American Heart Association to fund CPR awareness. And step three is to challenge three friends to do the same.
Hamlin challenged Lebron James, Tom Brady, and Michelle Obama. As of Tuesday night, none of them have responded to Hamlin's challenge yet.
The one-minute instructional CPR video explains to call 911 and then put your hands on the person's chest and "push hard and fast until help arrives." The video also says to never stop compressions for more than 10 seconds.
Quick action can make all the difference when someone experiences cardiac arrest.
On Jan. 2, during a game between the Bills and Cincinnati Bengals, Hamlin, 24, was hit and then collapsed. CPR and treatment with an automatic external defibrillator, or AED, were performed on him for 10 minutes while fans and teammates watched in agony.
Hamlin may have experienced commotio cordis, a rare event that results from a hard blow to the chest at exactly the right moment to disrupt the heart's electrical activity. Immediate treatment with CPR and an AED is necessary; one study found every one minute of delay in getting shocked by an AED results in a 10% decline in survival rates.
After being resuscitated, Hamlin was taken to a hospital in critical condition. Three days later, doctors said his neurological function was intact and were able to remove his breathing tube the next day. Six days after the collapse, Hamlin cheered on his team from his hospital bed. On Jan. 11, he was discharged from the hospital.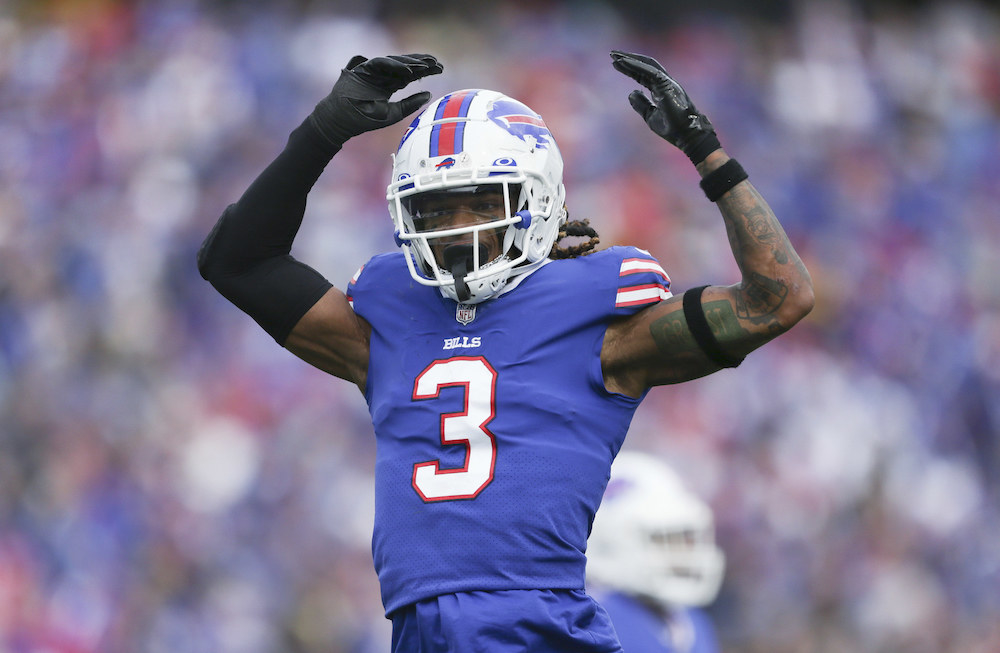 In the wake of Hamlin's cardiac arrest, fans were unified; first in agreeing that the game couldn't continue and then in donating more than $7 million to Hamlin's charity in the days after.