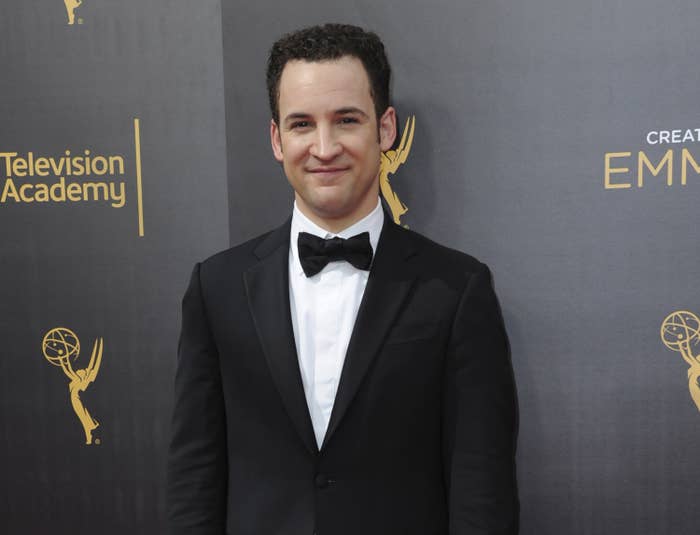 Ben Savage, who endeared himself to many in the 1990s for his role as Cory Matthews on the hit sitcom Boy Meets World, has announced plans to run for Congress.
"Together, we can do better," Savage announced on Instagram, citing his status as a longtime resident of the 30th Congressional District "who comes from a family of unwavering service to our country and community."
This isn't Savage's first brush with politics. In 2022, he ​​unsuccessfully ran for West Hollywood City Council and in 2003, he interned for then-senator Arlen Specter, a Pennsylvania Republican, while studying political science at Stanford. Then on Twitter in 2011, he said "Senator Savage" had a "nice ring to it."
Savage is just the latest to throw his hat in the ring for the seat held by Democratic Rep. Adam Schiff, who is running to replace Dianne Feinstein in the Senate.
Among the people expressing support for Savage's campaign includes his Boy Meets World costar Matthew Lawrence, who commented on Savage's Instagram post, "let's go !!"
Savage's election website includes a bio, which goes into more detail about how his upbringing taught him "the value of a hard day's work by age 5 and the importance of union membership," and that he is "actively involved" in the search for a cure for cancer.
He also states that, as a Jewish American, he was "well aware of anti-semitism growing up" and that he's committed to protecting the safety of "all members of society."
However, in January 2020, Trina McGee, who played Angela Moore on Boy Meets World, posted a series of tweets calling out the racism she said she experienced from former costars. While she never called Savage out by name, she did imply that the microaggressions came from him, Will Friedle, who played Eric Matthews, and Danielle Fishel, who played Topanga Lawrence. While Friedle and Fishel apologized to McGee, she said she had not heard from Savage.
"I do not talk to Ben Savage at all," she wrote on Twitter.
Under the Priorities tab on his campaign website, Savage covers everything from education and the economy to women's rights and gun violence. He also wants "intensive training for police officers" and "psychological exams for new officers" and promises to build trust between "underserved communities and law enforcement."
For the homelessness crisis — which has been a political flash point in Los Angeles for years — Savage says he will fight for affordable housing, resources for veterans, job training, and more.
"As your Congressman, I will support funding for the construction of permanently affordable housing units, and advocate for renters' rights, protections for tenants, and affordable options for our most vulnerable," Savage's website states.
He also says he wants to "ban weapons of war" and expand waiting periods between buying guns. He also wants to codify the protections in the now-overturned Roe v. Wade decision, support environmental regulations, increase funding for mental health services, and fight for free community college.