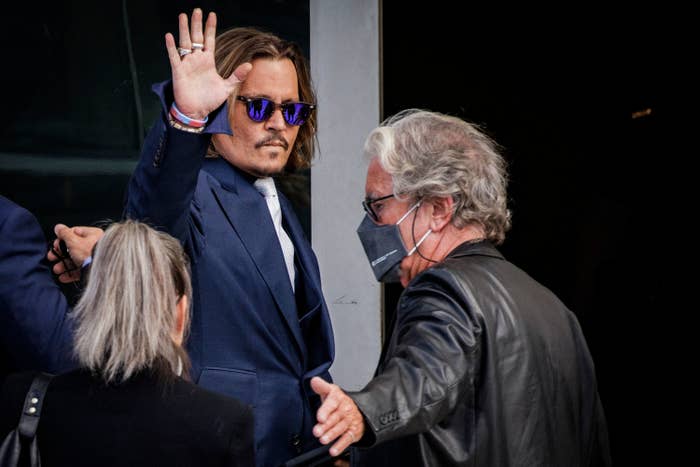 Johnny Depp punched and kicked his then-wife Amber Heard during a three-day blackout in Australia, then in a later attack dragged her by her hair, pulling out chunks, Heard's attorney said during opening statements Tuesday of the trial in which a jury will determine whether Heard was telling the truth when she said she was a victim of domestic violence.
Depp sued his ex-wife for defamation in 2018, seeking $50 million in damages, after she wrote an op-ed in the Washington Post about being a victim of abuse. Even though Heard didn't name Depp in the op-ed, Depp's lawsuit said the op-ed implied it was about him, and because of that, he's lost out on film deals and his reputation has taken a hit. To prove that Heard is responsible for the damage to his reputation, Depp's attorneys must show at trial that what she said in the op-ed was not only shocking, but untrue.

During opening statements on Tuesday, attorneys for the actors told the seven-person jury in Fairfax, Virginia, their sides of what both agree was a violent relationship. Depp's team said that Heard was the physically abusive one, and that he would lock himself in the bathroom to avoid her. Meanwhile, Heard's team described several instances of Depp getting drunk and high and physically and sexually assaulting Heard. At one point during their marriage, Heard found naked photos of another woman on Depp's computer and when she confronted him for cheating, both Heard and Depp threw punches at each other, said Elaine Bredehoft, Heard's attorney.
"She loved the side of Johnny that we see in the movies, the charismatic one, the charming one, the generous one, that's the man she fell in love with," Bredehoft told the jury. "But sadly, the monster came in the way. And that monster would come out when he was drinking and when he would take the drugs."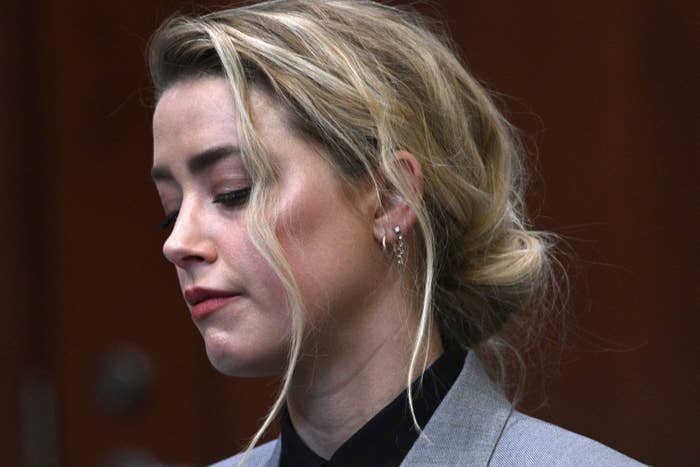 Depp's attorney said that the actor would book an extra hotel room when the couple traveled so he would have somewhere to go when Heard became "enraged." While the couple was in Australia in December 2015, Heard threw a vodka bottle at Depp and it severed his finger, his attorney said. Heard's attorney said that Depp cut off his own finger.

During their opening statement, Heard's attorneys said that what she wrote for the Washington Post was protected by the First Amendment, and it couldn't be considered defamation because Depp was physically abusive toward Heard during their marriage.
In 2018, Depp sued The Sun for libel after the UK tabloid called him a "wife beater." Heard testified in that case, saying that Depp physically abused her 14 separate times. Depp lost that suit.

In Virginia on Tuesday, Depp's team called their first witness, the actor's older sister Christi Dembrowski, who works for Depp as president of his production company, Infinitum Nihil. Dembrowski said she started to work for Depp when she noticed his team wasn't looking out for him.
"I saw the human being," Dembrowski said on the stand.
She testified that when she and Depp were growing up, their mother was physically abusive toward their father, but that Depp never mirrored that behavior with anyone. Dembrowski also said that even though she never saw Depp and Heard physically violent with each other, she was the one who booked Depp an extra hotel room when the couple traveled. When Depp told Dembrowski that he and Heard were going to get married, Dembrowski said she felt "scared and devastated" because the two had not signed a pre-nuptial agreement. She also testified that Heard called Depp an "old fat man."
Outside the courthouse, fans lined up Monday and Tuesday in support of both Depp and Heard. Both actors are expected to take the stand during the trial.
On Sunday, Heard wrote on Instagram that she would be taking a break from social media while the trial was ongoing.
"Johnny is suing me for an op-ed I wrote in the Washington Post, in which I recounted my experience of violence and domestic abuse," she wrote on Instagram. "I never named him, rather I wrote about the price women pay for speaking against men in power. I continue to pay that price, but hopefully, when this case concludes, I can move on and so can Johnny."
A spokesperson for Depp told BuzzFeed News in a statement that Depp sued Heard for defamation after she said she was a victim of "sexual violence."
"This follows a pattern of her elaborate, erroneous claims which have continued to change and evolve over time for the purpose of Hollywood shock value of which Amber has mastered and used to exploit a serious social movement," the statement reads.

Depp and Heard met on the set of The Rum Diary in 2009 and were married in 2015. Heard filed for divorce a little over a year later and obtained a restraining order, saying that Depp assaulted her. In return, Depp accused her of "alleging abuse" to "secure a premature financial resolution."
In 2016, they settled the divorce and released a joint statement, which in part read, "Our relationship was intensely passionate and at times volatile but always bound by love. … Neither party has made false accusations for financial gain. There was never any intent of physical or emotional harm. Amber wishes the best for Johnny in the future."