"This is not a reason to kill," thousands of Russian social media users are saying in a hashtag that's gone viral after an outcry broke out in the Russian media and online over a murder-suicide.
Tatyana Strakhova, a 19-year old university student, was violently murdered and raped by her roommate and former boyfriend Artem Iskhakov in Moscow earlier this month. Iskhakov posted on Russian social media site VKontakte describing the attack in gruesome detail before killing himself shortly afterward.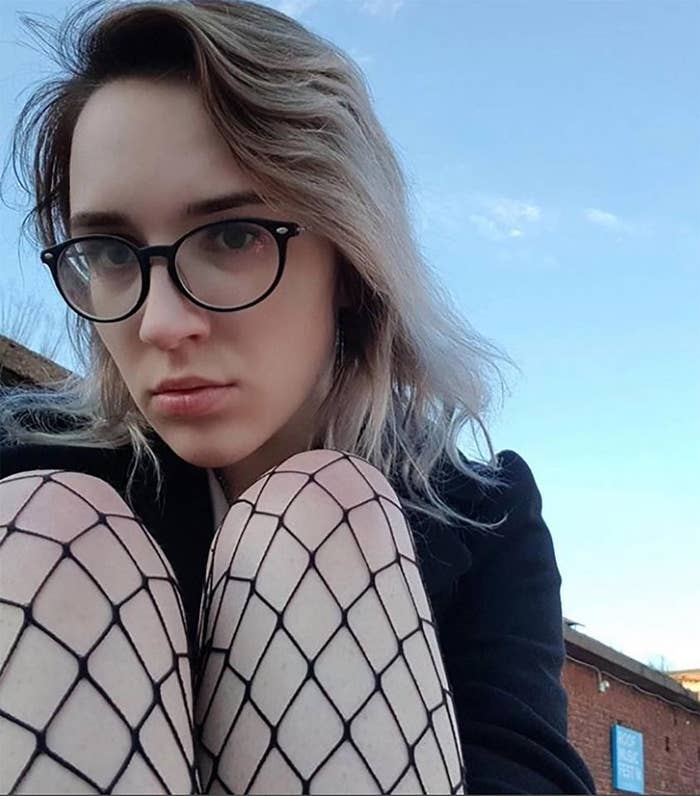 Strakhova's Instagram account is now filled with commenters arguing over her death, with some blaming her for the attack.
The social media protest began after Belarus-based blogger @2day4night posted a photo, with the hashtag #этонеповодубить, which translates "this is not a reason to kill."
@2day4night, who writes about feminism, body positivity, and sex positivity in her posts, told BuzzFeed News in an interview over Telegram that she created the hashtag in response to a "culture of violence" and "victim-blaming".
"In our culture, the woman is blamed for everything," she said. "If she killed this guy, she would be blamed. Kill her? It is her fault. Always blame the woman." The hashtag has allowed some women to say "they do not want to blamed," she said.
Over 6,000 images from inside Russia and beyond had been posted with the hashtag at the time of publishing.
The posts are defiant, with many women posting exactly the kinds of photos – suggestive, partially nude, or with alcohol – that some say led to Sktrakhova's murder.
Some posters said they were afraid.
Others wondered how men could justify their behavior.
Yet others placed the blame on toxic masculinity.
Some posters also used the slogan "Times Up!" which women in Hollywood have rallied around following last year's revelations about sexual misconduct and abuse by Harvey Weinstein and other high-profile men in the entertainment industry.
The uproar comes less than a year after Russia decriminalized domestic abuse.
Roughly 40,000 Russian women are the victims of domestic abuse each year, according to a recent report in the Moscow Times, which cited statistics from Russia's interior ministry. One woman is killed every 40 minutes as a result of domestic violence in Russia, according to statistics reported by the United Kingdom's Foreign and Commonwealth Office.
Despite the decriminalization of domestic abuse, @2day4night said things were slowly changing. "If 5 years ago I said what we say now...I probably would have had no support," she said.
Jane Lytvynenko contributed reporting to this post.
CORRECTION
@2day4night is Belorussian. A previous headline on this story mistakenly referred to the Intagram user as Russian.