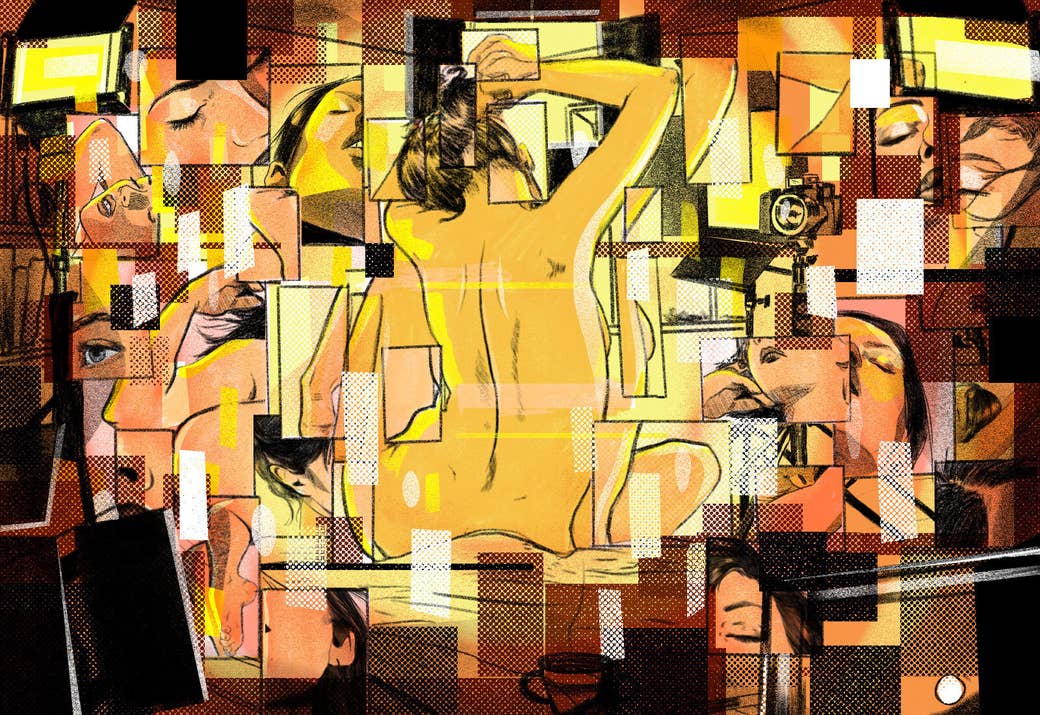 Fabiana Fox was feeling guilty. He's spent the last year or so focused on making porn for the subscription content site OnlyFans, and the work has become overwhelming.
Fox, 30, danced in strip clubs around the West Coast for about 10 years and moved to Las Vegas just a few months before the pandemic began, aiming to transition into porn full time. Largely isolated after moving to a new city only to go into quarantine, Fox has spent his time learning new editing software, scheduling video shoots, figuring out sales strategies, and managing social media promotion — all while trying to release a consistent stream of new work. The hustle has been wearing him down.
"I needed to film today and I physically can't," Fox told BuzzFeed News.
He is far from alone.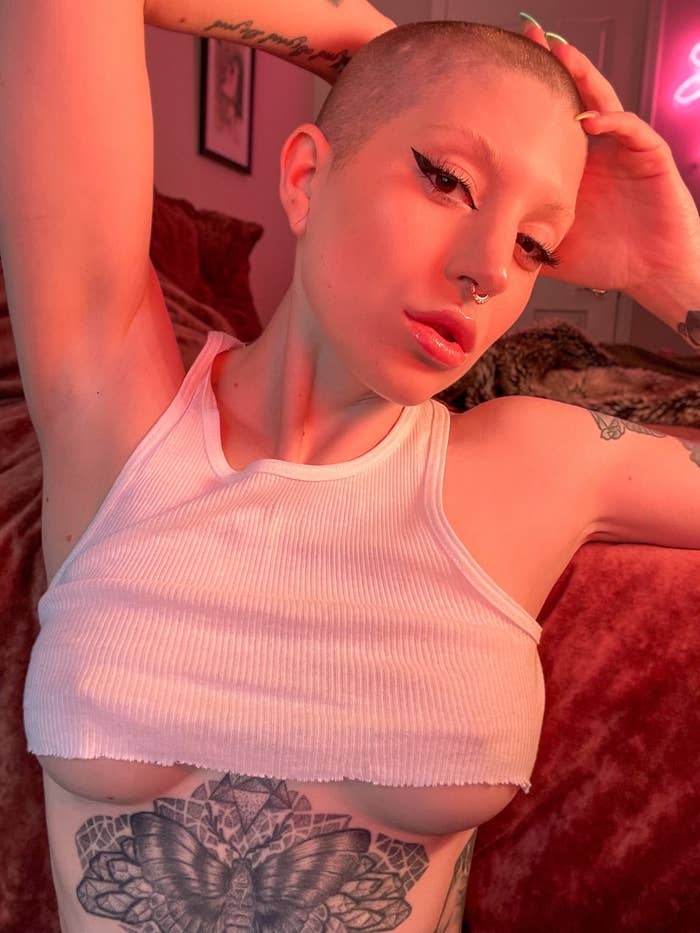 In the wake of the pandemic, burnout has become a widespread problem among many sectors of the economy, and sex workers have faced some of the toughest conditions. Online work through OnlyFans and similar platforms has been a lifeline for some and often seemed to be an improvement over other types of sex work, with more independence and some insulation from the risks of in-person work. But many have found that making a livable wage on the platform requires long hours to stand out amid a growing pool of creators, as more and more people have turned to online sex work during the pandemic. To preserve their well-being, some have begun using third-party content management services to help produce and promote their work, but the services are expensive and often add to performers' frustrations. Others say they'd like to walk away from the content creation industry altogether but are reluctant to settle for lower-pay or return to in-person sex work. That sense of precarity has become even more extreme after OnlyFans briefly banned sexual content last month due to pressure from anti-porn campaigners and financial institutions. The company reversed the policy days later, but the abrupt move was yet another reminder to performers of how little power they have in an industry that has long treated them as disposable.
"I couldn't really keep up," said Honey Sanoria, 23, who was making a couple thousand dollars a month on the platform before deciding this spring that she needed a break. "At first I'm like, I'm down for it — I love having sex. Then I'm like, this is a lot of work on me, on my body, mentally."
OnlyFans' popularity had been growing among adult performers since it launched in 2016, but as large swaths of the economy shut down during the pandemic, it became a primary source of income for many sex workers who may have previously done in-person work as well as for many others out of work from more mainstream jobs. And, as porn viewership skyrocketed during the early months of the pandemic, the money was also pretty good, at least initially.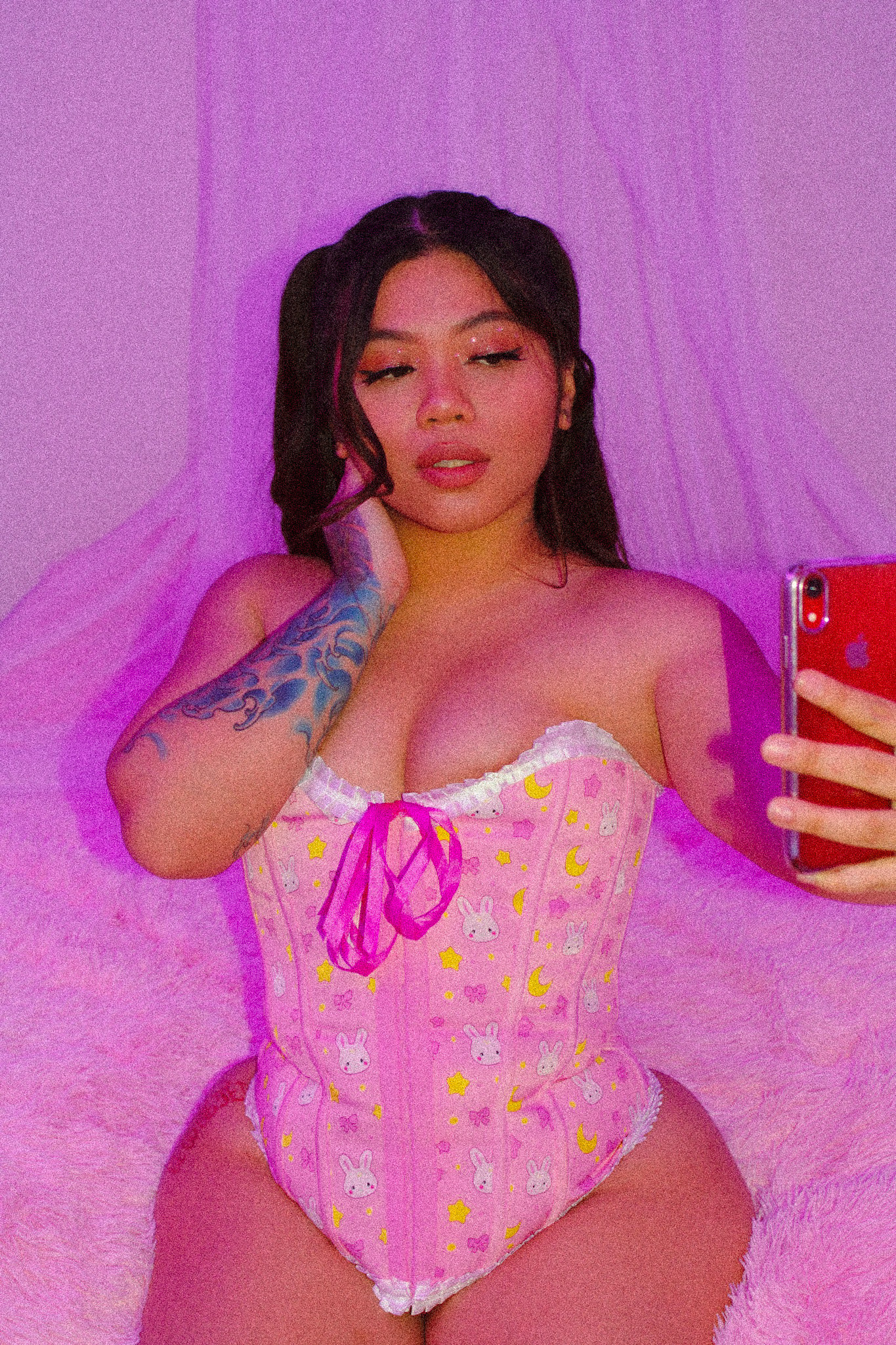 Sanoria, who showed BuzzFeed News receipts of her income from the last year, made more than $5,000 in the first two weeks she was on the platform and regularly made $8,000–10,000 a month for most of the year before the 20% cut that OnlyFans takes.
"I realized I'm an online girl," said Sanoria, who briefly tried out strip club work before the pandemic. "I don't like people coming up to me, being able to touch me. Online, guys come up to you, but in the club you have to go up to them. It's kind of more work and less safety. I hated it."
Tori Montana, 21, another performer who has filmed with big brand-name studios including Reality Kings and Bang Bros and supported herself through OnlyFans during the pandemic, said the platform afforded her the opportunity to produce work on her own terms. The porn industry is riddled with racist caricatures, and Montana, who is Black, said she was glad to free herself from the fetishizing categories and packaging that studios typically use.
"You're able to expand yourself and make yourself so much more," Montana said. "I don't call myself 'ebony' or 'chocolate' — any of those terms used to describe Black women in porn. I don't use any of those because I don't see myself as that, I just see myself as a woman. I'm so glad I'm done with that."
But as the platform has become more popular, with thousands of new people, including celebrities, joining every day during the early months of the pandemic, it's also become harder to compete for attention, and experienced sex workers say that what was once a relatively accessible way to make a little extra money on the side has transformed into something consuming.
Six performers who spoke to BuzzFeed News about their schedules said they are often on their phones messaging with followers from the minute they wake up, checking in regularly throughout the day. Some performers try to post new content daily, which means getting ready with hair and makeup, setting up lighting, and shooting a video and often photos to go with it, all of which can take a few hours, or longer if they're filming with another person or in a special location. Then they're editing and online doing promotion on social media, chatting with other performers about strategy or looking for people to film with, and studying the different metrics on their posts in order to optimize their work — i.e., the best time to post or length of video or type of content. Performers may also spend time posting on other platforms, camming, sexting, or Skyping with fans. Fox said he often falls asleep at his computer.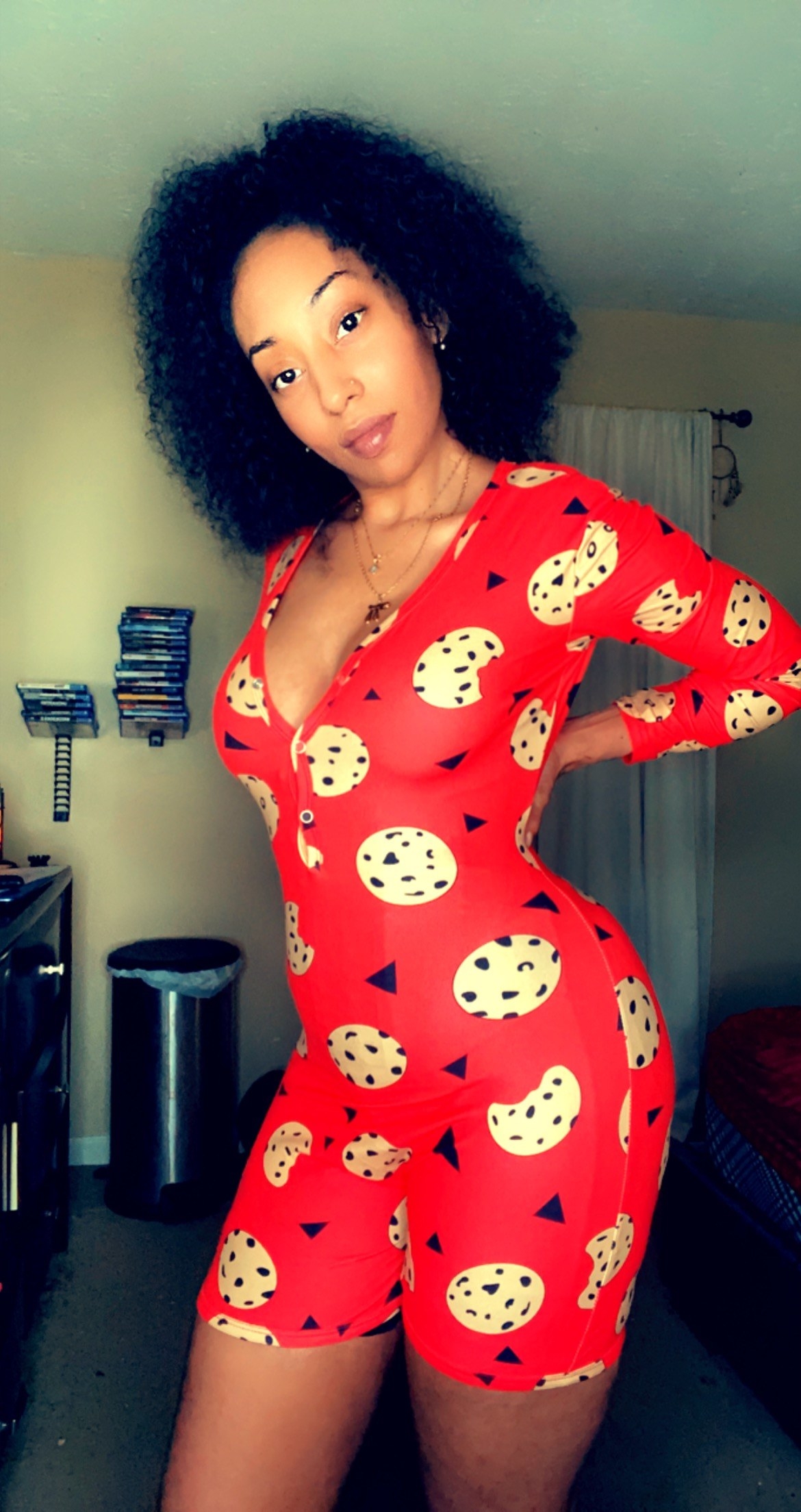 Many performers choose sex work because of the flexibility, and they may also be managing a disability or have family duties to attend to. Destiny Red, 32, who has been in the industry for eight years, said that she gets her kids ready for school and spends most of the day online messaging with followers or doing promotion while she monitors their online schooling. She films after they go to bed and is often up working until 2 or 3 a.m.
"Everybody and their grandmom is on OnlyFans. It's oversaturated, so it's harder to get people to pay," Red said. "With me having to do my own promo, create my own content, editing my own content, and being a mom … It gets overwhelming."
Red's dad died in March 2020. She said he'd had flu-like symptoms and was found dead at home by police doing a welfare check. She believes it was from COVID, but there was no way to confirm it. Another performer, Sinnamon Love, who has been in the industry since 1993, told BuzzFeed News that her uncle had died from COVID and that the "overwhelming amount of grief" had made it difficult to work.
Love, who founded the BIPOC Collective, an organization to support people of color in the adult industry, in the aftermath of George Floyd's murder last summer, said she struggled to post regularly and had started to see followers unsubscribe.
"During the middle of last summer, when I was really struggling, I had a couple of people who were like 'I signed up, and you're not posting enough for me,'" she said. "To me, my response to them was 'I'm literally living through the same global pandemic you're living through, and you're just going to have to wait. I'm not a robot.'"
Sex workers often serve as de facto therapists for clients, a role that has weighed heavier during the pandemic as performers have confronted the same fear and loss that everyone else is going through. Six people who spoke to BuzzFeed News said they often face abusive or demanding fans who push boundaries or become rude and aggressive when they don't get immediate responses to messages on OnlyFans and other platforms. Three performers told BuzzFeed News that when OnlyFans initially announced the policy banning explicit content, they received angry messages from fans who were upset that content they had previously paid for would no longer be available to them.
Performers are "losing people who are their patrons and clients because they are expected to respond back ASAP 24/7," said Nicoletta Heidegger, a therapist with Pineapple Support, a nonprofit that provides mental health services to people in the adult industry. "They're real humans needing to have human breaks and balances and experiences. But they're expected to be on all the time."
Since the start of the pandemic, the number of people reaching out to Pineapple Support has jumped dramatically: from about 30 requests for help per month to 160, said Leya Tanit, the nonprofit's founder. Tanit said she was particularly concerned about reports of rising drug use and self-harm.

The financial realities of the business leave little opportunity for time off to relieve the pressure.
Montana, who said about 80% of her income on the platform comes from fans tipping her rather than subscriptions, told BuzzFeed News that she typically makes about $300 a day on her account, but if she takes a break for even a few days, that amount drops to around just $100 per day. "If I'm not in the messages hustling, I'm not really getting tips," she said. Three other workers said either that they didn't really take vacation or that when they did, they still spent much of the time working, filming, or responding to messages. One performer said she had prepped weeks of content in advance of a recent trip so she could continue to post while she was away, but she still spent about eight hours a day messaging with followers.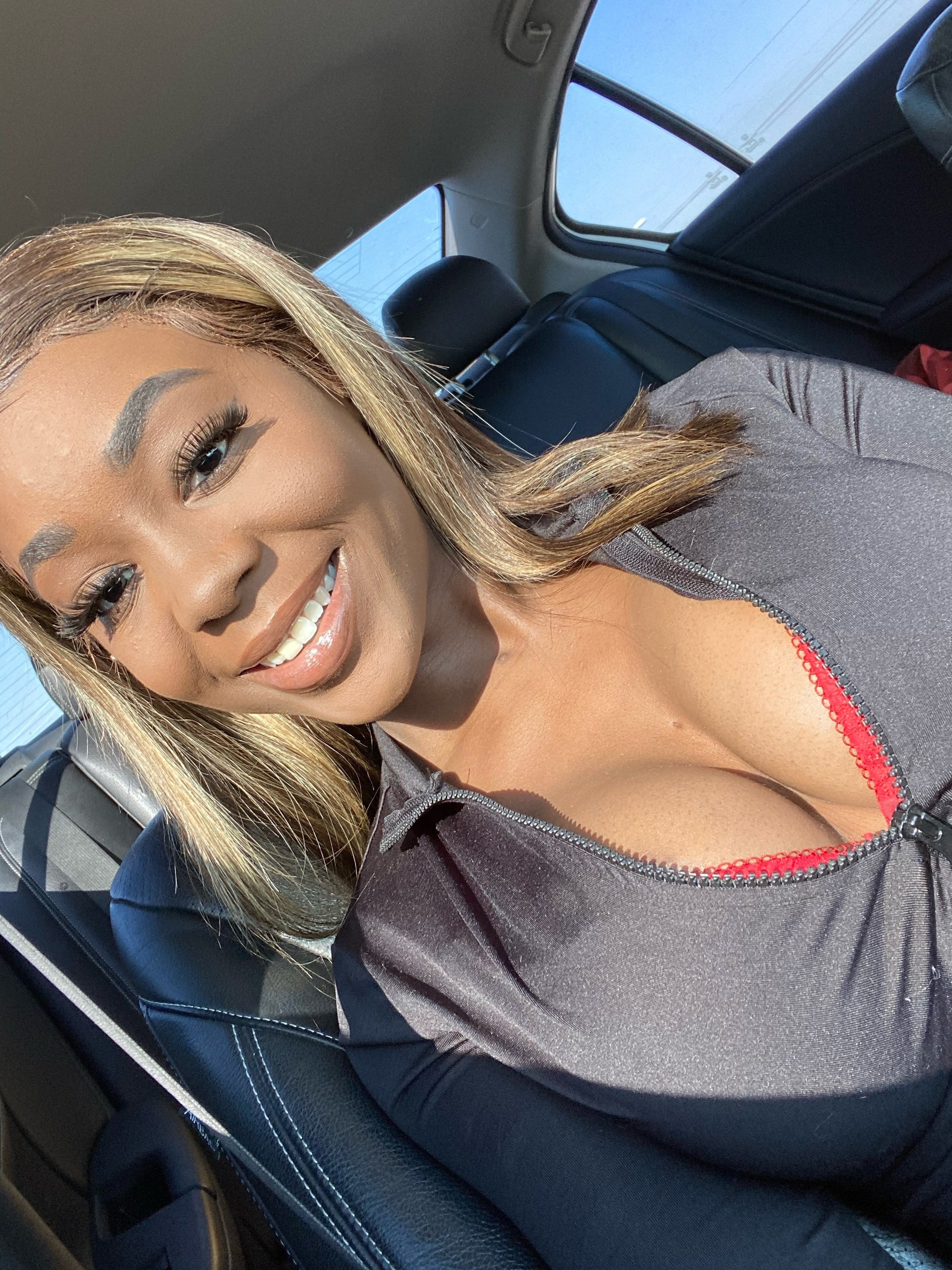 To manage their workloads, some performers have hired content managers, but those services have come with their own set of challenges. The professionalization of adult subscription sites such as OnlyFans, Fan Centro, and Fansly has also created a catch-22 of sorts: The more performers do to compete for audiences, the more fans expect from them.
Content managers, who often charge as much as 30% of gross income on top of the cut that OnlyFans takes, offer a range of services, helping performers stay organized, posting content for them, arranging production for videos or photography, and in many cases responding to the onslaught of messages.
But performers who put their content in the hands of content managers lose some of the control that made independent content creation appealing in the first place.
One well-known performer — who has more than a decade of experience in the industry and asked not to be named because she had ongoing business relationships with the people involved — said that she was horrified to learn that her content managers had solicited money from fans by falsely saying she needed help with rent. She said it undermined her brand and disrespected the years of hard work she had put in rising from a childhood in poverty to now supporting family.
"I was willing to exploit my sexuality, my intimacy, my privacy, my image so I never had to worry about my lights being turned off," she said. "I would rather you call me a dirty whore prostitute that would never amount to anything but sucking dick … than somebody saying I couldn't pay my fucking rent."
Fox, who is trans, has worked with two content management companies but now handles his own account after being disappointed with the services. He said he fired one content manager for repeatedly misgendering him while promoting his work — a video featured text advertising him as a "naughty girl," while another post used the wrong pronoun to identify his partner.
"People think it's me, so what do I look like misgendering the person I'm dating?" Fox said. "I look like an asshole."
Like Fox, Red stopped using a content manager after concluding that the cost wasn't worth the payoff. But within a month of once again handling her account solo, she "felt kind of lost," she said.
"I didn't have the energy to be on my phone every day sending messages out every hour, every two hours."
She turned back to a content manager a few weeks later.
"I'm just gonna have to sacrifice that because I need the help," she said.
The tumultuousness of OnlyFans' announcement that it would ban sexually explicit content and the subsequent reversal have only added to the sense of overwhelming exhaustion.
"My anxiety is at an all-time high," Red said.
After the ban was announced, performers were frantically researching and trading spreadsheets and gossip trying to suss out the pros and cons of other sites — Which site has the best pay rate or technical features? Are the owners really dedicated to adult performers? Will fans follow them there? And many had already begun the arduous task of signing up for new site accounts, filling out applications to get verified, and trying to transfer the thousands of pieces of content they had built up on OnlyFans when the company reversed the decision.
Sex workers have been kicked off or censored on many other sites, including Tumblr and Patreon, over the years, and many have struggled to remain on social media platforms, which they rely on to promote their work.
Sanoria told BuzzFeed News that repeated account closures on Twitter and Instagram had made it difficult for her to build her following on OnlyFans and had contributed to her decision to take a break from the site earlier this year.
"It kept happening to me over and over again, and it was kind of difficult to build back up," she said.
Many sex workers have long been wary that OnlyFans might eventually kick them off, too. The company's promotional materials, which tend to highlight creators like yoga teachers and singers despite the platform's reputation for adult content, have led performers to question whether the company sees them as part of its long-term future. And, as the site has grown, new rules restricting some payments have frustrated those who make their living on the platform. To some, OnlyFans' initial decision to prohibit sex content came as no surprise.
OnlyFans CEO Tim Stokely attributed the roller-coaster policy changes at the company to banks' concern about "reputational risk." As online platforms and financial institutions face growing pressure from anti-porn campaigners and politicians — who often conflate pornography with sexual exploitation and have focused on the presence of child sexual abuse and other nonconsensual material in order to put pressure on all pornographic content — the possibility of being suddenly without an income is always looming.
Even with explicit content once again allowed on OnlyFans, many performers have decided to continue building their presence on other sites, adding further to the workload.
Sanoria and Montana both said they have considered finding another way to pay the bills. But Sanoria said she decided to come back to OnlyFans recently because it was a good source of income but took the time away to regroup.
"Is this what I really want? Am I doing things the right way? When I come back, how am I gonna do it healthier for myself?" she asked. She said that one major realization had been about the impact of the stigma that sex workers continue to face.

"It gets pretty toxic sometimes. I have to play with myself and do all this physical work, which in a lot of people's eyes is kind of immoral, just to survive," Sanoria said. "That takes a toll on you."
But, she said, "morality is subjective and I gained a lot from what I did… I feel like the only thing that really wasn't making me happy was listening to other people."
As sex workers weigh their options, dropping out of the content creation industry may mean going back to old jobs where they could face violence, arrest, or other safety risks. It meant "returns to street work or strip clubs during COVID, people who have retired from escorting having to go back," Fox said. "Many of us [would] have no choice to return to unsafe working conditions or forms of sex work we have previously left."
Fox said news reports about a recent murder and other attacks on sex workers made that possibility "especially scary." ●