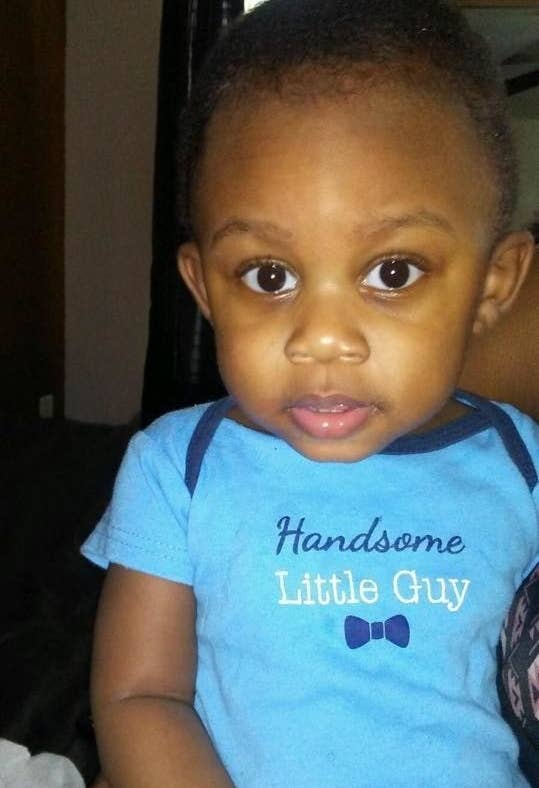 The body of 1-year-old Kaiden Lee Welch was found Monday after floodwaters receded near Richardson Creek in North Carolina.
The toddler and his mother, Dazia Lee, were swept away in floodwaters after they drove around a barricade on Highway 218 in order to be with her family in Wadesboro, according to Union County Sheriff Eddie Cathey.
"According to the mama, when [the car] stopped at the trees, she was able to free herself from the vehicle, as well as the child. When she was able to get out of the vehicle, she lost hold of the child," Cathey said. "The child was lost in that swift water."
The New Salem Fire Department received an emergency call for a water rescue around 8 p.m. on Sunday and sent 24 firefighters to the scene. But they are not certified in swift water, so Assistant Fire Chief Chad Rorie said the Union County Sheriff's Office requested help from Federal Emergency Management Agency, which later sent a team of 80 rescuers and three boats to the scene.
The car was facing nose down and wedged between trees when the New Salem firefighters arrived, with just a small portion of the rear window visible above the water. Lee was rescued around 11 p.m. on Sunday, but the rescuers were not able to immediately locate the boy.
"I was holding his hand, trying to hold him, trying to pull him up. And it got to where I couldn't hold on anymore and he let go," Lee told Fox 46 in a TV interview. "I did everything I could from the moment I was pregnant, from the moment — to this moment I lost him. I did everything I could as a parent to save him and protect him."

Kaiden was found close to the car on Monday morning, his body in between the bumper and a nearby tree. Cathey said the child "was held underwater" by hydraulic forces.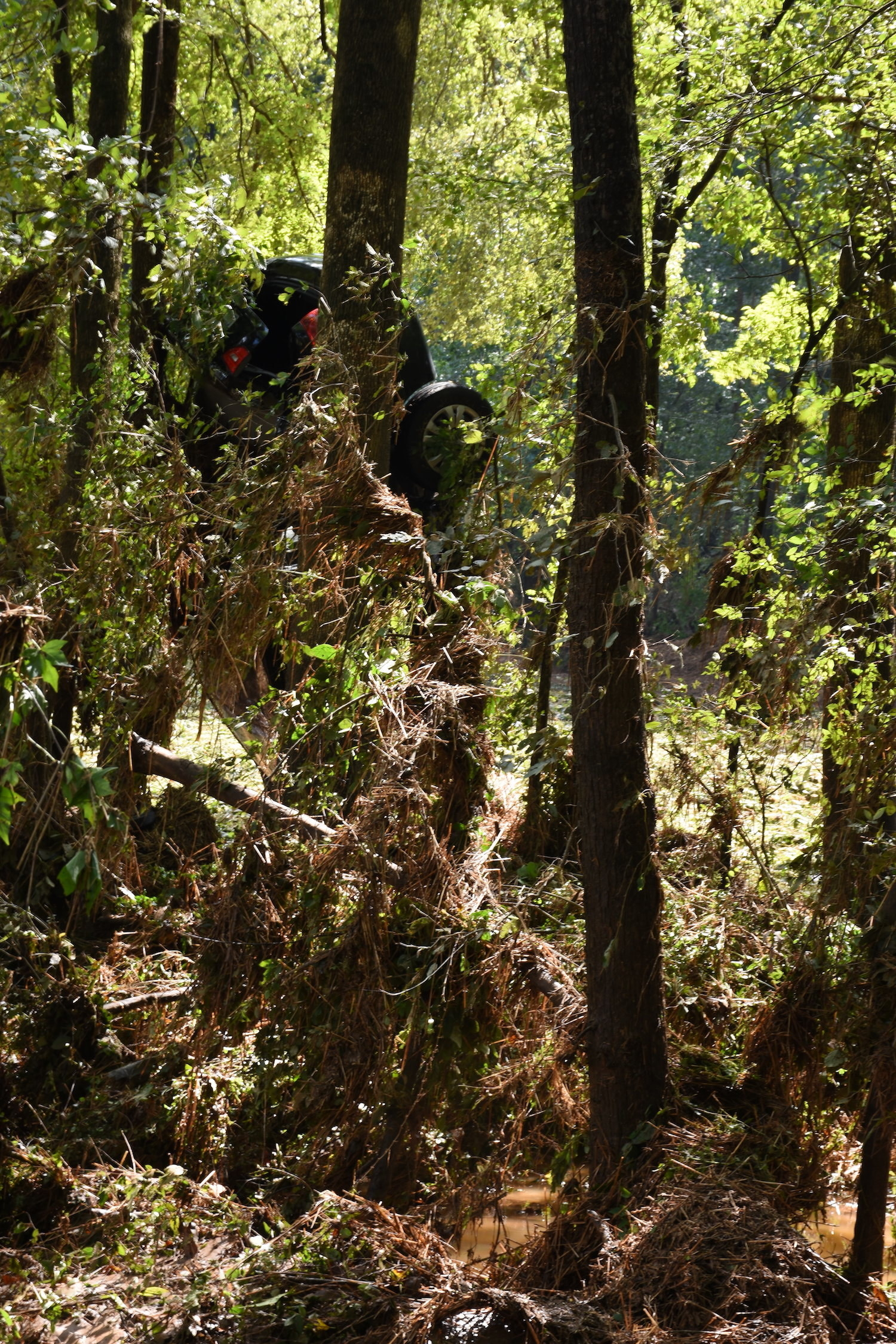 "This mama has suffered tragically when she lost a child," Cathey said. "This is dangerous. These were dangerous times. Driving through water where the roads are closed is dangerous for everyone."
"The barricades were up there, whether someone else moved those barricades and she drove around them, I can't say," the sheriff added. "Highway Patrol is investigating that portion of it."
It would be up to the Highway Patrol to determine whether to pursue criminal charges.
State officials urged drivers to stay off the roads after Hurricane Florence inundated the state with water, causing rivers to overflow.
"Roads you think are safe can be washed away in a matter of minutes," North Carolina Gov. Roy Cooper said, adding that drivers should not go around barricades.