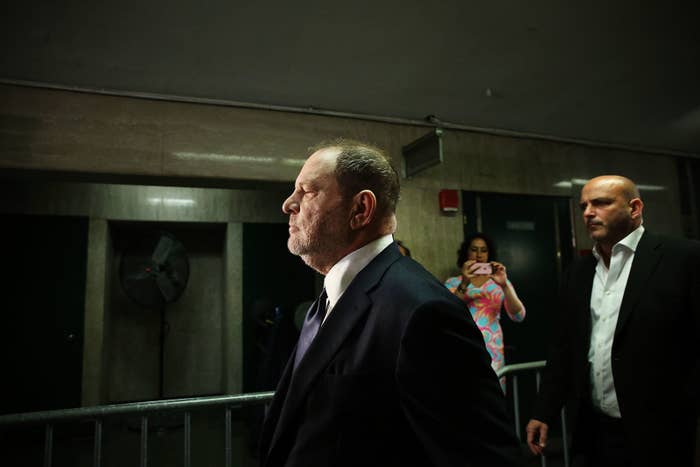 Harvey Weinstein pleaded not guilty to rape and other sex crime charges in a Manhattan courtroom on Tuesday.
The former movie mogul was arraigned in New York Supreme Court in lower Manhattan. He's out on bail and told the judge that he intends to appear for all court dates.
Weinstein "intends to vigorously fight these charges," his lawyer, Ben Brafman, said in court.
Weinstein has been charged with two counts of rape and one count of a criminal sexual act stemming from alleged incidents from 2004 and 2013 with two different women.
In court on Tuesday, prosecutors said that Brafman harmed the seriousness of the case by discussing "the casting couch" during his last press appearance on the courthouse steps.
"Mr. Weinstein did not invent the casting couch in Hollywood and to the extent that there is bad behavior in that industry, that is not what this is about," Brafman said after Weinstein's arrest and initial court appearance on May 25.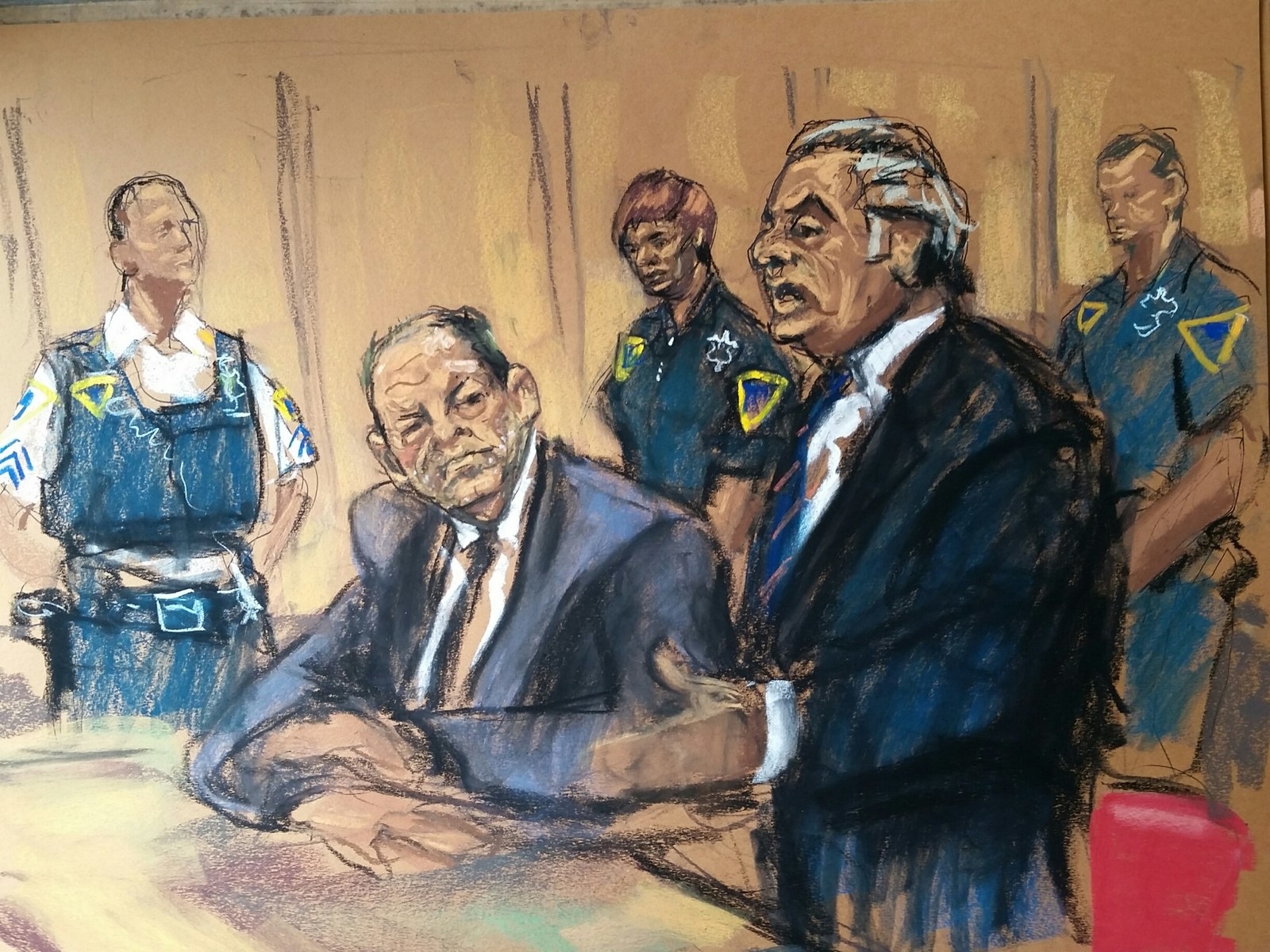 According to the complaint, the first incident happened during the daytime between June and September of 2004, inside Weinstein's West Village home at 375 Greenwich Street. Weinstein forced a woman to "engage in oral sexual conduct, to wit, defendant grabbed the back of informant's head forcing her head downward and forcing her mouth onto his penis," the complaint reads.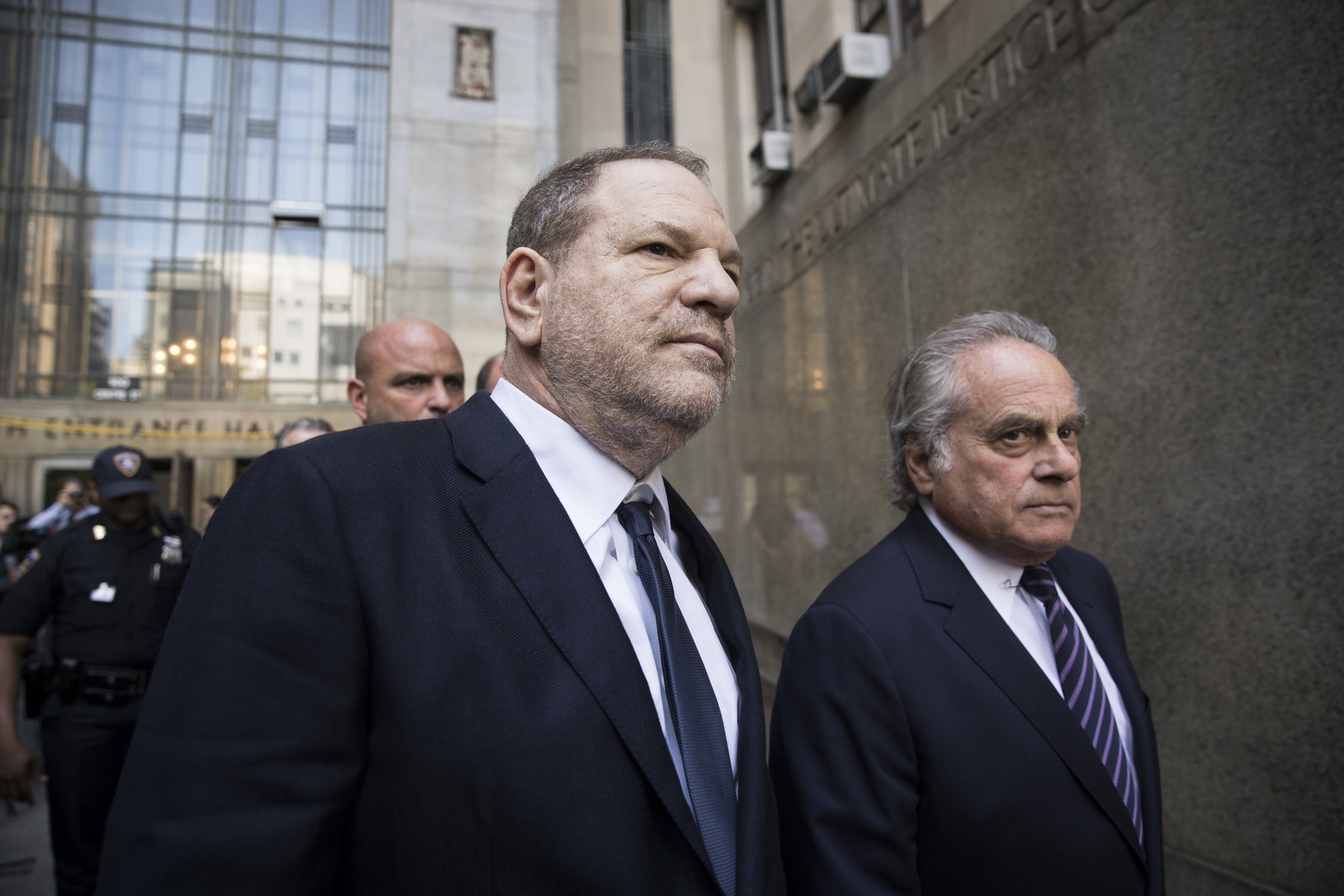 The second incident happened on March 18, 2013, in the morning, at a hotel in Midtown Manhattan, the complaint said. Weinstein is charged with keeping a woman "physically against her will in a room and engaged in sexual intercourse with informant by forcible compulsion, to wit, defendant penetrated informant's vagina with his penis and, at the time of the incident informant had clearly expressed her lack of consent to the act."
Weinstein's attorney, Brafman, said the encounters were consensual.

Gloria Allred attended the arraignment, sitting in the audience with members of the DA's office. Afterward, Allred appeared at a press conference and called for other victims or people with knowledge or evidence to "come forward now," saying that "delay can only benefit Mr. Weinstein."
Allred, who is not representing either of the two plaintiffs in this case, but represents a number of his other accusers, told BuzzFeed News that "It was extremely important in the criminal case in Pennsylvania where Mr. Cosby was convicted...that five prior bad actor witnesses were permitted to testify."
The 66-year-old disgraced producer could face 25 years to life in prison if found guilty on all charges.
Weinstein was released after he posted a $1 million cash bail shortly after his arrest.