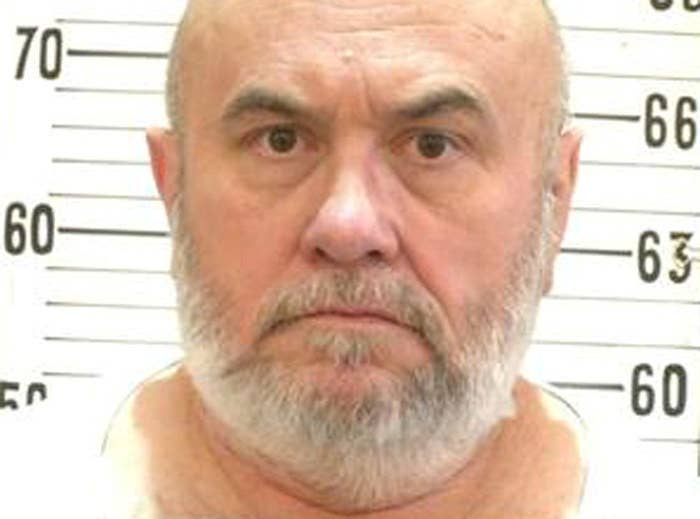 A man convicted of a double murder in Tennessee was executed by electric chair — at his request — on Thursday night. His final words were, "Let's rock."
Edmund Zagorski had fought a protracted legal battle over the method of his execution, ultimately fighting to die by electric chair rather than the state's standard lethal injection, which he argued would be torture.
"I don't want to be tortured with those drugs, but I am not afraid of death," Zagorski told the Nashville Scene in a letter through his lawyer.
He was the first person to be executed by electric chair in the United States since 2013, and the first in Tennessee since 2007. He chose pig knuckles and pig tails as his final meal, and he had written that he would be thinking of the song "Flirtin' With Disaster" by Molly Hatchet as he was brought to the chair.
Zagorski was convicted in 1983 for the murders of John Dotson and Jimmy Porter. Dotson and Porter had planned to meet Zagorski in the woods in Robertson County to buy 100 pounds of marijuana. Court records say that Zagorski shot the men and slit their throats instead, and fled with the money.
Dotson and Porter's families told the Tennessean that they were distraught by the endless court cases, and wanted resolution one way or the other. Marsha Dotson, John's widow, said that although she had previously hoped Zagorski would be executed, "I've come to realize that it's not my place to condemn somebody, to let them die. I can't play God."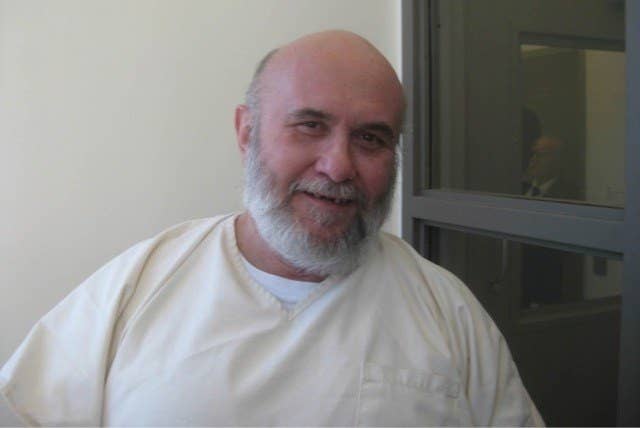 Zagorski and other inmates had previously sued the state over the lethal injection protocol. The case argued that the current three-drug protocol, which can result in the feeling of being burned alive if not administered properly, constituted cruel and unusual punishment. They lost that case on appeal after a review concluded that they failed to show that the proposed alternative would be available.

A last-minute petition to challenge Tennessee's death penalty laws in the Supreme Court was declined just minutes before the execution. Justice Sonia Sotomayor dissented from the decision, writing that the Court's denial "says nothing about the constitutional tolerability of the electric chair."
Electrocution has been outlawed by all but nine states in the US for being excessively cruel. However, lethal injection is botched at a higher rate than electrocution, resulting in severe pain. In Tennessee, prisoners who were convicted before the state adopted lethal injection in 1999 can choose to be executed by electric chair.
"Death in the electric chair was comparatively superior, in Mr. Zagorski's estimation," Sotomayor wrote. "Yet what he chose was also something he believed was unconstitutionally cruel and unusual."
The chair used in Zagorski's execution was created by Fred Leuchter Jr., a Holocaust denier who was later charged with fraud for practicing engineering without a license. He has since argued that modifications would render it "an instrument of torture."
Zagorski died quickly and the process was "surprisingly clinical," according to reporters from the Tennessean who were present at the execution. He was doused with salt water from a large sponge, and a shroud was placed over his face before he was shocked with electricity for 20 seconds and then a second jolt of 15 seconds.

He smiled and waved at his defense attorney Kelley Henry before being electrocuted. Henry said in a press conference that she put her hand over her heart during the execution, saying she had told Zagorski, "If I placed my hand over my heart, I was holding him in my heart." Kelley said the entire defense team "had come to care for him very much."
As a kid, "I didn't like to spend much time at home because my mom was mentally ill," Zagorski wrote in his letter to the Nashville Scene. "So I would go out to the gravel pits. I had privacy there, and there were swimming holes. I would race my motorcycle out there. I love motorcycles. I had a Harley. The girls loved a man on a Harley."
"I feel good. I have no resentment against anybody. I am glad that I get to go out in good health instead of rotting away in prison," he wrote.